F1 Racing is a thrilling, by the second event with superstars like Lewis Hamilton, Michèle Mouton, Alain Prost and more. The global audience for Formula One in 2021 stood at 445 million viewers. From Oklahoma City to Monaco, fans rise early and are glued to the screens to watch the races.  But what about F1 racing and marijuana?
The World Anti-Doping Agency (WADA) Prohibited List identifies marijuana and cannabinoids as substances that are prohibited in-competition. Unless an athlete has an approved Therapeutic Use Exemption , the use of substances when they are prohibited in sport may lead to an anti-doping rule violation and sanction. This puts it in the same line as alcohol, which seems very fair.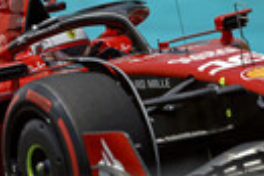 RELATED: 5 Ways Cannabis Can Help With Common Summertime Ailments
The Fédération Internationale de l'Automobile(FIA) was founded in 1904 to represent the interests of motoring organisations and motor car users. It is the governing body for many auto racing events, including Formula One.  According to their regulations, F1 drivers are not permitted to use marijuana either during races or in between them. The main problem with their rules comes in with the random tests. FIA conducts random tests of its racers to establish that they are sober (marijuana and alcohol) to follow anti-doping regulations. FIA delegates once stated that they were sure racers abstain from any form of drugs because of the awareness of the risks it would pose to drive a car under the influence. Historically, F1 racing and marijuana have not be in sync.
It is essential to note that FIA follows the restricted substance list provided by WADA. Alcohol (ethanol) is prohibited In-Competition only. With CBD's removal from the prohibited list, racers can use CBD compounds between races. Since CBD is solely responsible for helping with stress and other bodily issues, it would be a safer and legal way for them to deal with stress.
There is also the option of CBD oils, balms, capsules, and more. By using these pure CBD products, F1 racers can work on their stress and body aches without violating WADA's restrictions on anti-doping.
Like firefighters, cops, the military and school teachers, F1 racers encounter stresses in their day-to-day lives. Their jobs are not only risky, but they have them packed with adrenaline that could take a toll on anyone's life. The FIA stringently follows WADA's list of prohibited substances. This means that racers cannot partake in cannabis in its natural form as it contains THC and other cannabinoids currently on the list.
RELATED: 3 Ways CBD Can Help You Get Into Swimsuit Shape
And in the F1 racing lore we, Randy Thomas Lanier is legend. Best known for his racing efforts in the mid-1980s, including winning the 1984 IMSA Camel GT title for the wholly independent Blue Thunder Racing team then for being arrested for large scale marijuana smuggling in 1988 to support his racing efforts.
Once the race is over, drivers can unwind and are allowed to drink bubbles in public, for the media and to celebrate.