The skunky aroma associated with marijuana is unmistakable — and it's becoming more common as an increasing number of states legalize weed.
Terpenes are to blame for that intoxicating odor; the essential oils responsible for fragrant foods and herbs — and also that peppery smell you've probably experienced in red wine.
But how do you get rid of that scent when you want to hide the fact you've been smoking weed? Here are four common ways to combat the smell: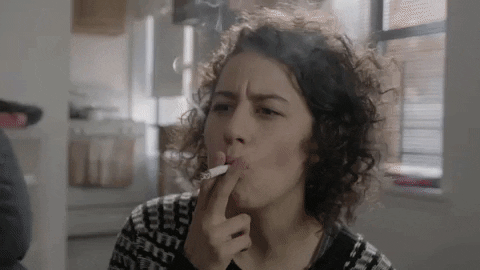 1. Vape
Compared to a joint, vape pens can cut down on the smell of marijuana almost entirely. They're also a discreet way to smoke weed around anyone.
2. Filter Your Smoke
Something like the Smoke Buddy (available on Amazon) lets you blow smoke directly into it. The haze is filtered by charcoal, just like a Brita. It's also super handy, so you can carry it with you anywhere.
3. Find A Walk-In Freezer
Freezer tokes are popular with people who work at restaurants, fast-food joints, and grocery stores. It's safe to assume the fans inside will make sure the smell doesn't linger. Plus, smoke and cold air both look the same coming out of your mouth, right?
4. Use Deodorizers
Commercial deodorizes are always a great trick. Here are three to try: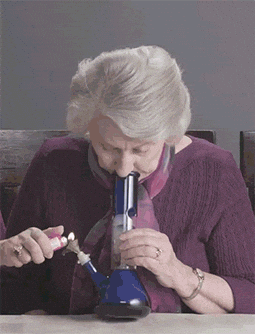 Cannabis incense doesn't smell like weed. The name either implies how well it does at covering up the smell or how relaxed it makes you feel. As one user review says: "The most awesome scent, event if you are not a pot smoker, this is awesome! A calming, not over powering incense, a favorite of mine for years."
Ona Breeze is basically an air circulator you attache to a jar (or pail) of Ona air freshener. It provides odor neutralization in rooms up to 1500 square feet.
The Cannabis Killer candle won't just mask the smell of weed, it will remove it all together. It will also burn for up to 90 hours. Amazon reviews are mixed. Some say it loses its effect quickly and is too expensive to use daily, while others, like this guy, seem to think it's pretty great: "I smoke in my Apartment pretty much all day. I have tried everything from Nagchampa to the Aerosol can and…..this Candle actually works pretty well and i am going to buy again."