Science indicates black market products were the culprit behind EVALI, so how do consumers vape responsibly moving forward?
In the fall of 2019, a few months before our lives were abruptly overwhelmed by the nationwide spread of the deadly Coronavirus pandemic, one of the big health care issues being reported on a daily basis was the growing number of individuals who used THC oil vaporizers, and who had been hospitalized (nearly 3,000 nationwide) with serious lung damage, at least 70 of whom died. This was a new phenomena, obviously a serious problem and one that should concern all of us, whether we use vaporizers or not. Do marijuana vapes cause lung illness?
With the benefit of a few months of hindsight, we can now better understand the cause of the vaping-related health crisis, which now appears to have largely disappeared, and how those who enjoy vaporizing marijuana oil can do so while minimizing the risk.
Vitamin E Is the Likely Culprit
According to the Center for Disease Control (CDC), the majority of those experiencing vaping-related health problems had been using vaporizers to smoke THC oil and in November they issued a finding that identified vitamin E acetate — a diluting agent sometimes present in counterfeit, unregulated vape pen products — as the primary "culprit." While we have all become accustomed to thinking of Vitamin E as a healthful product when used as a cream for skin conditions, for example, it is a far more dangerous substance when it is heated and inhaled.
RELATED: We Now Know What Likely Caused The Vaping Illness Outbreak
Until recently, most state health agencies did not test THC oils for vitamin E because they were not aware it was being used by some manufacturers. So some contaminated oil cartridges were apparently being sold at licensed marijuana dispensaries. Now that the problem has been identified and publicized, state labs are now testing for this adulterant and vaporizer oil cartridges bought from a licensed dispensary should now be safe.
But that is not the case with oil cartridges bought on the black market. Those have not been tested by a state-certified lab and continue to present an unacceptable health risk to the user and should be avoided.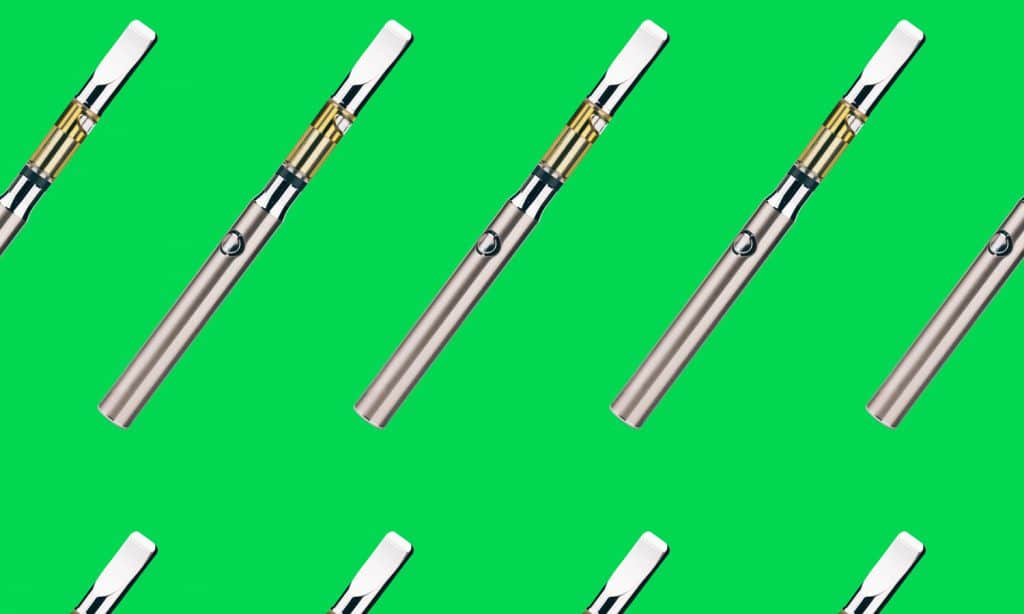 The Vaporizers
There is no evidence that vaporizers themselves if manufactured correctly, are inherently dangerous or can cause life-threatening lung damage; rather there is some evidence that vaporizers may provide a safer alternative to smoking marijuana. Some risk appears to arise from cheaply manufactured and designed vaporizers that allow for the medicine contained in the reservoir to come in direct contact with a metal heating element or the post the heating element sits on. This brings about the concern that heavy metals and other dangerous contaminants could potentially leach into the medicine through to the user in lower quality vaporizers.
This leads to the inevitable conclusion that the current vaping health crisis could best be overcome by legalizing and regulating marijuana in all of its various forms and testing the THC oils being used for any and all contaminants; including vitamin E and heavy metals. It is primarily the black market that currently permits these dangerous THC oils with contaminants to be sold to unsuspecting consumers. In a regulated market, the risk from contaminants should be minimal.
RELATED: NORML Gives Marijuana Consumption Safety Guidelines During Coronavirus Outbreak
For those who prefer to continue to ingest their THC via a vaporizer that uses THC oil, they should identify a manufacturer who is carefully testing their device to be certain it is not leaching heavy metals or other dangerous contaminants and that they are not using vitamin E acetate or other potentially dangerous adulterants to achieve a viable viscosity level in the THC oil.
One such responsible manufacturer is Gofire, a company in which Keneh Ventures has made a substantial investment. Gofire (gofire.com) makes a true vaporizer, an inhaler that offers a measured and refreshed dose, using BPA-free, Class 6 pharmaceutical-grade plastics, abolishing concerns about heavy metals leaching into the medicine by removing the heating element from the reservoir. Gofire's technology physically extrudes doses of the medicine from the reservoir into a separate ceramic convection oven for vaporization. By removing any metal that would come in contact with the oil they have eliminated the common industry practice of reheating the oil with each inhale. This causes degradation of the medicine, can allow harmful compounds to contaminate the medicine and can even lead to a burnt or sour taste over the lifetime of the cartridge.
Following more than five years of research and experimentation, they launched their premium product into the market in December of 2019. Gofire has another product coming down the pipeline that takes a more mass-market approach with a lower price point while still driving the same quality and control offered in their premium product. I am hopeful this will establish a bar that other vaporizer manufacturers, as well as those who manufacture THC oil cartridges, will have to meet or exceed.
Fortunately, when consumers are made aware of a specific health concern, they will generally avoid it. The spike in news coverage of serious vaping-related lung illnesses in the fall apparently convinced many consumers to be more cautious in the products they buy and use, as this phenomenon appears to have subsided just as abruptly as it had arisen.
RELATED: Legal Marijuana States Had Lowest Rate Of Vaping-Related Lung Injury
The authors of a recent study published in the Journal of the American Medical Association reviewing the sudden spike in vaping-related lung illness concluded their team's findings are "consistent with the hypothesis that people have demand for marijuana products, and in states where they don't have access to them in this regulatory fashion, they end up purchasing them elsewhere." Let's all commit to avoiding these types of problems moving forward by legalizing and regulating marijuana all across the country, so no one needs to risk their health by using untested and unregulated black market products.
Keith Stroup is the founder of the National Organization for the Reformation of Marijuana Laws (NORML) and serves as a Keneh Ventures Advisory Board Member.