Purple cannabis is an umbrella term for a growing family of strains that share a color as much as they share a distinct taste, smell and stony effect.
Purple is the color of royalty, so it's the perfect shade for a classic strain of cannabis that anyone who calls themselves a connoisseur should know. 
While Purple isn't as common as other pioneering strains like Haze, Skunk or Kush, it's beloved by everyone who's lucky enough to try it, from medical patients to celebrities. Actor Jaleel White released an entire line of Purple cannabis strains earlier this year.
Here's everything you need to know about Purple cannabis.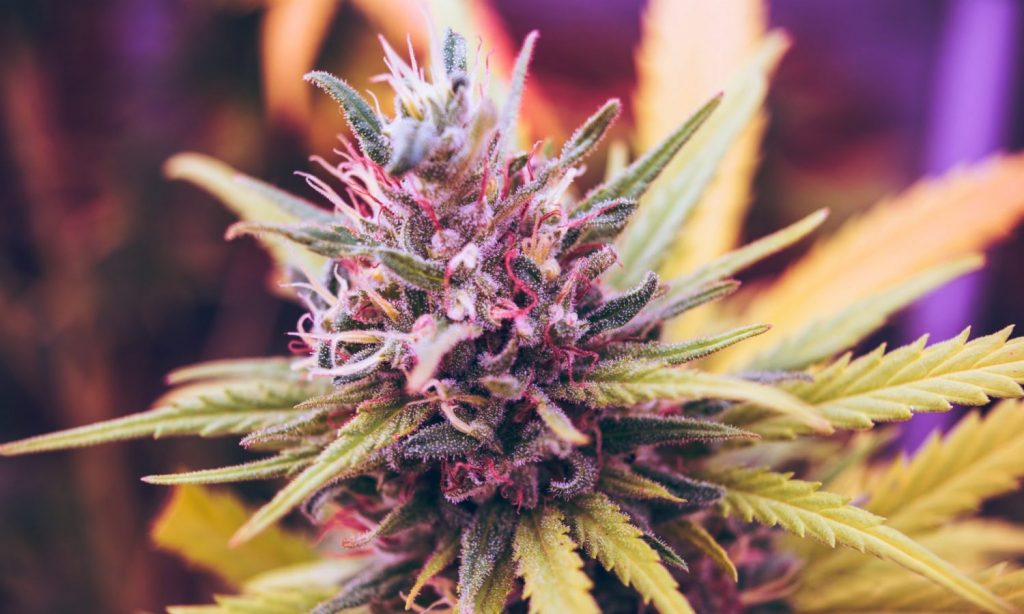 Origin of Purple Cannabis
What newer generations of cannabis users may not know is Purple was once the hottest strain both in dispensaries and the streets. The exact birthplace of Purple cannabis is unknown, but seed companies like Purple City Genetics believe it originated in Humboldt, California, and was popularized in the San Francisco Bay Area. Others point to grower Kenneth Morrow of Trichome Technologies as its creator, as he produced Purple Kush back in 1995.
RELATED: What Are Skunk, Haze, And Kush? The Foundation Of Today's Cannabis Strains
One of the most popular Purples, known as Granddaddy Purple, or GDP for short, was grown by Ken Estes, an old school cannabis legend who credits his famous cut of GDP to Vietnam veterans who returned from overseas with seeds from Thailand and Afghanistan. It's likely that Purples descend from an old Afghani landrace cut, or even a version of Skunk.
What Is Purple Cannabis?
Purple cannabis is an umbrella term for a growing family of strains that share a color as much as they share a distinct taste, smell and stony effect.  
There are a couple of theories as to what gives some cannabis plants a purple hue, ranging from lavender to deep black-purple, but not all of them are true. What makes Purple purple, longtime cannabis breeder Todd McCormick says, are the flavonoids of certain genetics, and that "Afghan genetics are the genetics responsible for the purple colors in broad leaflet cannabis."
One of the biggest appeals of Purple cannabis, besides the color, is the taste. Purple cannabis strains often taste "purple" too, like a sweet candy grape that can even express floral notes.
Due to their genetics, Purple strains are almost always indicas unless crossed with something else, known for the intense body high that patients reported was great for chronic pain without totally wiping the mind. But despite this intense effect, Purple cannabis has never been a high THC producer, averaging 15-16%.     
How Does It Compare?
Purple strains are most comparable to Kush strains, as they share the intense couch-lock of a pure indica and a similar stocky look to the plants as they flower. The unique flavor profile, which likely draws on terpenes like linalool, is something that sour and Haze can't achieve.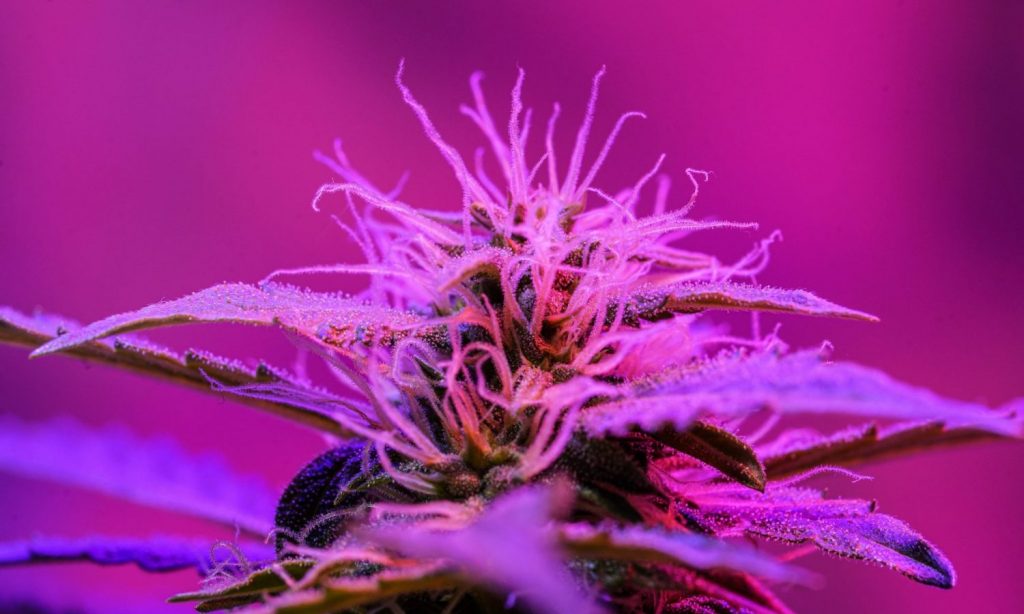 Kay Watt, the principal geneticist at Dark Heart Nursery, says Purples were always popular with medical patients for their intense pain-numbing effects, but weren't as mentally sedating as Kush or Skunk could be.   
RELATED: Here's Why Cannabis Terpenes Are So Very Important
The only downside to Purple might be that it's so hard to find, because the plants themselves don't produce big yields, making them more costly to grow.
Bottom Line  
The beauty of cannabis is that it's so abundant that anyone can find the right strain for them. Purple cannabis was an incredibly popular strain amongst people with chronic pain and nausea, but it was also a euphoric high that didn't leave its users asleep or in a daze. 
It won't provide the energy of a sativa like Haze or Sour Diesel, so it's not the best for a busy or active lifestyle. Ask anyone who's tried Purple and they probably liked it. Don't believe me? There's only one way to know for sure — try it for yourself!