Art and cannabis go hand in hand, and recent collaborations have been mutually beneficial during a time when artists, in particular, are struggling.
Being declared an essential business at the onset of pandemic-related quarantines around the country saved the cannabis industry. It also allowed the countless lives of people who depend on cannabis as medicine and quality of life to keep accessing it as the vaccines were developed and distributed. With cases, deaths and hospitalizations dropping, it seemed like we were on track to normal again. 
But as news of the Delta and more recent Lambda variants circulate, it's possible we may have to resume the mandates of 2020, and many industries and communities that were just starting to recover will be financially hit once again.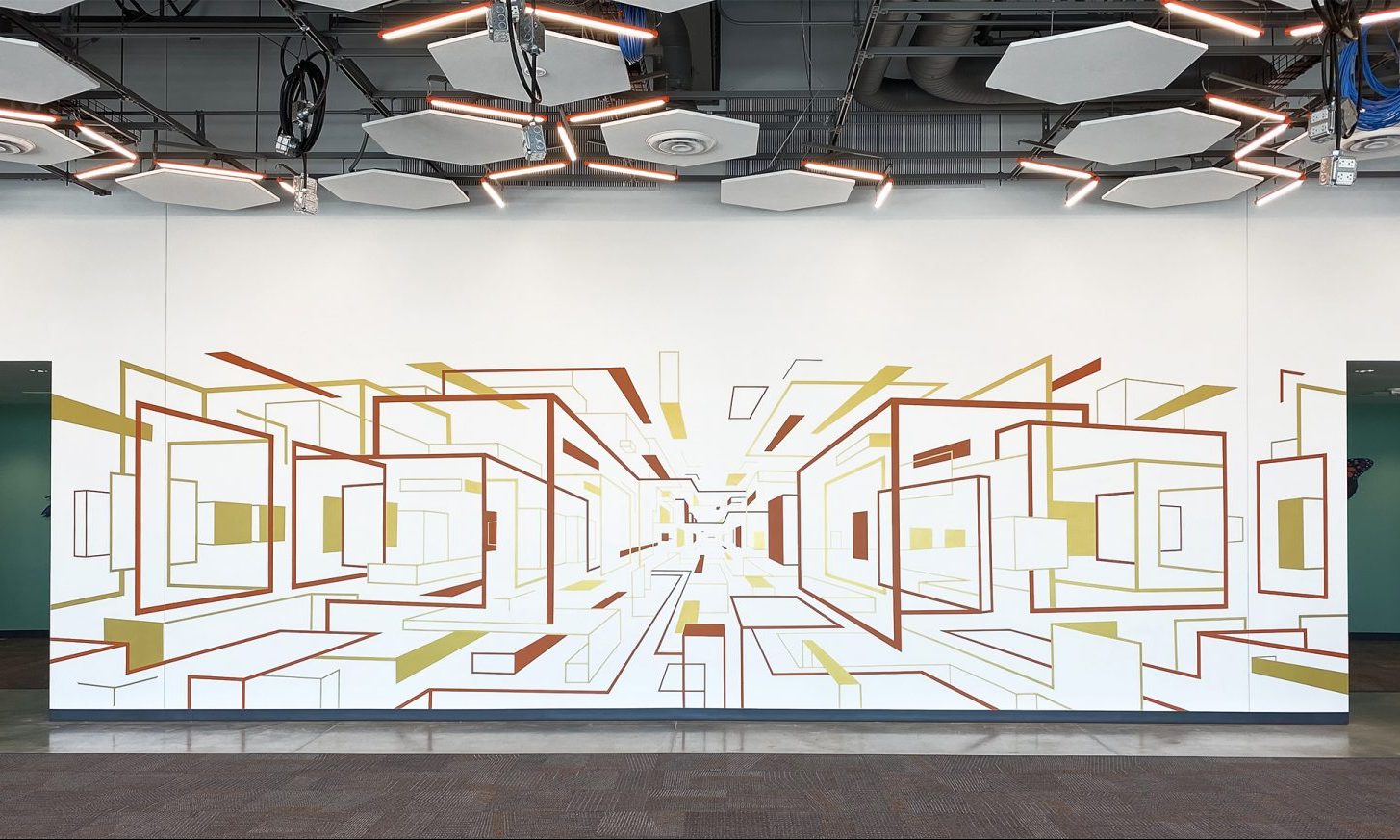 One of the hardest hit sectors of our society has been the performing arts and the thousands of artists who wake up every day ready to convey art to the masses. An almost year-long survey conducted by Americans for the Arts received feedback from over 19,000 arts organizations across the country, each of which estimated their financial losses due to the pandemic — it totaled over $1.7 billion. The national projection is $15.2 billion and 488 million attendees in losses.
Some cities, like San Francisco, have stepped up to launch pilot programs that would guarantee selected artists monthly income while their livelihoods remain up in the air, but spots are limited. It could be up to the cannabis industry to fill in the gaps.
In Portland, Oregon, Creative Director Diane Sillan of the vertically integrated cannabis brand Chalice felt the lack of community and artistic exchange acutely as the pandemic unfolded. In such a vibrant, artistic city, where could people go to find each other and experience art?
"It's a portal," she says. "The pandemic certainly did shut down our sense of social interaction, and [people] saw that our dispensary was still a place where people could go and still take care of their business. We wanted to give it more of a destination, a place for them to gather and experience something together, and art is that."  
RELATED: Etsy Meets Weed: How Cannabis Art Is Flourishing
So Chalice started a semi-monthly artist series, pairing their looming dispensary exterior with an artist's vision. Their second and most recent collaboration is with Damien Gilley, a multi-disciplinary artist based in Portland whose work creates intersections between architecture, murals, installations and museum exhibits. In the early days of the pandemic, most of Gilley's large-scale projects, including a show in Berlin, which required a venue, were put on hold.  
"Opportunities fizzled away very quickly," he says, and "to adapt, I did a couple less projects. And honestly, I couldn't use the time to relax. My mind has been hustling pretty fast for like, solid decade on this thing."
Sillan found his work, which raises philosophical questions and incorporates dogma from Buddhism, compelling and reached out; having extensive personal experience with cannabis, the project was, per Gilley, "right up my alley." 
He was given creative license under the theme "Expand Your Universe" to design a mural not only for the exterior of Chalice's downtown dispensary location, but according to Sillan, they also implemented the design on the dispensary interior and selected merchandise. Gilley's geometric design was inspired by the crystal structures of cannabis concentrates under a microscope that represent a universe we can't see with the naked eye. 
"The hidden nature and hidden architecture of nature is perfect. So I mean, I didn't have to change my lifestyle too much to fit perfectly and build this crystal, abstract kind of structural world. And that's what the image became," Gilley says. 
RELATED: Does Smoking Marijuana Make People Creative Or Do Creative People Smoke Marijuana?
Farther East in Aurora, Colorado, a mural on the side of The Green Solution dispensary has been rocking for over a year, bringing cannabis patrons a burst of rainbow hues and local history courtesy of local artist Pat Milbery.
Like Sillan, Green Solution's CEO, Steve Lopez, knew that art and cannabis went hand in hand, and that a collaboration could be mutually beneficial. As the facilitator of the first recreational cannabis sale in the United States, they wanted to start something new. Lopez approached Pat in the early days of the pandemic, and the vibrant mural has helped keep spirits up since.
"We've had different things throughout the years, or we brought in artists and had them do things on our walls, but Pat was the first one where we got it outside," Lopez says. "And he knocked it out of the park because we were really looking at something to compliment the history of the neighborhood. And we've had a lot of folks that stopped by the neighborhood and tell us thank you for beautifying this area."
Milbery initially came to Colorado for the mountains, and spent years as a snowboarding instructor before focusing full-time on his art, which draws from murals and graffiti. His piece on the multi-story dispensary exterior features an owl emitting light from its third eye amidst some colorful mountains, in a nod to the nearby Rocky Mountain Arsenal National Wildlife Refuge, and other local history landmarks.
Despite the success of these endeavors, large-scale collaborations between the cannabis industry and the artists who seek inspiration from it are lacking. Milbery is also working on curating a music festival in California later in the summer, pandemic permitting, and hopefully scope out a cannabis-related sponsor. In his eyes, the possibilities between the two communities are only just beginning to form.     
"It's a massive industry but at the same time, it's growing. It's an alternative way of looking at life being in life. And, to me, I've always felt like I've been alternative on a lot of levels since I was 11 or 12 years old, and I've chosen that path."