Your chosen method may seem like a pretty objective decision but there's a purpose behind every bud-busting practice and learning the difference could be the key to better sessions.
The simple question of how to break up marijuana buds is a sobering reminder of just how personalized, individualized and even digitized our smoke rituals have become.
How do you break up your bud? Your chosen method may seem like a pretty objective decision but there's a purpose behind every bud-busting practice and learning the difference could be the key to better sessions.
Tearing Marijuana Buds by Hand
Using fingers to tear up marijuana is, for some, a part of the overall ritual but it isn't the best way to prepare a joint or blunt because you never get it as fine as you want it and the oily residue left on your fingers makes it harder to handle papers and wrappers. Save the tear maneuver for when you want to pack a bowl. You'll appreciate having the slightly larger cuttings that hold the heat and don't drop through the screen.
RELATED: 7 Marijuana Hacks For The Intermediate User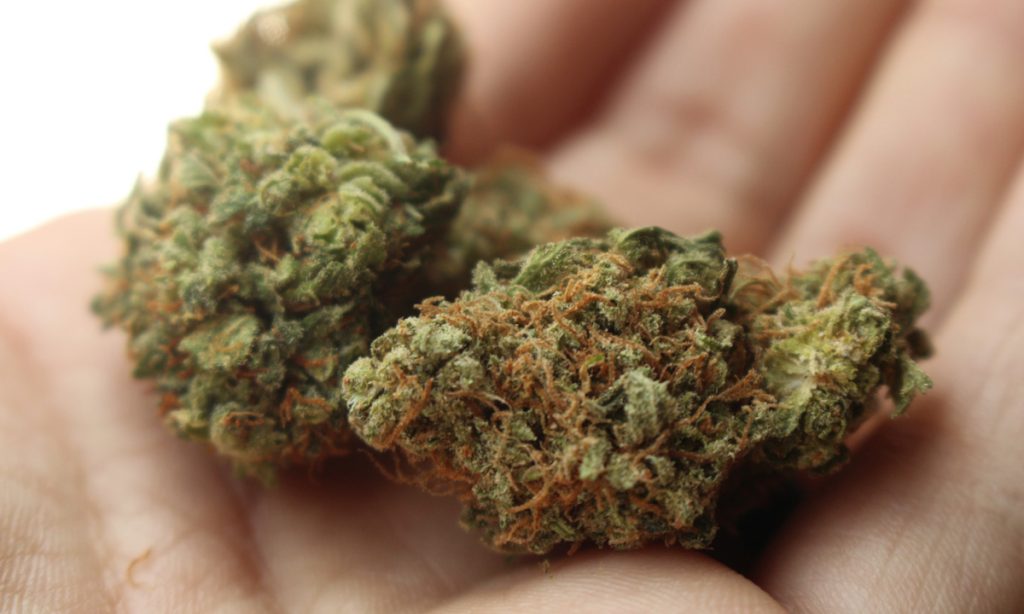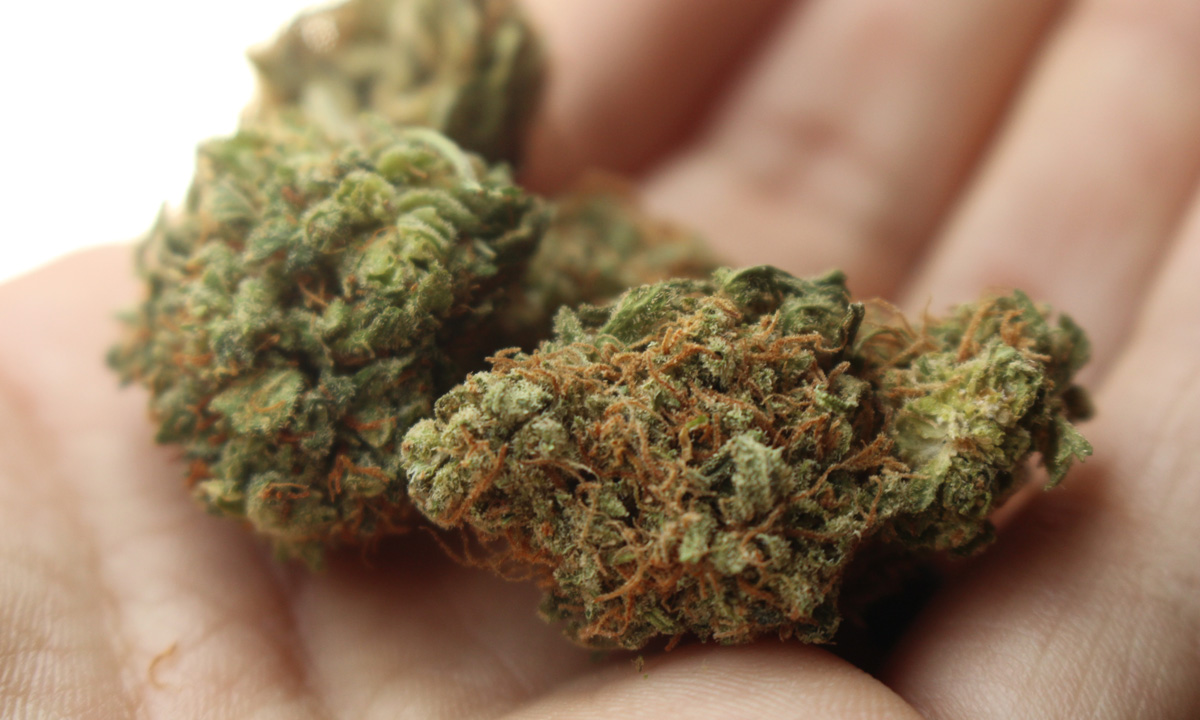 Alternatively, if you have a microplane handy, it'll take at least one hand off this sticky task. Run some buds back and forth along the surface of a grater for a more delicate, even tear than you'd get using just your paws.
Cutting Cannabis with Scissors
Feeling nostalgic for your after-school sesh days? Chopping with scissors is not an ideal way to prep cannabis for any method of consumption, but it's convenient enough, relatively clean, and the equipment is easy to find. A shot glass and a pair of scissors are all you need to cut a half gram of flower down to a desiccated mound. Merely place your buds inside of the shot glass and use your scissors in a pestle and mortar fashion, grinding and cutting your buds as they settle at the bottom of the shot glass. With some patience and effort, you might even get the desiccated pieces small and even enough to roll a decent joint.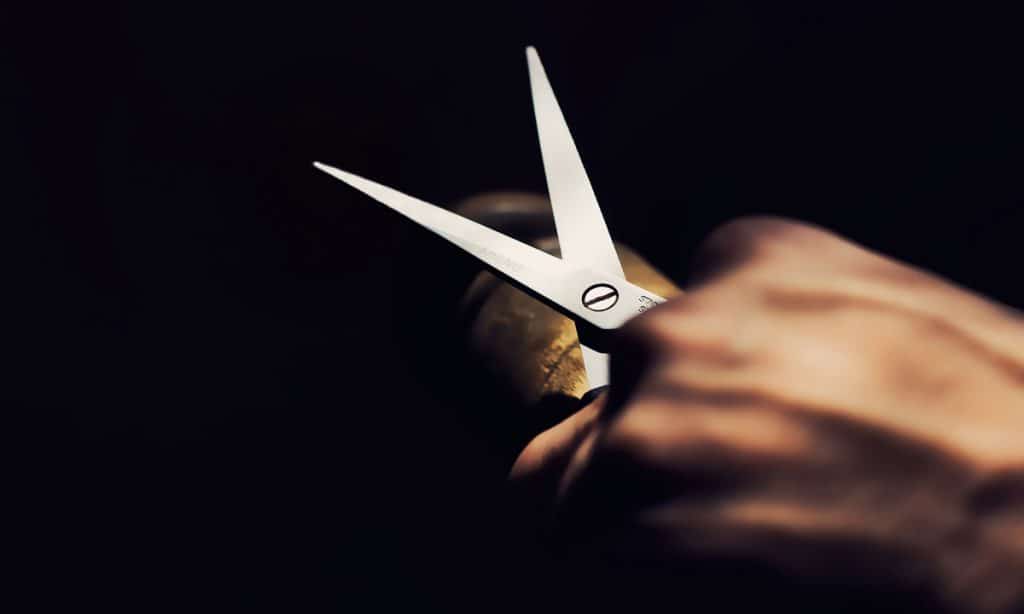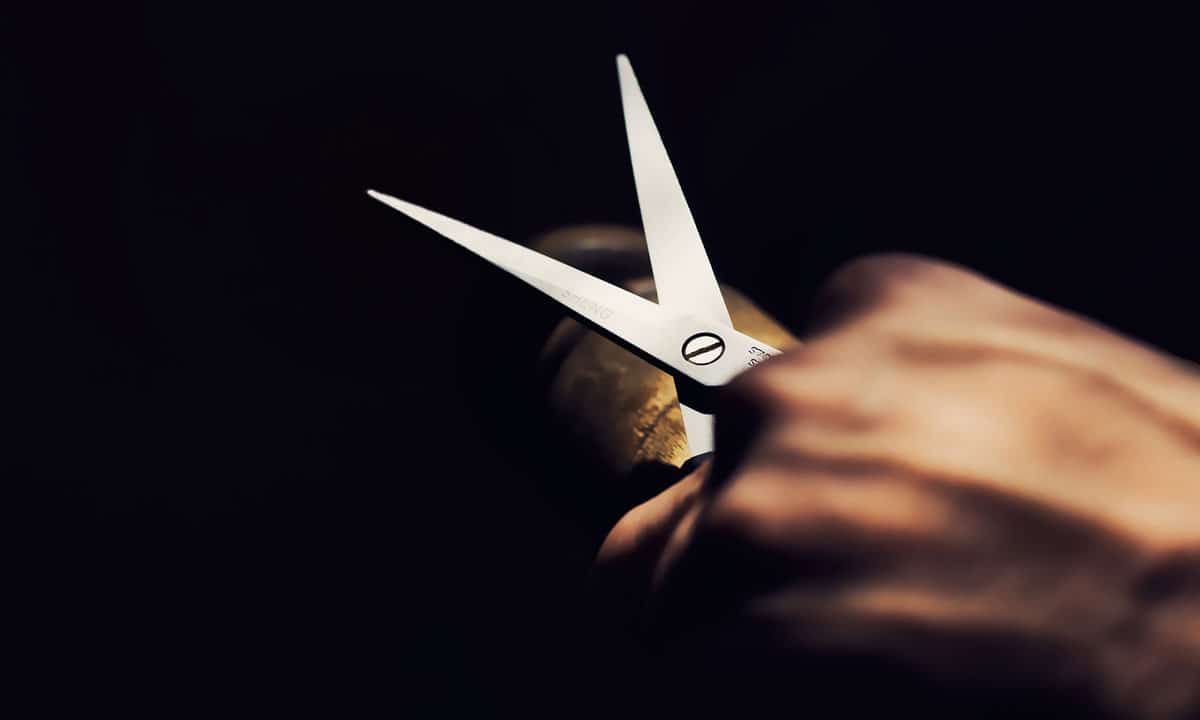 Alternatively, use a keys' serrated edges to cut away at your buds. Your keys may end up a bit sticky as a result, but some Isopropyl alcohol should cut through the residue right away.
Milling Marijuana Mechanically
Joints are only as good as the plant material within them, and the device that'll get the consistency right more often is the grinder or mill. A fine, even grind makes for better airflow and trichome exposure, which means more cannabinoids and terpenes get into your system. Even a simple Medtainer-style manual grinder will take weed from bud to blunt-worthy in seconds. But, the more discerning cannabis consumer might enjoy a heavy-duty aluminum model with sharp diamond cutting teeth and a stainless steel mesh screen to let all of the valuable kief (concentrated trichome pollen) fall through to the bottom for collecting.
RELATED: These Are The 7 Cutest Marijuana Grinders On Amazon
Working with a larger quantity? There are few things as efficient as a coffee grinder, food processor, or a specialty mechanical cannabis grinder. Just make sure to wipe the inside of the device down entirely if you also use it for coffee beans. Both coffee and cannabis excrete oils that are left behind in the mill, and you probably don't want that kind of cross-contamination. Not only will it deconstruct even the dankest nugs, but you'll also collect plenty of sweet trichomes to pollinate the joint with before rolling and sealing.  
And finally, for all the ballers out there, there's the Otto, an all-in-one grinder and joint roller that is possibly more at home in a William-Sonoma than your local head shop. The price point matches the impressive mechanics and elegant styling but just think of how spectacular it'll look as it creates the perfect joint right before your guests' eyes.