Many dispensaries already offer concierge services through one-on-one consultations with expert budtenders. However, other services take the concierge concept up a notch.
This article originally appeared on Cannabis.net and has been reposted with permission.
If you live in a cannabis-friendly state, you may have come across the term cannabis concierge. Cannabis concierges represent a new wave of customer service in the marijuana industry. Inspired by the humble hotel concierge, whose sole job is to make the guest happy by providing them with a customized itinerary or organize a VIP trip, cannabis concierges do pretty much the same thing.
Depending on the company, cannabis concierges can provide any range of services from 420-friendly travel to organizing special events and social gatherings, sourcing premium cannabis for you in a new city, custom cannabis advice on products, and so much more.
Benefits of a Cannabis Concierge
No matter what kind of cannabis concierge it is, there is one thing they all have in common: personalized service. Many dispensaries already offer concierge services through one-on-one consultations with expert budtenders. However, other services take the concierge concept up a notch.
There are many scenarios when you could make use of a cannabis concierge. Traveling, for one; if you are visiting a new city and want to know where it's safe to smoke, seek out some cannabis social clubs, and want some help in sourcing weed, these are some of the services they can do for you. While you can also find this information on Google, what makes them so special (and worth the extra cash) is that they go the distance to give you personalized information, most of which is only known to locals.
Some concierge services also take care of organizing special events such as weddings, when couples and the guests want to put marijuana in the middle of it all. We all know that planning big events can be a daunting task especially if you don't have the experience, connections, and knowledge. That's definitely where a concierge can come in handy: they make sure that you will have an unforgettable event while staying classy. They know the cannabis-friendly venues in town, where to look for smoke-friendly limos, locate caterers who can design cannabis-infused wedding and party menus, and so much more.
These services are a step up for discerning cannabis connoisseurs, for people who want to pay to experience something special, unique, and made just for them. Concierge clientele are willing to pay a little more to get something you can't get anywhere else.
In short, we think cannabis concierge services are totally worth the money if you can afford it, and it makes a certain experience more special for you. Whether it's an upcoming holiday or travel, putting together an event, or simply just getting an extra hand to pick out premium cannabis products in your area, the expertise is there so take advantage of it.
Cannabis Concierge Services To Check Out
There are many cannabis concierge services popping up in adult-friendly states. Here are some that are worth checking out:
MedMen Cannasseur: MedMen Enterpises Inc. is a nationwide leading marijuana retailer, with presence all over the United States. They have just announced the launch of Cannasseur, a personal cannabis concierge service which specializes in personal shopping.
RELATED: Here's Why You Need A Cannabis Concierge Next Time You Travel
The service is available in California, Florida, Arizona, and Nevada. It's led by experts, providing customers with one-on-one consultations with professional budtenders who are equipped to handle everything from product and strain recommendations to advice on responsible use and even education. All Cannasseurs are given expert trainings through seminars and workshops, so that they have the skills necessary to answer customer questions about consumption methods, effects, and more.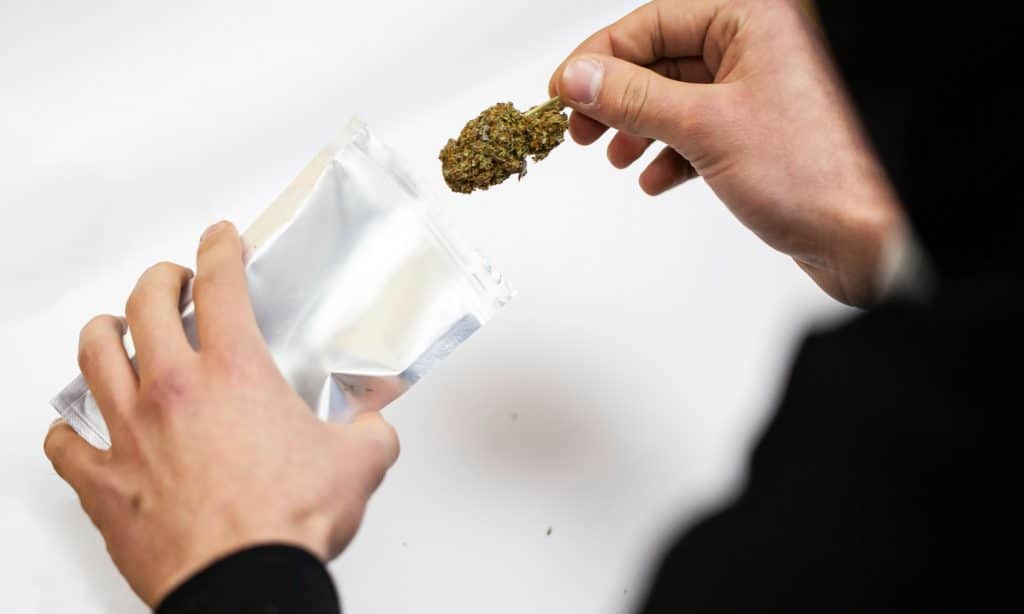 Hawaiian Cannabis Concierge: Ever dreamed of visiting the Aloha State while high? Well, the Hawaiian Cannabis Concierge can do that for you. Based in Kauai, they specialize in taking care of everything you need for the ultimate cannabis vacation for that special aloha feeling.
You can customize your trip with a personal driver, staying at excellent cannabis-friendly accommodations, 420 tours, and so much more. Hawaiian Cannabis Concierge provides all-inclusive travels with luxury hotels, daily infused dining experiences, medical cannabis vouchers, island excursions, and access to premium smoking accessories. Talk about the ultimate getaway to paradise!
Cultivated Travel: For the best in cannabis-friendly holidays, get in touch with Cultivated Travel. They are experts in organizing cannabis tours around Colorado as well as other cities around the world. You can be assured that you will be getting the best 420-friendly travel, as it's founded by a keen traveler who is also passionate about premium cannabis.
RELATED: What Weed Tourism Looks Like In 2022 And Beyond
Cultivated Travel takes the guesswork out of the complicated cannabis laws wherever you are going, to ensure that you have a safe, smooth, and hassle-free experience. Clients can choose from a range of services including VIP Travel, Peace of Mind, and Easy Access.
Cali Concierge: Cali Concierge takes pride in offering exclusive cannabis services for discerning clientele with varying needs. Their strong areas of focus are CBD White Label Services, which enable them to connect you to specialized technicians and companies who can create and customize products for you so that you can launch your own dream CBD brand with high-quality products.
They also do Retreats + Events, helping event organizers and retreat planners curate the most incredible high vibe experiences. They can help you navigate the legal obstacles while also ensuring your event gets the exposure that it needs to be lucrative. Additionally, they can also do Cannabiz Consulting, since their team already has years of experience within the cannabis industry, and can help you build the cannabis business of your dreams.
Cali Concierge can also connect you with wholesale CBD suppliers, which is such a great help for retailers, online businesses, and brick and mortar shops who want to get started being successful. Their team is ready to help in any way they can, and with these available avenues, they make it easy for anyone to get a foot into the industry.
This article originally appeared on Cannabis.net and has been reposted with permission.