A pain in the mouth can wreck a day, a night's sleep and keep you from eating – can CBD or THC can help?
A smile can make someone's day but a toothache can ruin a night's sleep. More than 40% of adults experience some kind of pain in their mouth annually, according to the Centers for Disease Control and Prevention.  When your mouth and teeth hurt, people want immediate action, but seeing a dentist is usually restricted to Monday – Friday from 9-5, pain doesn't allows keep those hours. Chronic pain and acute pains like tooth pain behave differently. But in both cases, the endocannabinoid system regulates pain levels. So compounds like THC and CBD that act on that system can lower pain levels, no matter its cause. So can CBD or THC help with a toothache?
Medical Marijuana and toothaches?
There is a lack of scientific evidence to support the use of weed for tooth pain relief. However, there are some anecdotal reports that suggest it may be effective.
Marijuana is a natural pain reliever and been shown to be effective in treating other types of pain, such as chronic pain and nerve pain. It tends to work topically, so a sublingual (oil, spray, strip) would be the best use option. Marijuana is fat-soluble, it enters the membranes and the skin which is important in the mouth.
CBD and toothaches
CBD creams and oils have potent anti-inflammatory effects, making them appropriate for faster wound healing and pain management. In addition, the cannabinoids in CBD result in speedier skin regeneration, allowing the skin to heal up to ten times faster than without CBD treatment. Severe reduction in healing time results in better patient outcomes and less pain.
While longstanding toothache pain warrants a trip to the dentist to ensure it's nothing more serious, many people have discovered an effective treatment for pain reduction while waiting for their dental appointment. CBD oils or tinctures applied directly to the tooth with a cotton swab provide almost instant relief for the throbbing tooth pain. Since CBD has substantial antibacterial properties, it also keeps the area clean and may prevent infection.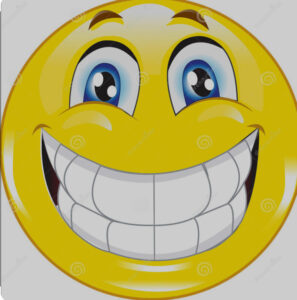 RELATED: How Effective Is CBG For Pain Relief?
Bottom line
If you have a toothache, you need to talk with your dentist or their office as soon as possible to figure out the cause.  While waiting, pain relief is key and the above are suggestions to try. If they do not work, share with your dental professional and work toward something that will be effective.  Remember good dental hygiene and not smoking goes a long way to a healthy mouth.