Online book clubs are great for  recommendations and finding a reading community. What else have you got to do?
The publishing industry has experienced a long and eventful journey over the past decade. Threatened by the rise of ebooks and the closure of large bookstores, the industry has had to find new ways of keeping up with readers's expectations. Nowadays, avid readers can quickly purchase awaited titles as ebooks and find more obscure and treasured printed books on their local bookstores.
The pandemic has created a new set of troubles for bookstores of all kinds, but it has also given people tons of time to read new stuff. If you want to help out local businesses by purchasing books or simply want to find a book to read, a book club is your best way to go.
Although online book clubs are different from real life book clubs for obvious reasons, they're still worth your time. There are tons of book clubs out there, from Oprah to more obscure choices that might resonate with your interests.
Celebrity book clubs
View this post on Instagram
RELATED: 5 Podcasts About Love And Sex To Listen To Right Now
Celebrities like Oprah, Reese Witherspoon and Emma Roberts have famous book clubs, made up of large communities that will provide tons of reading material. These bookclubs have their own Instagram pages and are very famous. When a book is selected by them, they're a an almost guaranteed best seller, likely to get a TV or movie deal.
These clubs also make regular updates on their pages, providing interviews with the authors or discussions featuring renowned guests. With the coronavirus, these sites have amped up their content and are now providing virtual book tours, live streams, and more.
Book clubs on social media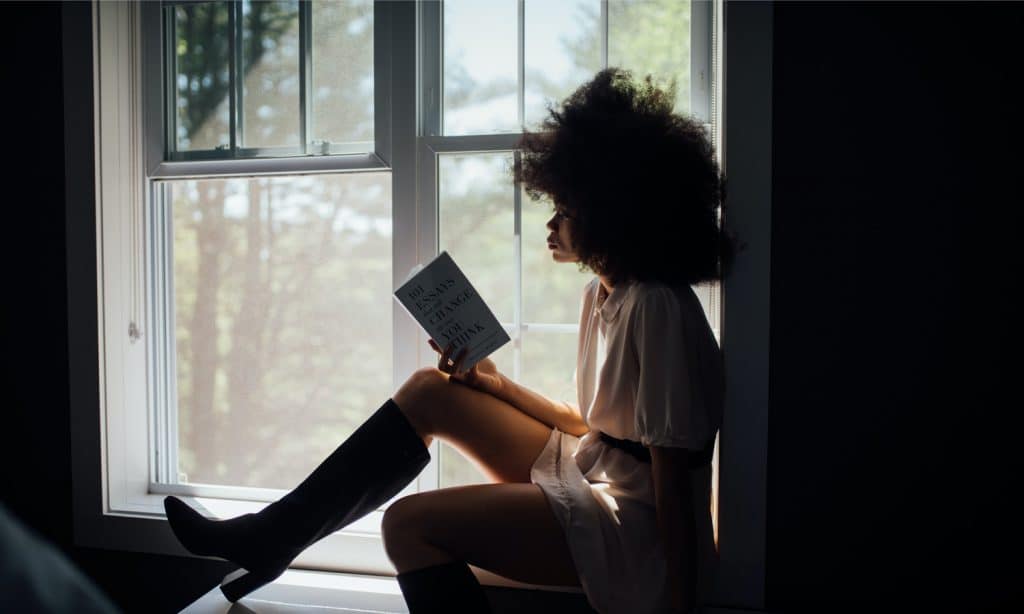 No matter your social media website of choice, there's tons of recommendations out there, whether you like Facebook, Reddit or Twitter. Search on Facebook for book and literary discussion groups. You can also follow the Facebook pages of NPR Books, Shelf Awareness, Friday Reads, Buzzfeed Books and more to get current recommendations.
There's also the Reddit Book Club, a Reddit thread with over 80,000 participants. Each month, members vote on a book and discuss it on the thread. These threads remain open, so you can join in on previous threads and discuss books that have been read before.
If you prefer Twitter you can use the hashtags #bookclub, #read, #booklovers and #fridayread to find new content. The cool thing about Twitter book recs is that you'll find all sorts of opinions and recommendations, from random people to popular book clubs and websites. It's a good option for readers who are already up to date with current book releases.
Book clubs with podcasts
RELATED: How To Stop Yourself From Impulse Buying During Lockdown
If you're interested in joining a book club where you can also listen to a discussion of what you read afterwards, then your best bets are book clubs with podcasts or with some sort of event that encapsulates the book you just read. Vox came up with a quarantine book club where one book is discussed for a couple of weeks in a discussion thread split up by chapters. After members have read the book, the site hosts a virtual live event.
Other book clubs with podcasts include the BBC's World Book Club, What Page Are You On, Black Chick Lit and Not Your Mom's Romance Book Club. They all recommend different books and provide interesting commentary, featuring the opinions of experts and people who have tons to say about the featured novels. These clubs also provide you with a selected book, meaning that there's no voting and you can just get to reading.