Countless amount of studies say that a healthy sex life is good for your health and relationships. Openly stating that you're unsatisfied with your sex life is awkward and can make people feel really vulnerable, so it's normal to keep these problems to yourself.
Although women are the first to report discomfort with their sex life, the problem is sort of pervasive, affecting people of all ages and genders. The Huffington Post reports that our society is having less sex than a decade ago and that we're entering a state of sexual emergency.
"The fact of the matter is that everyone is struggling [with their sex drive] and it's much more common than we think,"says expert Alisa Vitti.
Here are five tips gathered from experts that can help you and your partner find your groove back or simply help you have better sex:
Find what's messing with your sex drive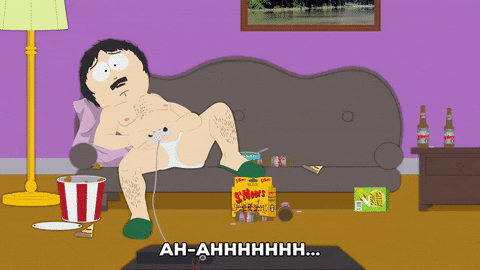 RELATED: Looking For Love In 2019? Try These 4 New Year's Resolutions
If you find yourself having a low sex drive, avoiding sex, or feeling pressured by the thought of it, reflect on why this is happening and try to find an appropriate solution. According to Vitti, some of the most common factors that affect your libido include mental health conditions, certain medications, not exercising enough, and more. "Many of these issues are treatable with care from a doctor, so you need to bring them up," she says.
Be safe when trying out new things
Sexually active individuals should get regularly tested for STIs, especially if they have multiple sex partners. It's tough to enjoy sex and to look forward to it if there are physical issues that are getting in the way, so be sure to pay attention to your body and to be on the lookout so you can mention any issues whenever you visit your doctor.
Don't worry about other people's sex lives
We tend to get fixated on other people's sex lives, wondering how much sex they have and if you're having too little or too much of it. When it comes to sex you should never compare yourself to others and should focus on what makes you happy, yet you should still be aware of your body and know if your low sex drive is becoming a problem.
The Huffington Post says: "Overall low sexual desire ― an issue that's primarily assumed to be associated with women ― can easily affect men, particularly those who are in poor physical or emotional shape, according to research published in the Journal of the American Medical Association."
Set a time for sex
RELATED: 4 Sex Therapists Reveal The Questions They Get Asked Most
Scheduling sex doesn't sound like the sexiest thing in the world but it gets the job done and makes people have sex, which is all that matters. Setting a date and a time for sex gives it an important spot in your life and also gives you something romantic to look forward to. Try to stick to this schedule but also to prevent it from becoming a problem. Find a date that works out for both of you and have fun with it.
Focus on your emotional connection
Instead of having sex just to have an orgasm, be mindful of your partner and try to connect with them in other ways that aren't limited to the physical.
"For many the intensity and enjoyment of sex grows as their connection to their partner builds. While some can create that level of present connection and feeling of intense emotional connection during momentary encounters, most of us need time and investment in the relationship to create that," says sex therapist Angie Gunn.