Virtual dates are becoming increasingly popular now that we're all in lockdown. Here's what you can do to make them a little more normal.
Virtual dates are pretty much the only option for single people right now who still want to date. Having coffee six-feet away from someone just doesn't sound very romantic. Although they make for an awkward experience, especially when it comes to first dates, getting to know someone through Zoom or FaceTime is pretty much the only way we can get to see someone up close during this crisis climate.
Here's what you can do to make the most of your virtual date:
Make an effort
Sadly, just because you're in quarantine and haven't worn pants in weeks doesn't mean that you shouldn't try to look nice for your date. Take a shower and put on some nice clothes, that way you feel more prepared and comfortable for the occasion. The more effort you put into your date, the more normal you'll end up feeling.
Figure out a comfortable camera position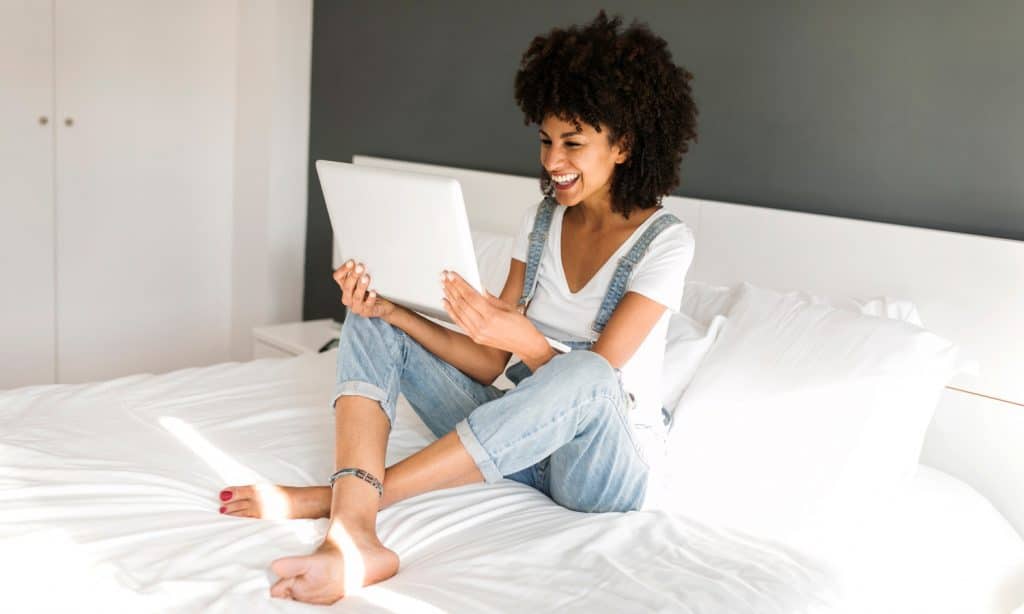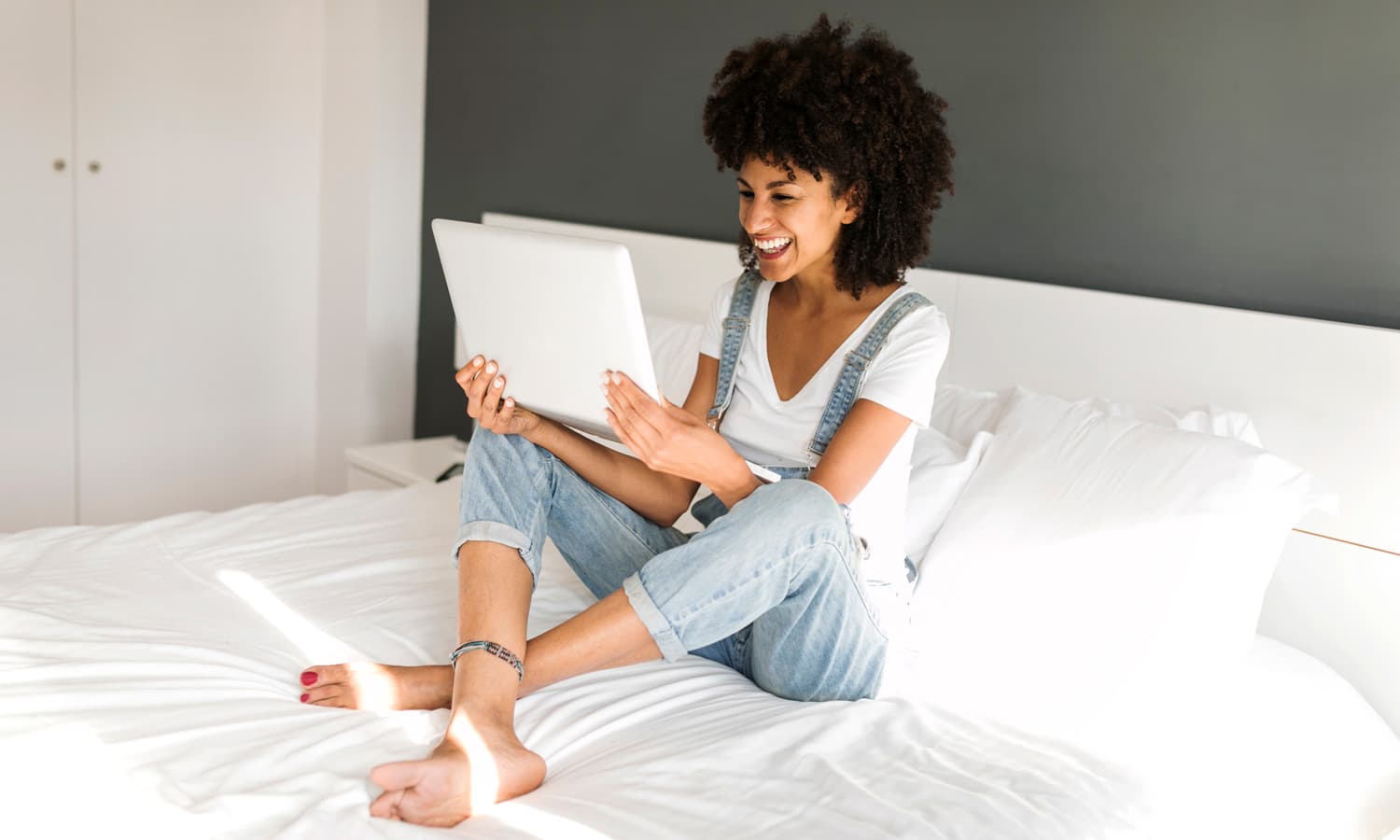 RELATED: 5 Things To Talk About When You Don't Feel Like Discussing Coronavirus
Before your date, find a comfortable position for your cellphone or laptop. If you're using your laptop you'll be way more comfortable since you can set it somewhere and don't have to worry about it falling. Just keep your phone out of the way and try to listen to whatever your date is saying. If you're using your phone, you can try propping it up against something stable. Fix your room a bit and make sure to have a light on that's flattering.
Avoid talking about coronavirus the entire call
It's difficult to avoid talking about the coronavirus but you should still make an effort and use this date as an opportunity for escape and for having a "normal" conversation with another person. Touch base on the standard coronavirus topics and then move on to other things, such as the person's life experiences, work, and all the regular stuff people ask on first dates.
Get creative
RELATED: Facebook Drops Exclusive App For Couples
While it might be awkward to eat something as if you were on a real date, you can try having a drink or something that can provide some sort of distraction. You can also use an app like HouseParty, which has trivia games you can play.
It's okay if it's weird
Awkwardness is expected on a first date, whether it's in person or through a computer screen, so cut your expectations. Don't worry if it's weird and don't overthink things if the conversation gets stilted or if your phone loses service. If you have a bad virtual date, don't stress about it and move on. Keep trying until and you'll get more comfortable with it. The silver lining in all of this is that if you're having a sucky time with your date, you can just abruptly end your date and blame it on internet connection.