Hallucinogenic substances like ayahuasca, LSD, and psilocybin were effective in treating various psychiatric disorders, ranging from depression to autism.
Psychedelic research has generated significant momentum over the past several years. Johns Hopkins University announced earlier this month the Center for Psychedelic and Consciousness Research, which will focus on the efficacy of psilocybin mushrooms, LSD, MDMA, and other psychedelic substances in the treatment of mental health illnesses. The center, founded with a $17 million investment from private donors, handed psychedelic research a legitimacy long sought after in the field.
According to a scientific review of previous psychedelic studies published in the Journal of Psychiatric Practice, psychedelic research ranging from 1946 to 2017 demonstrated that substances like ayahuasca, ibogaine, LSD, psilocybin, more were effective in treating various psychiatric disorders. The review provides a foundation for the potential medical efficacy of psychedelics, as 15 out of the 16 studies researchers analyzed "produced clinically significant reduction" in symptoms. More importantly, the review found that subjects who had not responded to traditional treatments experienced many of these improvements.
RELATED: Study: Marijuana Reduces Symptoms Of Anxiety, Depression, And Stress
"The conditions treated ranged from depression to autism, with the largest volume of research dedicated to substance use disorders," researchers wrote. "The majority of studies that were reviewed demonstrated significant associations with improvement in the conditions investigated."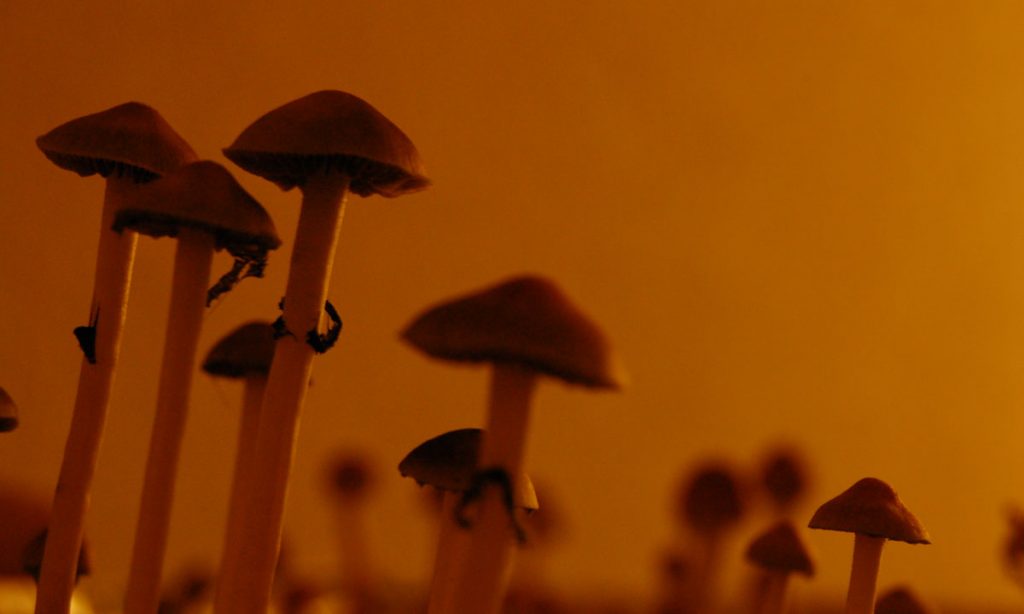 The researchers at University of Texas Health Science Center at San Antonio, the group behind the study, found that each hallucinogen impacted patients differently, though some psychedelics similarly improved some psychiatric disorders. For example, the review highlighted two small studies that highlighted ayahuasca's ability to help those with treatment-resistant depression. Those patients diagnosed with a recurrent major depressive disorder saw their symptoms improve after just one single dose of ayahuasca, though the substance did induce vomiting in half of the subjects.
Meanwhile, a small study concluded that MDMA could assist women suffering from post-traumatic stress disorder caused by sexual trauma. Across the board, patients who received a higher dosage of MDMA experienced greater reduction in symptoms. A large portion of the studies researchers analyzed focused on how psychedelics could assist in treating substance abuse disorders for alcohol, cannabis, and cocaine. Ketamine, ibogaine, LSD, and dipropyltryptamine (DPT) showed significant evidence in helping patients maintain sobriety.
RELATED: Sorry, But Science Doesn't Favor Microdosing Psychedelics
"While the successes reported in the studies reviewed here are intriguing, they should not be misinterpreted as an endorsement for the use of hallucinogens to medicate any of the above conditions," researchers wrote. "This review was inherently biased by the selection criteria, and dangers of hallucinogenic drug use were not the focus of this review. This should not, however, distract from the potential benefits described."
That's where an institution like Johns Hopkins comes in, especially with its reported funding. The 2015 National Survey on Drug Use and Health estimated that more than 40 million Americans (15.3% of the U.S. population) have experimented with hallucinogens at least once. A 2018 survey by the Substance Abuse and Mental Health Services Administration also reported that an estimated 5.6 million Americans used hallucinogens last year. Momentum for psychedelic research will only continue to grow in the coming years, as even the federal government has acknowledged their possible therapeutic benefits. For those suffering from psychiatric disorders resisting treatment, the answers could be coming sooner rather than later.