There's an entire sub-genre of Christmas movies, featuring films that deal with the topic directly and others that are simply set during the holidays and have developed a large following over the years. These movies are great but sadly those aren't the ones that are available on Netflix, or not all of them at least.
During the last couple of years, Netflix has been steadily developing a long string of Christmas movies, which share a couple of similarities. For some reason, many of these movies deal with princes and royalty, they're all set during the holidays, and, most importantly, they're all awful. This is not a criticism, I am just stating facts.
Cheesy movies and Christmas pair amazingly well together; they provide an easy option for those days where all you want to do is eat, drink, and lounge in the couch. You don't need to pay attention to these movies, you're just here to have a laugh and maybe cry a little if you're feeling particularly nostalgic. It's great. Check out the best 5 Christmas movies you can watch right now on Netflix:
Christmas Inheritance
Christmas Inheritance stars Eliza Taylor and Jake Lacy, who somehow ended up in this film for no understandable reason. It tells the story of Ellie, a girl who is forced to return to her hometown in order to inherit her father's business. Predictably, Ellie falls in love with a guy from the town and ends up really loving the place, growing as a person in the mean time.
Because that's what happens when you go back home for the holidays. Sure.
Christian Mingle
Starring a post-Mean Girls Lacey Chambert, she plays Gwyneth, a 30-year-old single woman who finds God when she can't find a boyfriend. Throughout the film's run time, Gwyneth discovers a Christian boyfriend, starts going to church, and lives happily ever after. It's absolutely insane but hey, you'll laugh and wonder how this movie was even made in the first place.
The Princess Switch
Starring Vanessa Hudgens and…Vanessa Hudgens, The Princess Switch tells the story of Stacy, a commoner from Chicago who ends up in Belgravia and discovers that the country's Princess is her doppelganger. Both women decide to switch places, because that's what you do in those instances, and fall in love with men that have vastly different backgrounds.
A Christmas Prince
So many things happen on this movie that it's practically impossible to recount them. Starring Rose McIver, A Christmas Prince is about Amber, an undercover reporter who infiltrates the palace as a tutor in order to get a really great scoop on a the palace's prince. There's a secret adoption, an undercover assignment, family drama, a commoner who gets engaged to a prince, and more, all in under 92 minutes. It's the perfect movie to watch with your grandma.
The Christmas Chronicles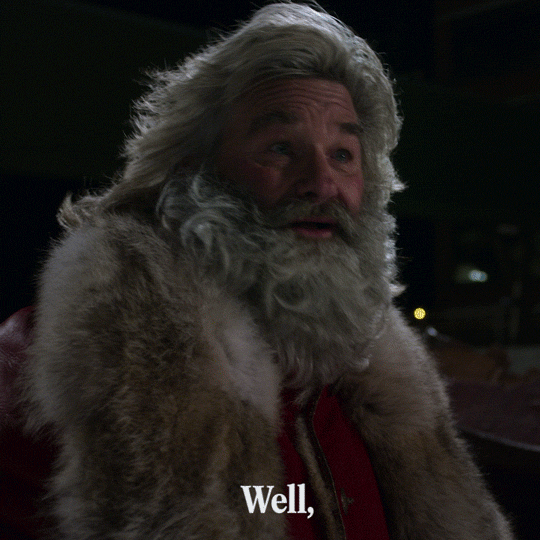 This movie stars Kurt Russel and it's also not a romantic comedy, which makes it a standout among this list. Two siblings decide that they want to trap Santa on Christmas Eve, accidentally crashing his sleigh and derailing his plans of delivering presents. It's like The Grinch, only it's kind of bad, but Kurt Russel has a really impressive gray beard and makes a great Santa so it's totally worth it.