Horror in TV is not as common as it is in the movies. While you can expect a scary movie to pop out once every couple of months, it's hard to find horror-themed shows aside from American Horror Story, which, in it's eighth season, feels more like a parody of pop culture. Still, there are some amazing horror episodes out there, which is why we've compiled this short list. 
If you're not feeling like leaving your house for a crowded, sweaty party this Halloween, these TV episodes are available on streaming services and come from very different shows with different tones, so you can have your pick of the type of horror you want to experience. The one thing they all have in common is that they're super, super creepy.
Days Gone Bye: "The Walking Dead"
You've probably seen this episode and yes, we know that The Walking Dead is awful right now, but a few years ago, when Frank Darabont was still running things, the show played a big part in revitalizing zombies in entertainment while also paving the way for well respected genre television. This episode is peak Walking Dead, featuring deadly zombies, powerful character drama, and scaring the crap out of you, all while still being super sad and depressing. Who can ever forget the nonsensical line "Don't Dead Open Inside"?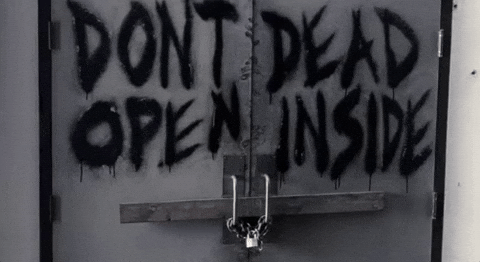 Related: Investigation: Is Jason Voorhees A Marijuana Farmer In 'Friday The 13th'?
Playtest: "Black Mirror"
Black Mirror is a pretty horrifying show, a modern take on the Twilight Zone but worst because it tackles technology, which every day seems more and more pervasive. While most episodes of Black Mirror are disturbing, Playtest stands out because it feels like a one hour horror movie. Directed by Dan Trachtenberg, who also directed the super scary 10 Cloverfield Lane, this episode is filled with jump scares, twists, and of course, a very horror movie-like ending that tricks you into thinking that everything might just be okay. Nope, this is Black Mirror.

Piggy Piggy: "American Horror Story"
American Horror Story had a pretty great and even first season, taking us into a haunted house and introducing us to all the characters that lived there throughout the years. What worked best about this season was the fact that you didn't know what to expect, which characters were real, and what was going to happen in the future of the show. Piggy Piggy is a stand out, because even though it's extremely scary (The Piggy Man!!!!), it's the episode that reveals how awful everyone's internet boyfriend Tate was.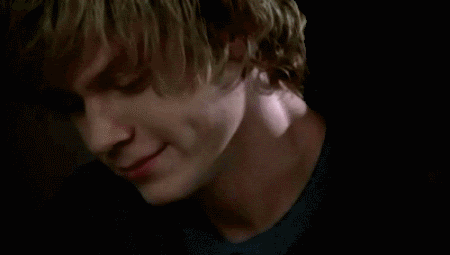 Hush: "Buffy The Vampire Slayer"
Buffy The Vampire Slayer was an amazing show that had it's ups and downs throughout it's 7 season run, but one thing it did was to continuously challenge itself in order to make groundbreaking TV. Hush is one of Buffy's all time stand out episodes, being the first episode of the show to get to get several Emmy nominations, while featuring almost no dialogue and sound. In the episode, The Gentlemen come to town and steal people's voices right before they kill them and cut their hearts out. They're also extremely ugly and scary, so there's that.
Lonely Souls: "Twin Peaks"
Lonely Souls is the seventh episode of the second season of Twin Peaks, and it's so scary because it finally reveals the answer to the first question the show proposed: Who killed Laura Palmer?
This episode wouldn't be half as scary if it weren't for the fact that the audience had been waiting for this moment for so long, and also because David Lynch executes it so well. The music, the surrealism, the stillness, the giant — everything that happens here shows that David Lynch is in total control. There's never been anything scarier than Bob crawling through that couch. Spoilers ahead!