If the Governor doesn't leave, his infamous political swagger will be reduced, and he might be more willing to give in to some of the legislature's demands.
Unless you have turned off the news, you are aware that Gov. Andrew Cuomo (D) of New York has been accused by three women of inappropriate behavior, including sexual harassment and unwanted contact. Reliable rumors also suggest several more are about to come forward.
This follows a growing scandal relating to apparent delay in releasing information about deaths in NY nursing homes during the height of the pandemic. Calls are increasing from members of both parties for New York's 56th Governor, in office since 2011, to resign or, possibly, be impeached by the Democrat-controlled NY legislature (though this is unlikely). In a statement today, he vowed not to resign. If he stays in office or leaves, an important question for those in the cannabis industry is: what will happen to the latest effort to legalize weed in New York?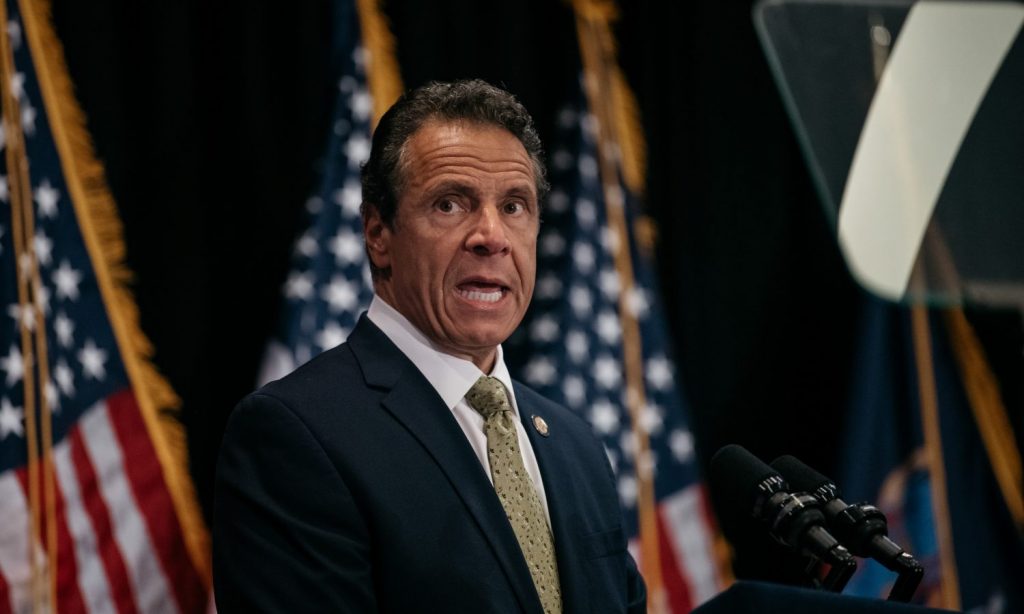 The New York budget process must be completed by March 31, and it is through that process that the parties have tried to legalize marijuana in 2019 and 2020 and now again in 2021. This year was different, said all. First, the state is urgently in need of cash thanks to COVID, and the taxes from weed sales, expected to exceed $300 million, would help. Second, with New Jersey passing adult use in November and Connecticut and Pennsylvania looking to do the same, the pressure to avoid folks leaving New York to buy weed grows. That said, until the scandals broke, there were still fairly large differences between the Governor and the lawmakers in their negotiation.
If the Governor does not leave, clearly his infamous political swagger will be reduced, and he might be more willing to give in to some of the legislature's demands for greater social equity and control over where tax dollars go. Alternatively, he may move his focus entirely to addressing the scandals and simply check out of the process, which could be damaging or fatal to legalization. In Wednesday's statement, however, he said "I'm going to cooperate with the attorney general's investigation and do the budget. We did a budget last year in the spring in the heat of COVID, where it was the most intense period of my life, of this government's life, of this state's life, and we did both, and we'll do both here."
RELATED: New York Gov. Cuomo Wants To Legalize Weed, But It Won't Be Easy — Here's Why
If he does resign, little known Lt. Governor Kathy Hochul becomes the state's leader (and, nice extra benefit, the first female Governor of NY). Raised in upstate New York, Hochul is considered a moderate Democrat who has focused on issues like women's health and safety, though some say her views have become more progressive in recent years. In January, she gave an interview with Cheddar regarding the effort on adult use. She called legalization "long overdue" following "failed cannabis prohibition." She noted the "disproportionate impact [of prohibition] on communities of color," concluding, "Let's get it done." As with our excitement for spring's long anticipated arrival in 18 days, industry advocates remain hopeful.
David N. Feldman, Esq. is a partner in the boutique law firm Hiller, P.C. and is Co-Founder and CEO of Skip Intro Advisors LLC. This article originally appeared on his blog and has been reposted with permission.