Matt Hawkins is the founder and managing principle of Cresco Capital Partners, LLC. The private equity fund focuses specifically on direct investments in the legalized cannabis industry. Thanks to existing relationships within the cannabis space, CCP has been uniquely positioned to invest in several areas of the supply chain.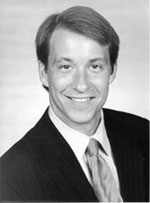 Hawkins is also the managing principle at Adjacent Capital Advisors, LLC, a Dallas-based special situation investor, private lender, and financial advisory services firm with a team that boasts over 75 combined years of transactional experience. Previously, he was a partner and President of a private real estate investment company. With a focus in multifamily residential and self-storage assets, the company acquired REO and NPL from banks and financial institution and completed more than 55 bank-direct acquisitions, deploying over $500MM of capital since Q4 2008. Hawkins and his partners then sold their interest at the end of 2013.
The Fresh Toast called Hawkins to learn more about the investors in the cannabis space, his company, and the common misconceptions people have when it comes to viewing the cannabis industry.
How would you describe yourself and your business associates who are investors in cannabis?
One of the first questions I get asked, especially people in Texas that are just business folks that I run in circles with is, "What type of people are you investing in cannabis? Are they all stoners, potheads, whatever you want call it?"


And the reality is that's not the case at all. Every single one of my investors are savvy high net-worth individuals who has made money in a variety of different ways and same with the people that I've invested with. They're all successful business people in a different industry and saw this as an opportunity for another dynamic, emerging market to make their footprint in.
That's part of my prerequisites when I'm underwriting deals that I make sure the management team has been successful in other industrys other than this. I don't make it a habit of investing in folks that have been doing this illegally. I'm looking for the people who are coming in and doing this the right way.
Why is cannabis good business and why do you want to invest in it?
Let's face it. The returns, from a risk-adjustment standpoint, they are very attractive. It is an emerging market that isn't going anywhere. Everybody likes to say, "The genie is out of the bottle." And the reality is that's the case. The tax revenue for municipal, state, and federal coffers has become too big to fail almost. The fact that over 50 percent of the population has some form of legalized cannabis in their state of residence just shows you that it's only going to get bigger.
What don't people know about cannabis investors and the industry at large?
I would say they probably don't realize guys like me and the handful of other investment funds that are out there are all folks that have been investing professionally for their whole careers. We wouldn't be doing this if we didn't see a positive economic opportunity that can generate attractive returns for our investors.
What would you say is the most common misconceptions throughout your business dealings regarding cannabis and cannabis users?
First and foremost, the thing I get asked the most is how does this work with all this cash being thrown around. The reality is I've made 12 investments out of my fund already and every single one of them has a banking relationship. And I wouldn't invest in a deal that wouldn't have a banking relationship.
There's one big misconception is that the banks aren't involved in this. We all know the state and regional and credit unions are getting involved and doing it the right way.
If we can start getting folks to focus on the medicinal aspects and take advantage of the pain relief the product can potentially give its users as opposed to using opiates that's a big plus. From a recreational side, now that it's becoming more mainstream, you've got white-collar people that are enjoying psychoactive effects just like people in the past who were doing it underground.
How moving forward do you expect the culture's attitude to change toward cannabis and how will that impact the industry?
Well I only see public opinion getting bigger and bigger. With what happened November with California, Massachusetts, Maine, and Nevada coming online recreationally, and obviously with sweeping changes that occurred medicinally in Florida, you're talking about these huge, huge parts to the population across the national that are embracing the change. I think this administration and this attorney general is going to have a hard time stopping that.
Do you think you've had any backlash because of investing in cannabis?
Me personally? No, I would say there's been some people—let's face it. Texas is a very conservative state and being a cannabis investor in the middle of Dallas, Texas isn't the easiest place in the world to a) do it and b) raise money. We've raised over 10 million dollars and continue to raise more.
The reality is there's still people who look at me with squinty eyes, like what on earth are you doing? But that's going to be there. There were also people that were skeptical of the very beginnings of the technology boom at the end of the last century. There's was a lot of money that was made and lost then, and I think this is a lot more sustainable because the revenues are real. And I don't think it's going away.
Matt Hawkins is a featured speaker at Kahner Global's Cannabis Private Investment Summit West taking place in May in Beverly Hills. This interview has been edited and condensed for clarity.     
---
[gravityform id="13″ title="false" description="true"]