Marijuana gifting has made cannabis much more accessible across states, with these types of sales replacing black market deals.
Several states have put bans on marijuana "gifting," but what, exactly, does marijuana gifting mean and why is everyone talking about it?
Marijuana gifting refers to the practice of including a free "gift" of marijuana with the purchase of another item, say, a video or a t-shirt. It's a loophole many small businesses are taking advantage of.
Marijuana dispensaries and sellers have had to get creative with their businesses. While they've been waiting for legal cannabis to become effective, the process is slow and taxing, and something that doesn't meet up with the expectations and needs of the growing cannabis market.
RELATED: New York Cannabis Board Declares Marijuana Gifting Illegal
Marijuana gifting has made cannabis much more available across states, with these types of sales replacing black market deals and being carried out in stores and pop-ups. The fact that most states that are trying to create a marijuana industry are also working on decriminalizing it makes the process easier, giving marijuana sellers a sense of security when conducting their business. While they could be pursued by lawmakers, the people in charge have to be careful with the way they navigate these situations, trying their best to avoid sending mixed signals to the public.
Recently, states have started cracking down on these issues. In the case of Connecticut, where weed is legal but dispensaries are nonexistent, penalties include up to a year in prison and a $10,000 fine. This decision was introduced in a bill and was battled by marijuana advocates who argued that marijuana gifting is the only way of obtaining the product in a semi-legal fashion.
"It's important to be able to gift cannabis because not everybody has the financial stability that they need in order to enter into the medical program," said Christine Capitan, from advocacy group CT Canna Warriors.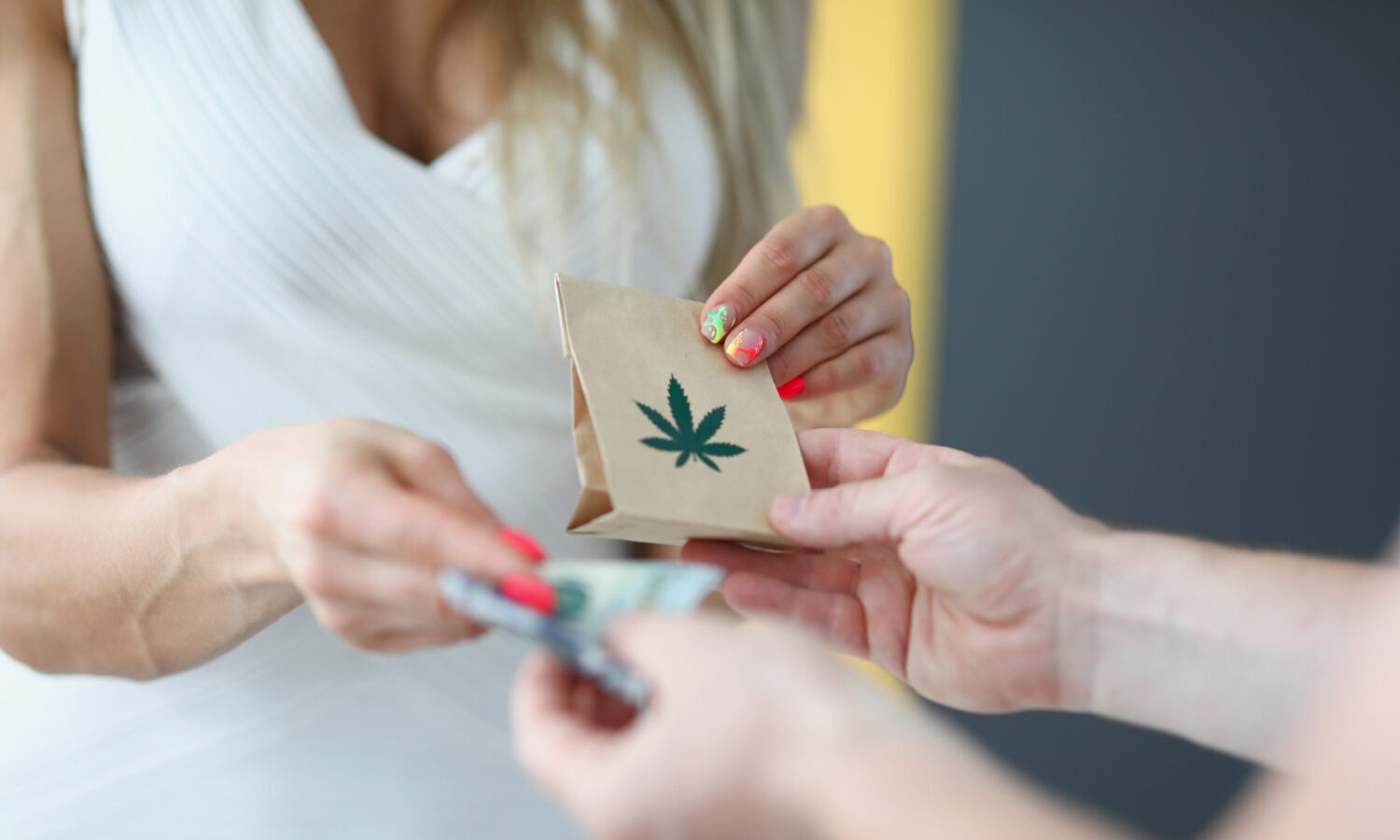 "Enacting a law that criminalizes any of the giving of this plant-based medicine to our fellow family members, friends or even complete strangers is unethical, unfathomable, borderline nefarious," said Duncan Markovich, a local cannabis seller.
In February, New York allegedly sent out cease and desist letters to retailers engaging in these practices. Per The Gothamist, the state's Office of Cannabis Management (OCM) refused to recognize whether these letters were sent out or not. "Based upon this search, OCM does not confirm nor deny the existence of a letter sent by it to any entity," said Rashied McDuffie, the office's deputy general counsel, making matters even more confusing.
RELATED: Cannabis 'Gifting' Ban Receives Criticism From Connecticut Residents
While New York's OCM might have their reasons for hiding their letters, they're stoking fear and scaring off people who might be interested in getting involved in the business. While some marijuana sellers will likely back down from selling their products, others will continue and get a head start on establishing their names in the local cannabis scene.