To celebrate the state's biggest 420 yet, we've curated a comprehensive collection of local offerings. You won't want to miss these!
420 may be a global celebration today, but it's important to remember the holiday's deep Californian roots.
The tradition first originated in the 1970s when a group of San Rafael High School students would meet in the afternoons at 4:20 p.m. to smoke. The code was later popularized by the Grateful Dead and well, the rest is history.  
To celebrate California's biggest 420 yet, we've curated a comprehensive collection of local offerings featuring premium flower, delectable gummies and next-level infused beverages. 
RELATED: Cannabis Sales Have Been Sluggish Lately, Will 4/20 Change This Trend?
Whether it's your first or 50th 420, our gift guide has something for every kind of consumer.  
If You're Looking for a Sweet Treat
For an out-of-this-world time this year, look no further than Cosmic Infused Fruit Gummies.  The flying saucer-shaped gummies are available in Indica, Sativa, and Hybrid offerings in a range of delicious fruit flavors including blue raspberry, sour pineapple, strawberry and sour apple cherry. 
As the largest edibles brand in the country, WYLD has developed a loyal following for obvious reasons. Each gummy is formulated with unique botanical and fruit terpenes and carefully crafted for every type of adventure. Available in eight natural fruit flavors including Elderberry, Pomegranate, and Raspberry, these gummies are a crowd favorite and perfect for any 420 getaway.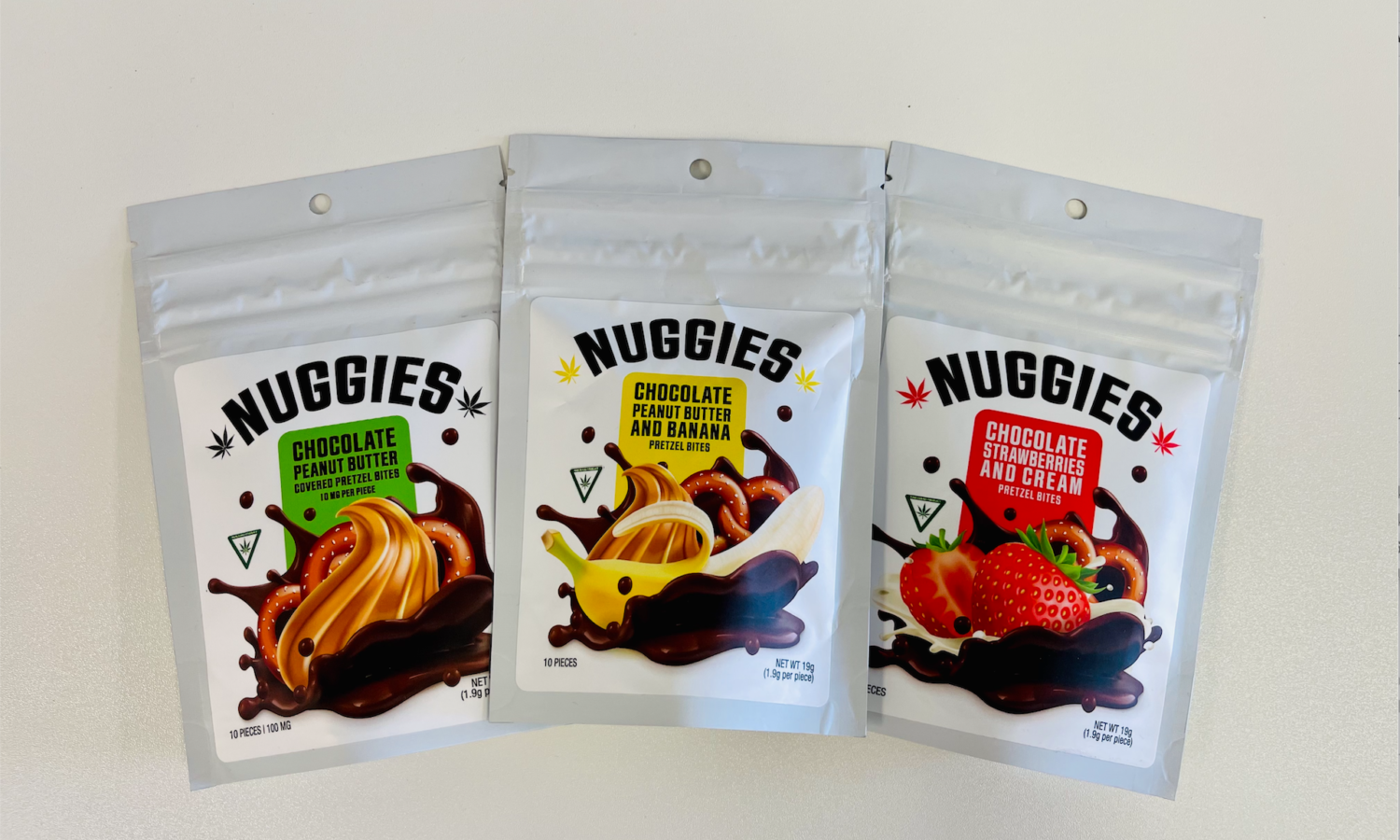 High Life Farms is the world-class cannabis kitchen creating confections for popular brands like Kiva and Wana. Nuggies, the farm's line of THC-infused chocolate-covered pretzels, are a delicious 420 snack for foodies and cannabis connoisseurs. These indulgent bites are available in three flavor combinations, including Chocolate & Peanut Butter, Peanut Butter & Banana and Strawberry & Cream.     
View this post on Instagram

Valhalla's Dark Chocolate bar is the perfect gift for those with a giant sweet tooth. These artisanal bars are wrapped in gold foil to represent the Golden State and taste like roasted cacao beans and silky sophistication. Each vegan bar is infused with 100mg THC of premium-grade cannabis that offers a relaxing yet uplifting high.  
If You're in the Mood for Infused Libations
View this post on Instagram

"The Cocktail Whisperer," Warren Bobrow, is the genius behind Klaus, a newly launched brand of craft cannabis drinks. The Mezzrole is a terpene-forward cocktail featuring bold aromas from the Hippie Crasher strain. An adventurous alternative to alcoholic seltzers, Mezzrole gets its zesty flavor from caramelized spicy ginger and french lime puree. The result is a delightful cannabis-infused beverage that contains 10 mg of THC per can –perfect for cocktail and cannabis enthusiasts alike.  
MXXN London Dry, Jalisco Agave, and Kentucky Oak 
View this post on Instagram

Another great gift for cocktail drinkers, MXXN (pronounced 'moon') is a cannabis-infused non-alcoholic beverage that is the first of its kind in the cannabis industry. One ounce of MXXN contains 4 mg of THC and can be used as a one-to-one replacement for traditional spirits.  For those trying to unwind without the crippling hangover, consider swapping out your favorite bourbon, gin and tequila brands for MXXN's Kentucky Oak, London Dry  and  Jalisco Agave offerings. 
House of Saka Infusions PINK & WHITE   
A 420 gift perfect for wine enthusiasts searching for an elegant cannabis-infused beverage. Just like fine wine, House of Saka is handcrafted from Napa Valley grapes, and each vintage varies in taste, color, and THC dosage. Saka PINK is an infused  Pinot Noir that offers subtle aromas of red fruit, honeysuckle and spring flora. Chardonnay drinkers can opt for Saka WHITE, which contains mouth-watering aromas of ripe peach, apricot and toasty oak.      
A Few More Traditional Options
Disposable 5g Sauce Pen Sour Gelato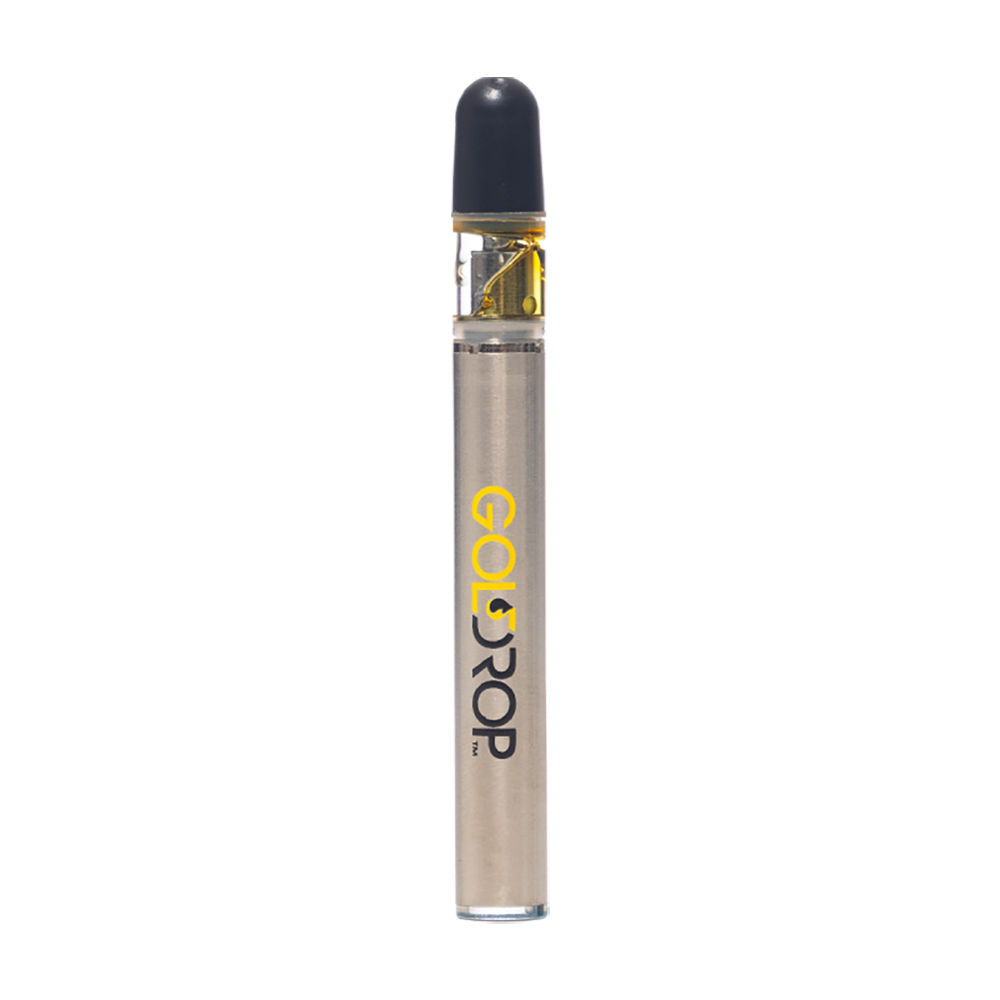 For vape connoisseurs, the Gold Drop High Terpene Sauce Pen contains 100% fresh cannabis extract and is additive-free while offering dab-like potency. The Sour Gelato strain delivers unique flavor and aroma with energizing dreamy cerebral effects.  
State Flower GrandDaddy Purple 
State Flower has proudly grown GrandDaddy Purple (GDP), the Bay Area's most legendary purple strain, since 2009. A mixture of the Purple Urkle and Big Bud strains, GDP has notes of grape, dark chocolate and peat.   
Presidential Moon Rock Blunt XJ13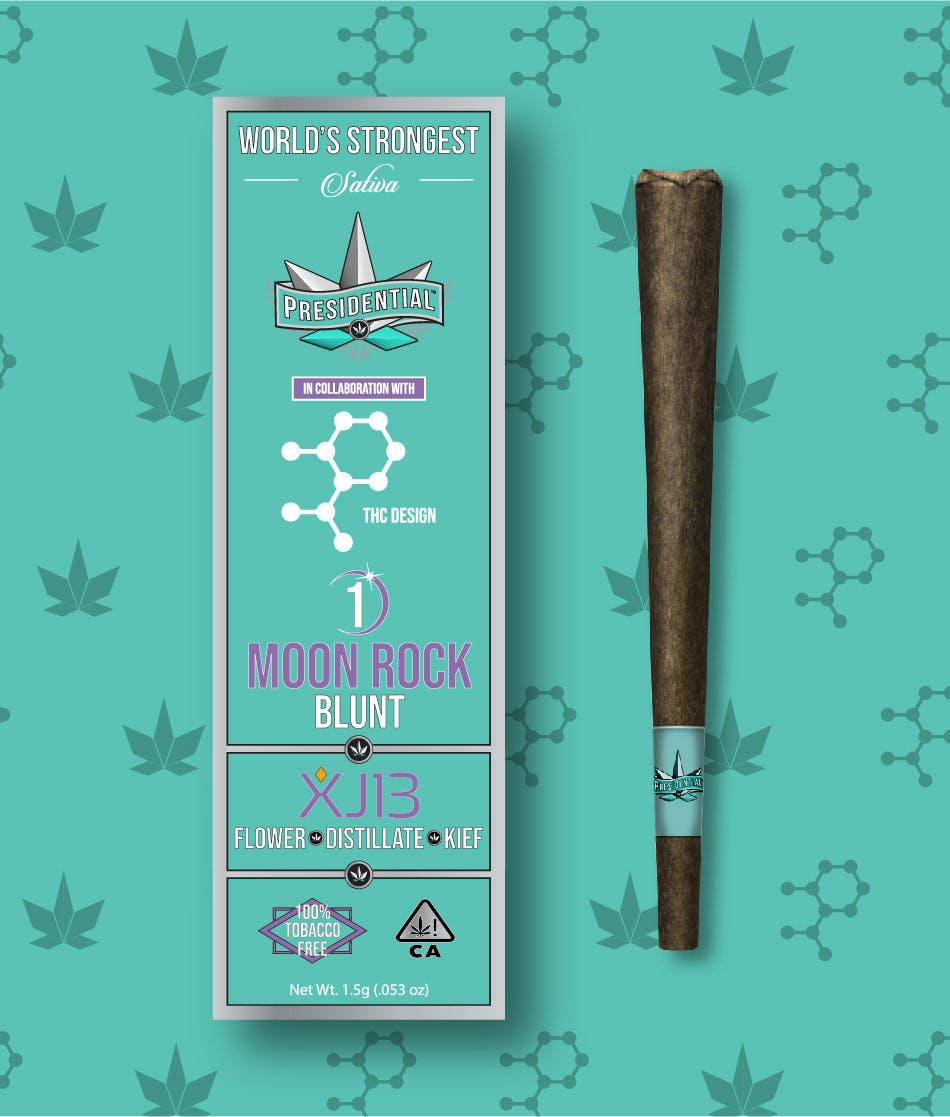 If you've been searching for a healthier smoking option this 420, Presidential's blunts are rolled in 100% tobacco-free wraps and coated in the highest quality kief. The slow-burning Moon Rock Blunts feature flower cultivated by the award-winning THC Design and are infused with premium distillate in a proprietary process. The XJ13 strain is the perfect choice for anyone who prefers a euphoric and energetic high.