No, but really — how does a person have better sex or a better relationship? The Fresh Toast has enlisted Rachel Krantz, a sex writer and proud canna-enthusiast, to help readers out with some answers as its sex columnist. No question is off limits, and all questions will remain anonymous. Please send your sex and relationship inquiries to freshlove@thefreshtoast.com. Now, onto this week's topic: actually original Valentine's Day gift ideas.
Q: Valentine's Day is coming up and I still don't have anything for my partner! They like to smoke weed and get frisky, but they are also into meditation and that kind of stuff. What do you think would make good, original Valentine's Day gifts this year? I'm not sure exactly what direction I want to take this, but I want it to be more unique than just your standard present.
A: There's so much to choose from in the realm of Valentine's Day gifts that it can be a little daunting. Luckily, I think something on this list should work for just about everyone. Let's get to it!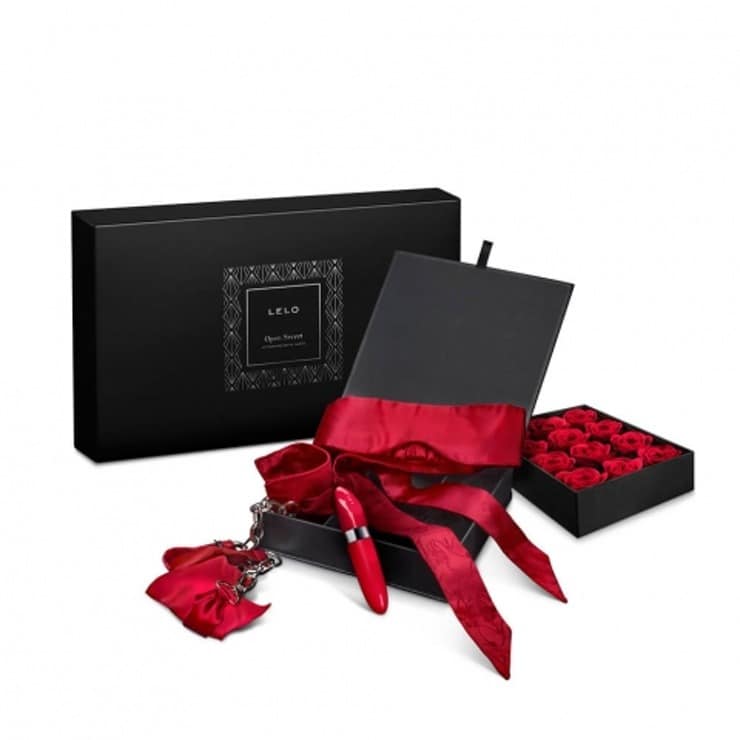 Valued at $208, this gift box is "only" $129, and includes roses, a fancy bullet-style vibrator, handcuffs, and a blindfold. A sexy gift just in time for the latest Fifty Shades movie. You get something out of this too.
This limited-edition pen is a classy gift for someone who loves gold and has easy access to wax concentrates. Slim and slick, this temperature-controlled vape also comes with a lifetime warranty and pulls like a dream. Limit one per household — this is truly a unique gift that feels almost like getting jewelry.
Wondering what it's like to run a "Bud and Breakfast"? Read on… https://t.co/MjKTFp68oU via @bustle #cannabis pic.twitter.com/C3LrbYmvcY

— Bud and Breakfast (@bud_breakfast) February 16, 2016
I wrote about my stay at B and B 420, and it was truly one of the nicest travel experiences I've ever had. At this particular Denver spot, the owner sets you up with the cleanest B&B suite you've ever seen, and two samples (read: eighths) of bud he bred himself. Take your boo here for a trip they'll never forget, or find a Bud & Breakfast anywhere in the world.
https://www.instagram.com/p/BPalL-ahMW-/
There's still time to get the Feb/Mar Box, which costs only $29.95, but has a retail value of over $86. If you really want to go above and beyond, get them an annual subscription to this expertly and ethically-curated vegan beauty box. They'll think of you every time they open their bi-monthly present (plus, it's a statement you plan to be around for at least a year).
A romantic, classic Klimt image, let them think of kissing you every time they grind some herb.
https://www.instagram.com/p/BJZK1P0hC57/
OK, back to sex toys. This is my favorite new toy to hit the market, and I'm not alone. While most toys that try to mimic oral sex suck (or rather, don't suck well enough) The Womanizer actually lives up to its regrettable name and makes just about every woman come. That little suction head grabs onto her clit and literally sucks with a vibrating pulse and intensity she or you can adjust. Even better, once it's latched on, it's quiet. This is another really fun one for you to watch. Trust.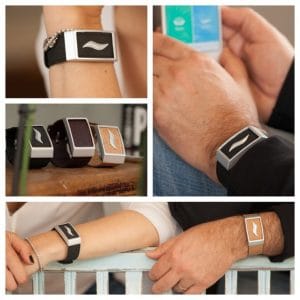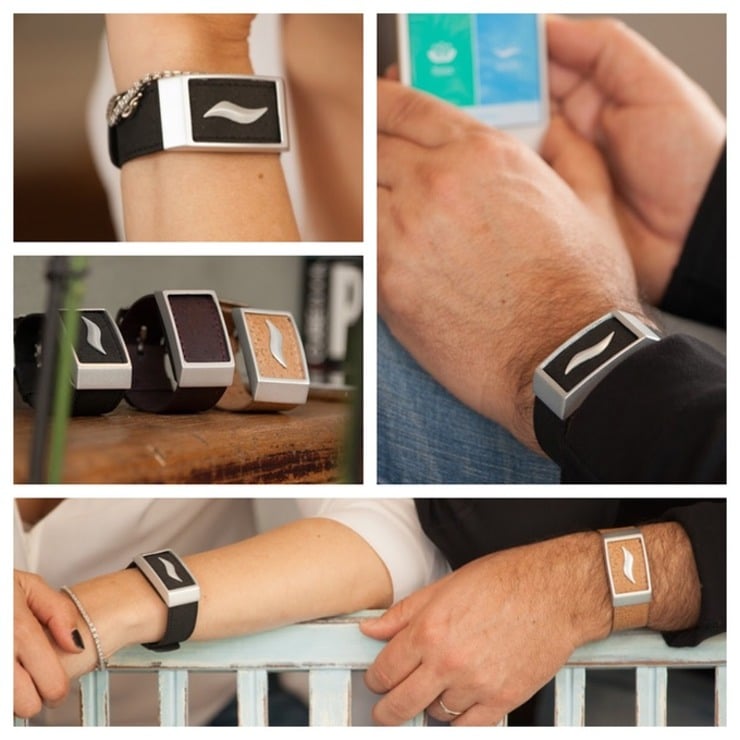 If your special someone is into staying zen and wants to stress less, get them the WellBe, a new wearable tracker that uses a signature algorithm to track not only their heart rate, but how stressed they are throughout the day. The bracelet pairs with an app that also has tons of meditation exercises.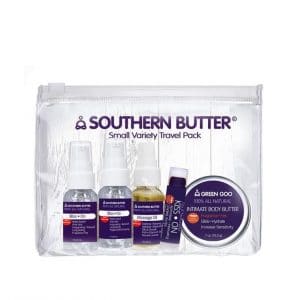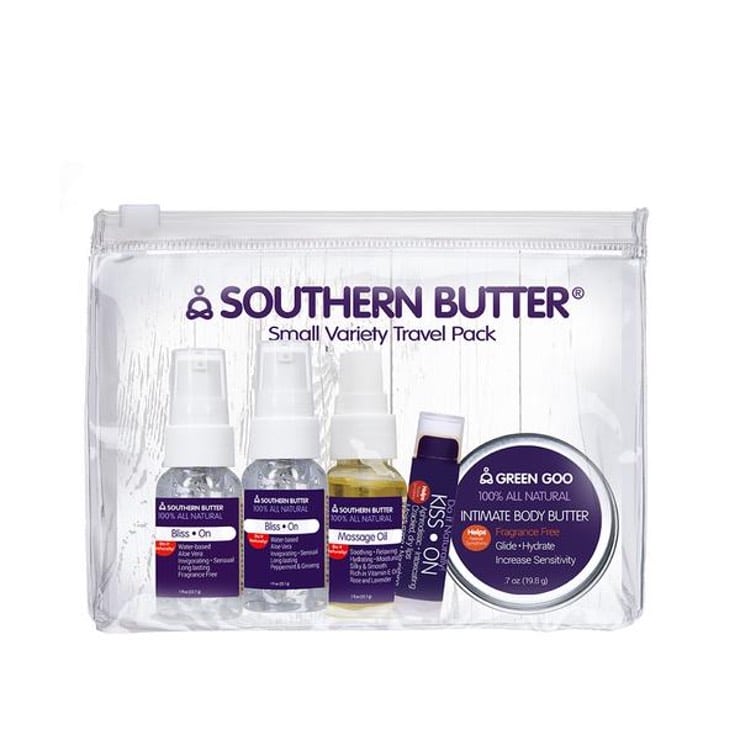 While GreenGoo also makes some dope soaps, this travel pack is the perfect to-go sexy kit. With massage oil, chapstick, and lube, you can remember to pack this on any and all overnight trips. Pair it with a suggestion to go camping?
https://www.instagram.com/p/BPk6DGTAnvu/
Personally, I love Ecco Bella's eyeshadows the most, but this perfume makes for a more romantic gift. Perfect for someone who's sensitive to additives, thy can wear this scent in style, and think of you.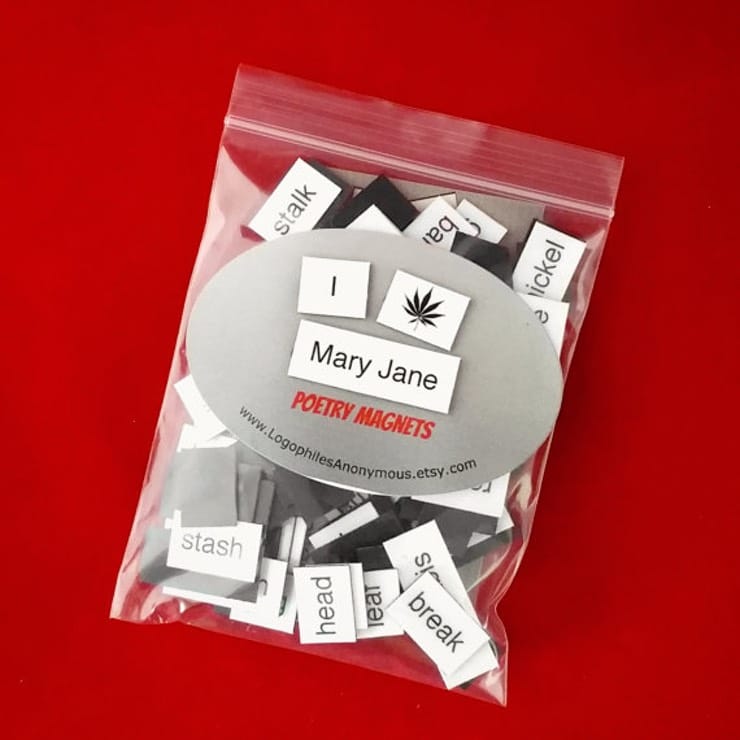 For your favorite stoner wordsmith. How fun will this be to play with the next time you both get high? Leave each other romantic messages on the fridge, or compose a special poem that surprises them in the morning, and you've got yourself a real V-Day gift.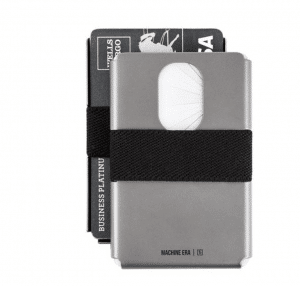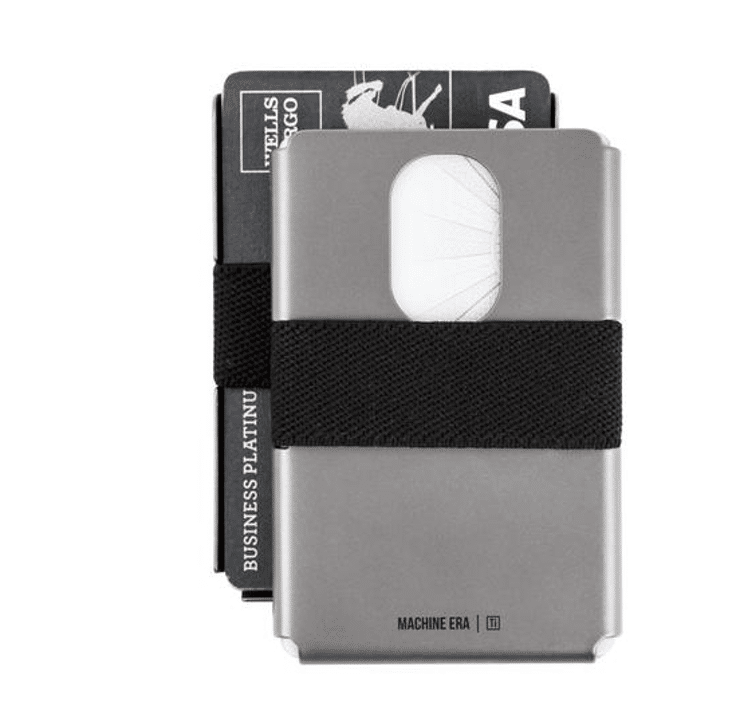 OK, so my partner is in love with this wallet. He even got one for his best friend, who is also in love with it. I'm not sure what it is about this Machine Era Co wallet's design, but from what I can derive, it's basically the perfect gift for the minimalist in your life.
While I'm a big proponent of the idea that you don't have to sit to meditate, if I had a cushion that made my alignment better, I think I would be more motivated to sit. Enter the Undo meditation cushion, which is designed specifically to provide the most comfortable seat possible for sitting and being. A perfect gift for someone who likes to meditate, or who would like to more often.
https://www.instagram.com/p/BFkSBdMlNFc/
I rock this necklace more than I use it as a vibrator, just because it's really cute and it makes me feel like a badass to wear a stealth vibe around my neck. If you guys are fans of spontaneous quickies, it's also a great way for her to signal she might be DTF every time she dons it.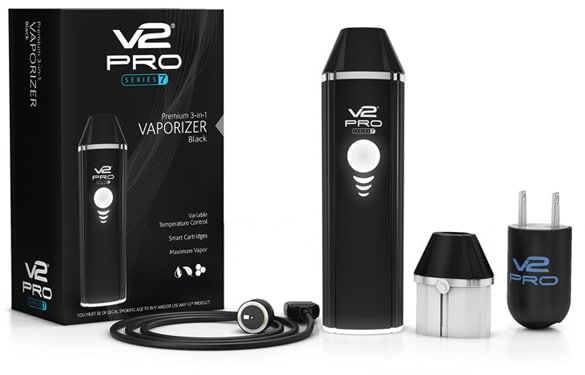 The V2 Pro Series 7 Kit is the ultimate 3-in-1 portable vaporizer. Use it with wax, herb, or oil — for the person who loves their gadgets and their buzzes.
https://www.instagram.com/p/BL32SS-AEwT/
Now, I definitely thought that some things about OM One Taste's Intro to Orgasmic Meditation workshop were weird. But I also can't deny that it kind of rocked my world and changed the way my partner and I approach foreplay and pleasure. If your boo is truly adventurous, this will be a gift you can bet you'll both never forget.