Making popcorn from loose kernels becomes second nature once you get the hang of things, and you probably won't be messing with those prepackaged envelopes anymore after that point. Kernel popcorn is absurdly cheaper than microwave popcorn, and likely healthier since you control the fat and sodium you want to add.
People who love popcorn make it their own specific way, from air popping to stovetop style, or even misting a paper bag with cooking spray. You can develop your signature style after some trial and error of those methods. No matter your popping style, toppings are even more personal. If you're at the movies or on your couch, you can make this happen and in minutes you'll be snacking with cannabis.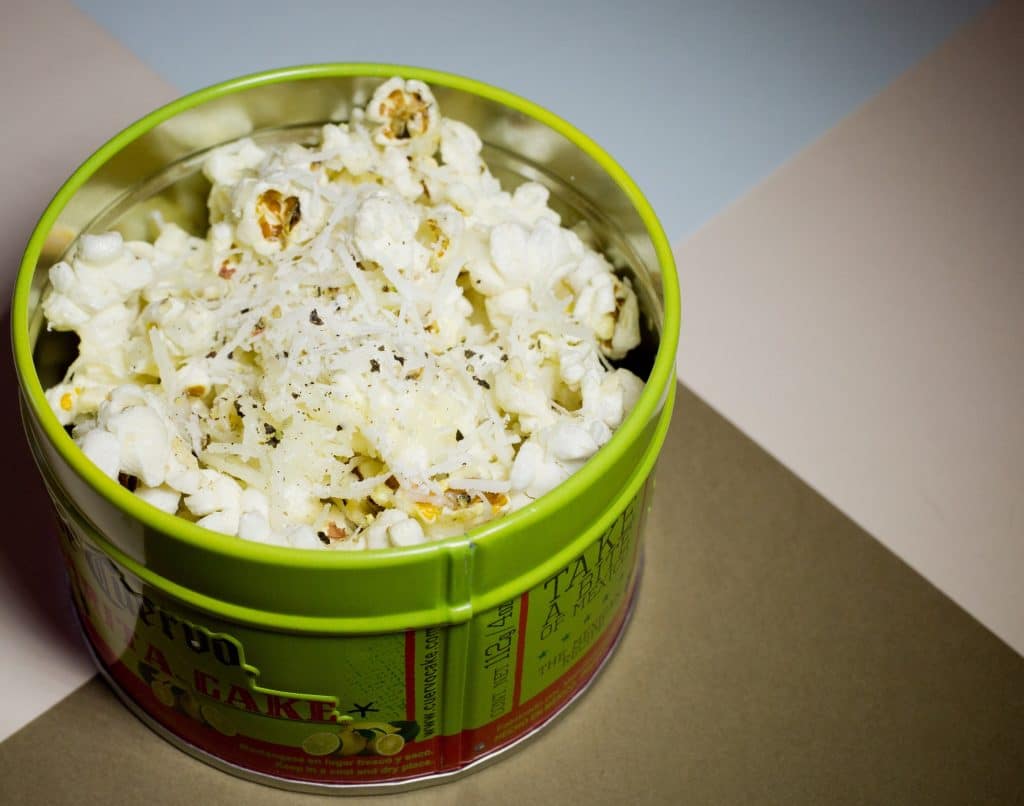 Peppercorn​ ​Pecorino
One way to get away with using rind of a hunk of good italian cheese is to use it on something else semi-salty. Pop your corn with a small amount of salt to pre-season, then dispense into a bowl for 360 access to the cheese that will inevitably stick to the sides.
Grate a good mound of pecorino cheese over the top, drizzle on 1 tablespoon of cannabis olive oil* and crack on some black pepper. Stir well and mangiare, it's like cacio e Pepe in popcorn form!
Nooch​ ​Nacho
Vegans and vegetarians are hella familiar with nutritional yeast. This yellow fish-food looking flakey stuff is a dried yeast that's rich in vitamins and tastes cheesy. We put it on everything in my house from eggs to soups and salads, but on popcorn, this should be a secret because it's that tasty. Toss popped popcorn with black salt to taste, ½ tablespoon virgin coconut oil, 1 tablespoon cannabis coconut oil*, 2-3 tablespoons nutritional yeast. The result is cheesy, sulphur-ous, and uncannily similar to gas station nacho cheese, but you know, not goopy chemicals.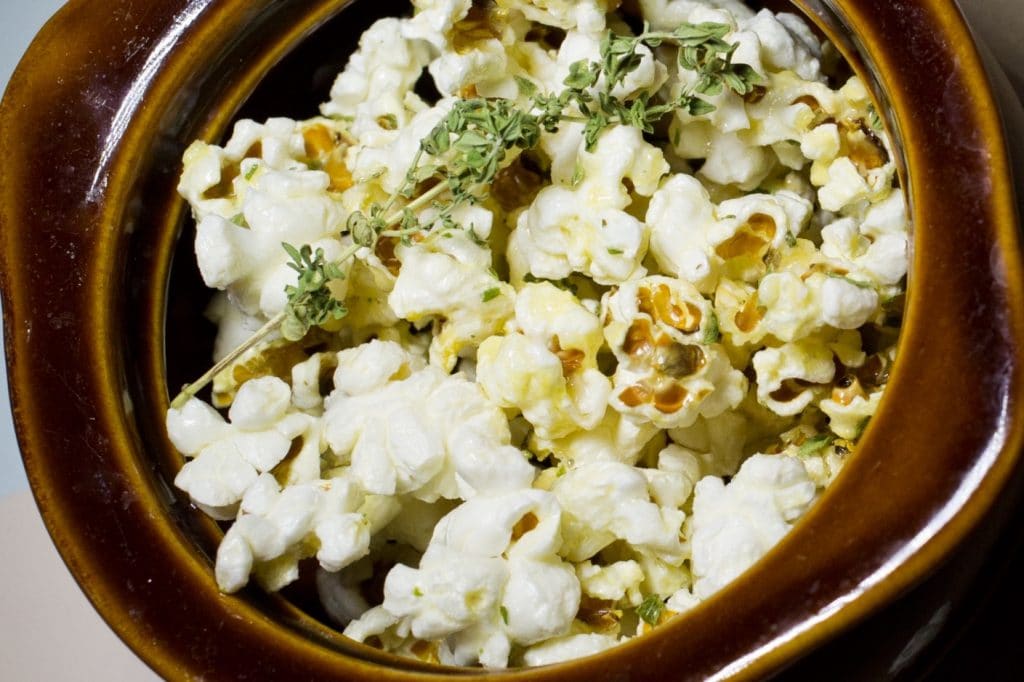 Butter​ ​Thyme
Fresh unsalted butter tastes so good when it's mixed with salt, it's why nobody likes to use salted butter for baking. That creamy and naked taste of plain butter has to shine through, and the salt has its own layer rather than melding with butter.
Take all of that richness and combine with a healthy toss of sea salt and lemon thyme, and you suddenly have a dreamy and dashing combo that teeters between tart, sumptuous and herbal. Use 1 tablespoon of cannabutter with 1 tablespoon of unsalted butter.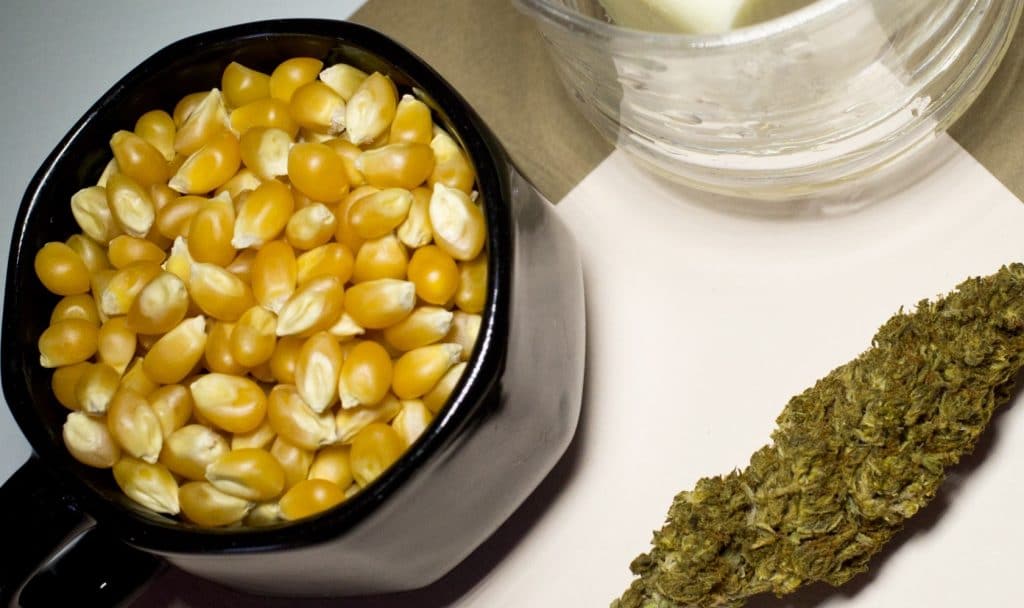 *Cannabis​ ​Infusions
Decarboxylate 3.5g of finely ground cannabis at 225 degrees for 20 minutes in a tightly sealed, oven safe container. Put cannabis in lidded mason jar or vacuum sealed bag with cannabis and ½ cup oil or butter, 2 oz glycerin, or 1 oz high proof alcohol. Heat in water bath just under boiling for at least 1 hour. Strain and chill to use in recipes
Each of these recipes lands you at about 20mg of THC, which you can lower by adding more uninfused oil. If you eat your popcorn watching Scandal or like I do, in the bathtub, (which is ridiculous, I know) dosing it helps you ease into the eve, or makes a daytime tv sesh feel that much more indulgent. It's a great way to medicate in small doses or even triple the recipe for entertaining guests. There's not much more simple than melting an oil you have already prepared over something as willing as popcorn.
Photos: Maria Penaloza