The string of diseases associated with vape pens has got users alarmed. Here's what you can do to stay safe and minimize risks.
It's been a crazy month for vape smokers. The CDC announced that there's a lung injury outbreak associated with vaping, which has injured over 800 people and caused 12 deaths across multiple states. It's an alarming set of statistics that have prompted rash decisions, with states outright banning vape products. With so much misinformation flying around, the least you can do is ensure that the product you're vaping is legitimate.
Although there's no foolproof method of protecting yourself against a tarnished product (this can happen to legitimate companies) there are many ways of cutting your risks.
Here are four tips that will help you stay safe.
Only purchase licensed products
If you stay away from the black market you're eliminating exposing yourself to poor cartridges. Purchasing products from licensed sources guarantees that the cannabis used goes through strict testing. It's also important to highlight that this vaping crisis has demonstrated no connections to cannabis. For the moment, there's no immediate risk.
Watch out for ripoffs
Right now is not the time to experiment with strange products with too good to be true prices. It's safer to spend some money and preserve your health. Buy certified products from dispensaries that have the appropriate licenses. Check the package of the cartridge and look for packaging date, lot number, batch number and date of manufacture. These details might not protect you completely, but they ensure that what you're buying is legitimate.
RELATED: How To Tell If Your Vape Pen May Be Harmful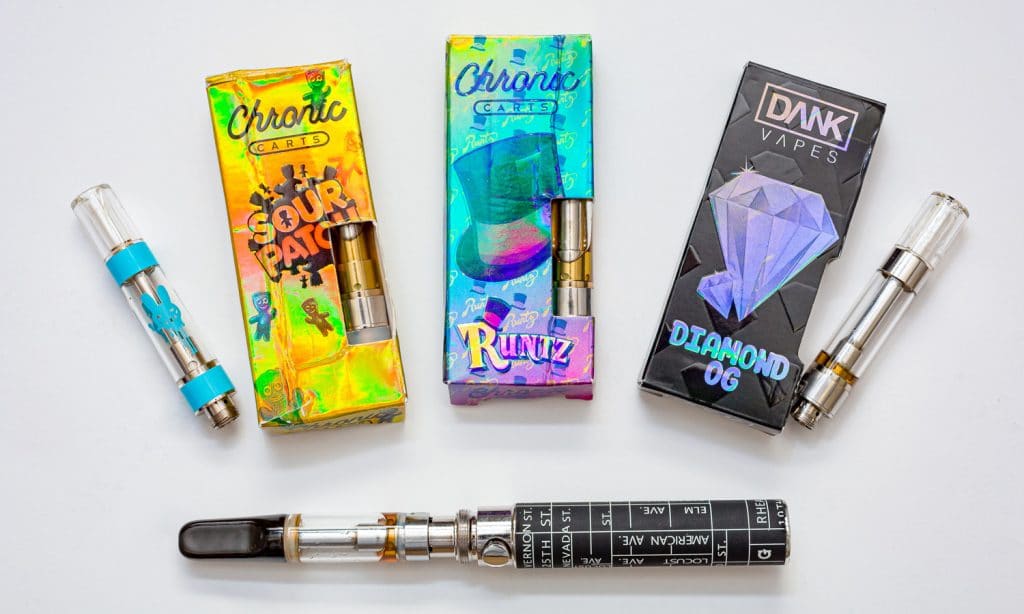 Do your research

If you don't live in a state with legalized marijuana, be careful with your purchases and do some research. Look up marijuana communities online and see what products people recommend. If you can get your hands on licensed products learn about brands and avoid experimenting. Look for brands that have been around for a couple of years, that are trusted by large amounts of people and that have an up to date presence on social media.
Quit vaping for a while
If you're really concerned about this vape crisis, you can switch temporarily to smoking flower or consuming edibles, rosin or sift. Although vaping is extremely comfortable and discreet, it's okay if your nerves are a little rattled. Luckily, there's a lot of other cannabis options.
RELATED: The Dark Truth Behind The Recent Outbreak Of Vaping Related Illnesses