We've put together a list of tips for newcomers to empower you with the necessary knowledge to make an informed decision when buying CBD.
Perhaps you first heard about cannabidiol (CBD) from a friend, the news, or even an influencer on Instagram. CBD has become a hot new product in a booming industry for its ability to potentially relieve pain, inflammation, anxiety and more. What separates CBD from its counterpart THC is that CBD is non-psychoactive and will not get you "high".
Think you're ready to give CBD a shot and purchase some? This task in itself can be very confusing for shoppers. We've put together a list of tips for newcomers to empower you with the necessary knowledge to make an informed decision when buying CBD — and avoid being taken advantage of. Here is your beginner's guide to buying CBD.
Differentiating Hemp CBD or Cannabis CBD with THC
These two terms may seem interchangeable, but they represent very different things – especially when it comes to CBD products.
People cultivate industrial (a.k.a. agricultural) hemp around the world (and it's just become legal to grow in the US for the first time in many years) for numerous uses such as textiles, ropes, building materials, bio-fuel, food, and more.
Industrial hemp often grows to be over six feet tall, has few flowers (and they are usually quite small, when present), and contains virtually zero THC (the active alkaloid in cannabis that causes users to get 'high'), and only small amounts of CBD. Due to the lack of THC, abundant supply, and legality in many parts of the world, industrial hemp is the most common source for CBD products.
RELATED: 5 Of The Most Popular Ways To Take CBD
People most often cultivate cannabis for its high THC content, and these plants are usually much shorter and bushier, with an abundance of the prized flowers that contain most of the THC, terpenes (aroma molecules, like pinene), and other cannabinoids (such as CBG, CBN, CBC, and CBDv).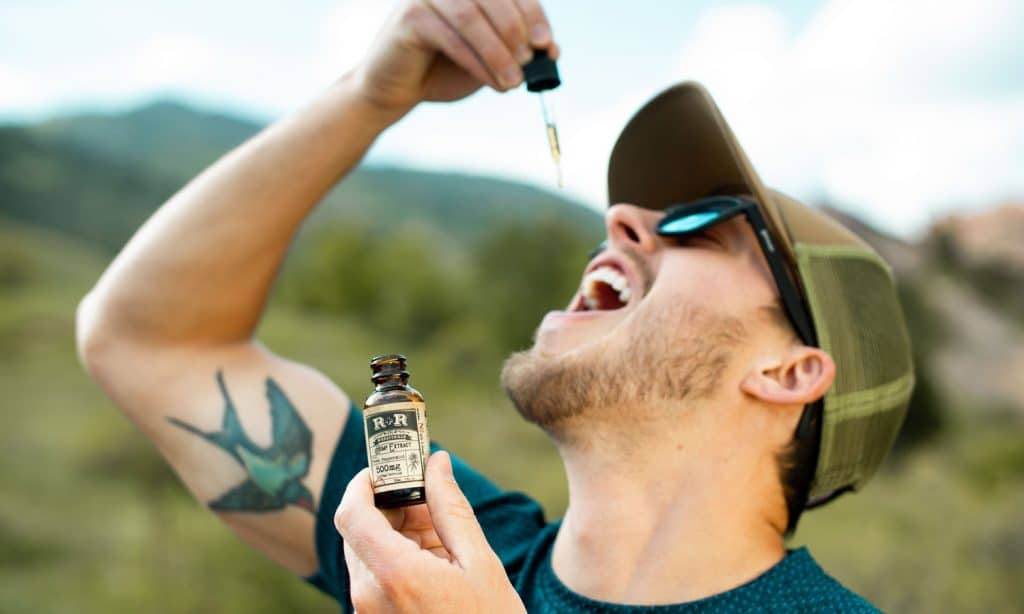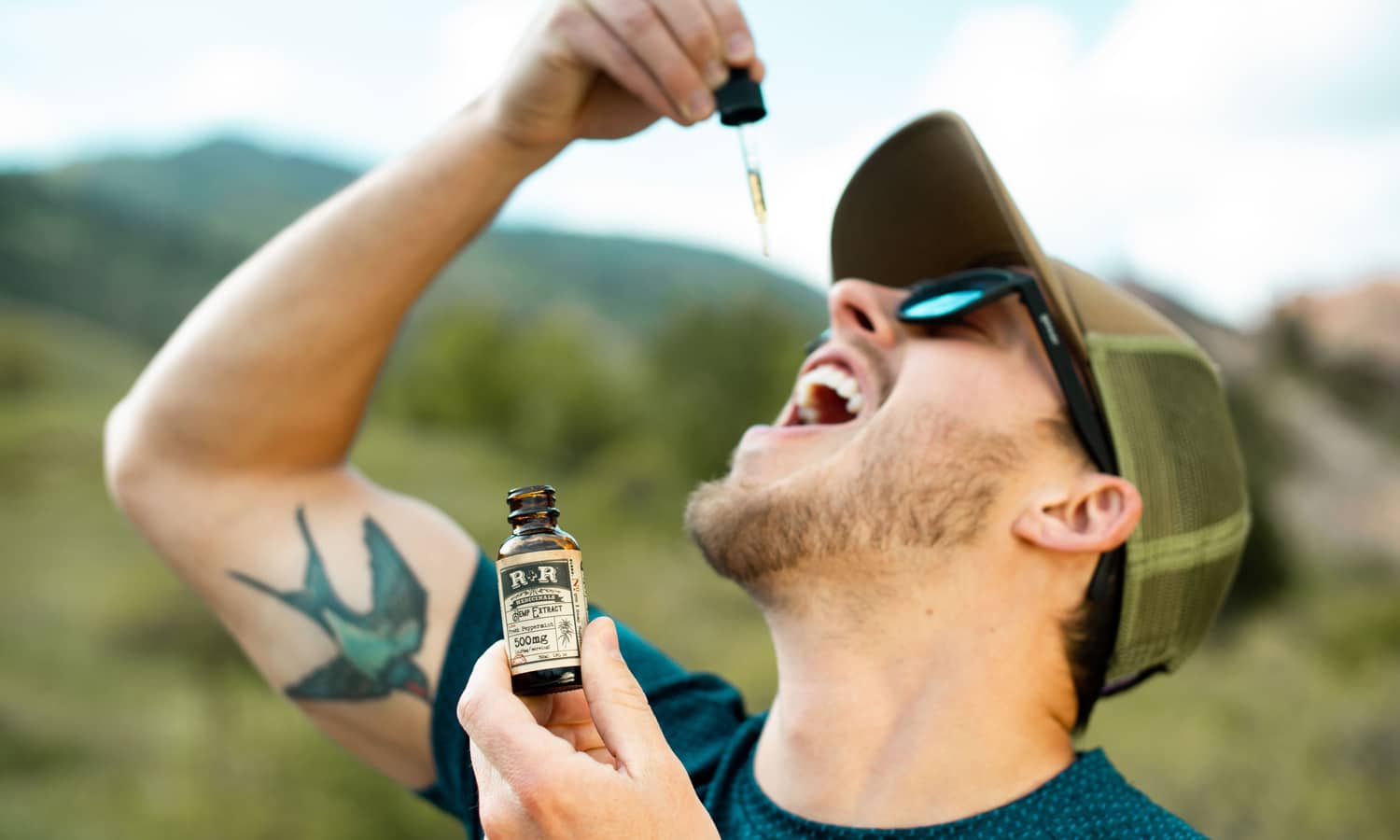 People have bred cannabis over many generations to favor strains that produce as much THC as possible – but that trend is changing in recent years. Many cultivars now exist (such as Charlotte's Web or Harle-Tsu) that have CBD as the dominant cannabinoid, but there remain measurable quantities of THC, making high-CBD cannabis a no-go for people who need to avoid THC entirely (for drug tests or similar reasons).
In summary, CBD products sourced from industrial hemp contain a smaller variety of cannabinoids, and little to no terpenes – yet are almost always safe for those needing CBD without the risk of failing a drug test. CBD products sourced from high-CBD cannabis contain abundant terpenes and a broad spectrum of cannabinoids (greatly enhancing their therapeutic potential) but are risky for people looking to avoid THC completely.
Buy Full-Spectrum CBD Over CBD Isolate
You'll often notice when shopping for CBD there's two options: CBD isolate or full-spectrum. When buying CBD, always look for a full-spectrum product over an isolate if at all possible. CBD isolate is just that – CBD and nothing else. CBD isolate has a very narrow dosage window that offers therapeutic benefits – and even then the benefits are limited.
Truly full-spectrum CBD products contain a blend of cannabinoids, like CBD, CBG, CBN, CBC. CBDv, THCv, and more. These lesser-known cannabinoids each have conditions for which they offer superior relief over their counterparts.
The magic of full-spectrum CBD lies in the 'entourage effect,' a term used to illustrate the fact that when ingesting a synergistic blend of more than one cannabinoid, 1 + 1 = 3. Think of it as either taking a Vitamin C pill or eating an orange. Mother nature has deep, mysterious intelligence that she conveys to the user in full-spectrum CBD products.
RELATED: 5 Ways To Incorporate Effective CBD Products Into Your Everyday Life
Be wary, though. Many companies advertise their products as full-spectrum when they are not. The only way to know for sure is to check the company's Certificates of Analysis (CoA). These are documents that verify a vendor has completed laboratory testing on their products and should give a breakdown of each cannabinoid present in their product – and in what amounts. Two to three (or more ideally more) cannabinoids and you've got yourself an authentic full-spectrum CBD product.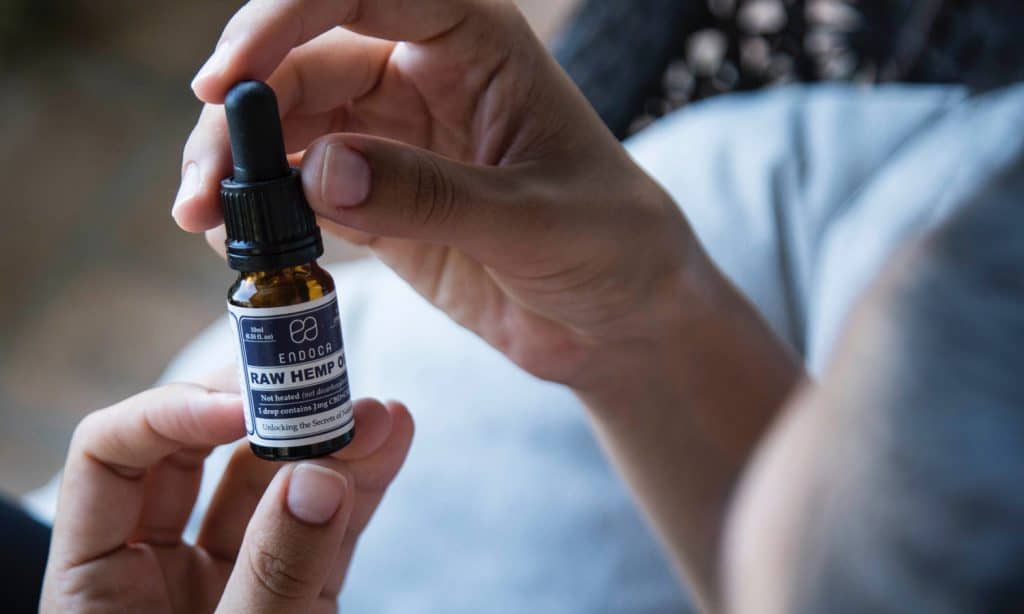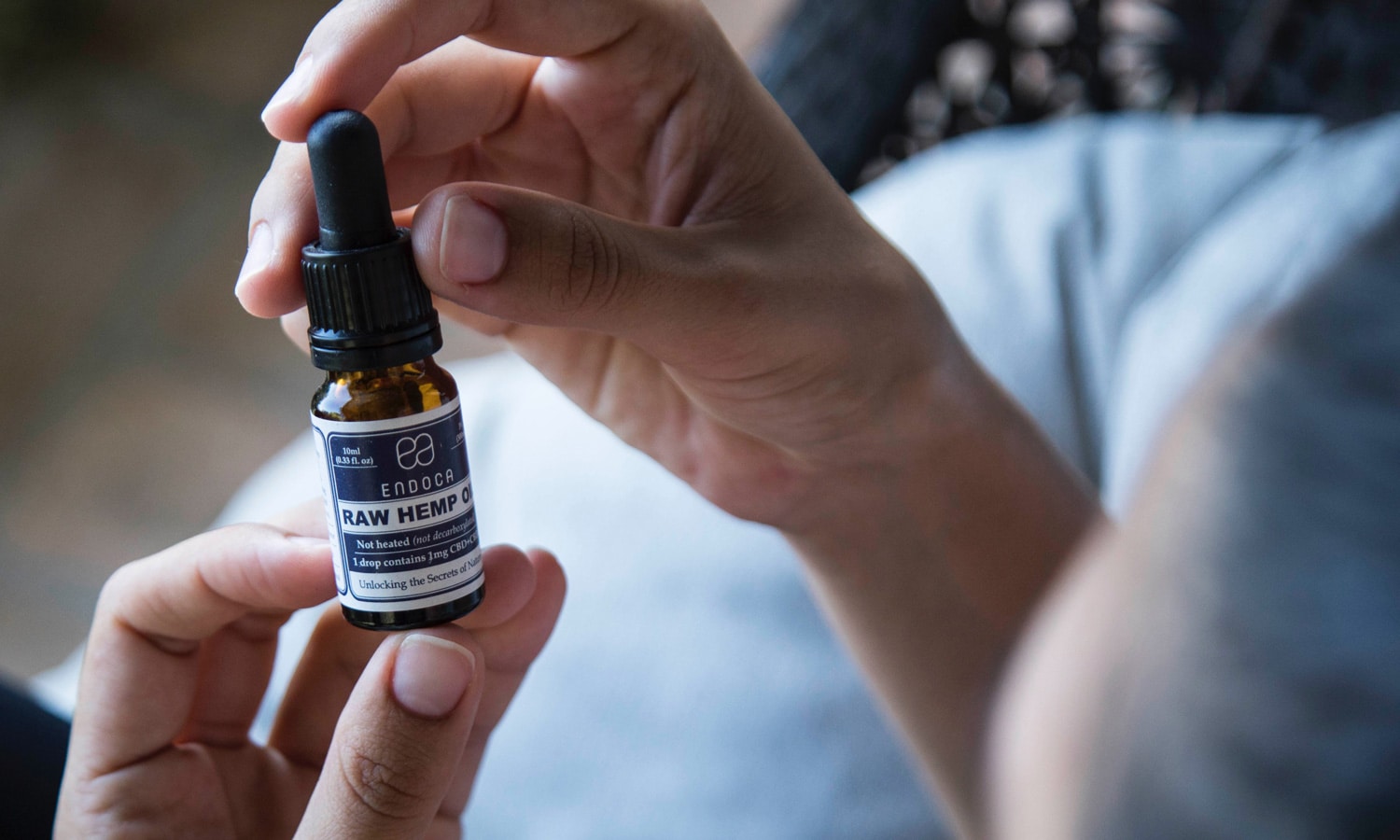 A bonus of CoA's is the ability to see if they've tested for common contaminants such as heavy metals, pesticides/herbicides, microbials (such as mold), and residual solvents. This part of the CoA is especially crucial to look for on products that either don't mention their plant sourcing, or state that their hemp comes from a toxic region such as China or India – and less of a concern when a vendor utilizes organic, US grown hemp or cannabis.
Determine the Route of Administration That's Best for You
CBD products come in all shapes and sizes, from gummies and tinctures to lotions and bath bombs. Assessing your reasons for wanting to use CBD is vital in picking the type of product that's best for you.
CBD products can be split into three main categories: edibles, inhalables, and topicals.
Inhalables (such as vape pens or concentrates, such as CBD wax) are most suited for those who need immediate relief throughout the day, such as with anxiety or breakthrough pain. Inhalable CBD enters the bloodstream immediately via the lungs, and beneficial effects last for about an hour.
Topicals (such as transdermal patches or CBD-infused body care products) work for a variety of situations. Transdermal patches are discreet, continuously deliver CBD into the bloodstream for over 24 hours and offer a 'set and forget' method of dosing. Body care products are good for the casual user who wants to add CBD to their daily self-care routine, or for those seeking relief with a variety of skin maladies.
Edibles are great for those seeking long-lasting and on-the-go relief. CBD-infused gummies, tinctures, and capsules can be taken on trips or to work without drawing attention to yourself. If you're sensitive to the taste of hemp oil or want to avoid sugary products, go with CBD capsules. Edible CBD generally takes between 30-60 minutes to begin working and offers relief for up to five or six hours.
Understand the Importance of Finding the Proper Dosage
While the research on proper dosages for various conditions remains in its infancy, there is still an abundance of information online giving recommendations for a wide variety of illnesses, whether it's Huntington's, IBS, multiple sclerosis, chronic pain, sleep disorders, anxiety, or high blood pressure.
RELATED: How To Spot Fake CBD
Many research papers exist for the sole purpose of finding the best dosage for each condition, so our recommendation to you is to type in the situation you wish to treat with CBD alongside a search term such as 'best dosage NCBI' (NCBI offers an extensive collection of published scientific research) and see what you can dig up.
More is not always better with CBD. For example, many users find a low dose of CBD to be stimulating, while a higher dose tends to be sedating.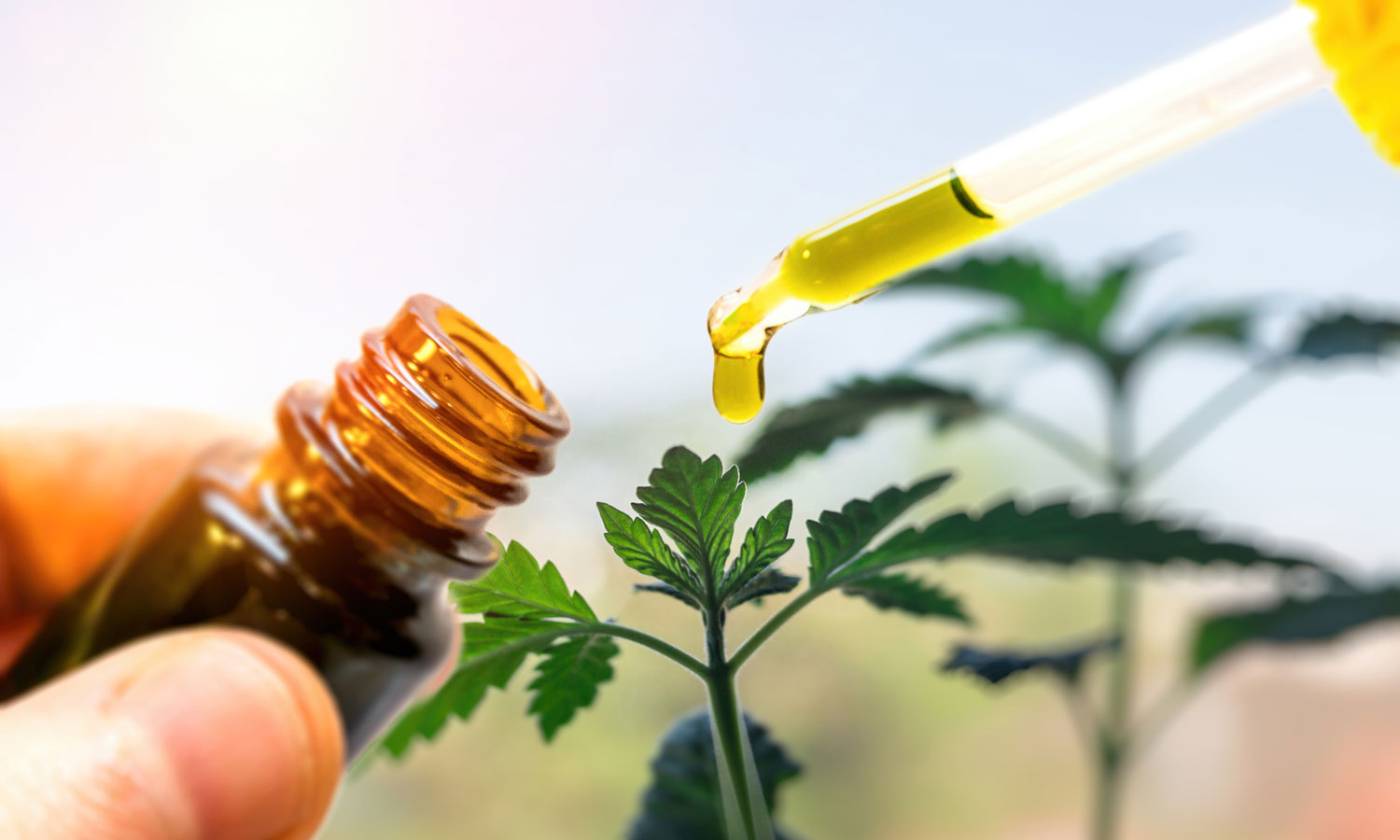 If you cannot find any relevant information, it's best to start low and slow. Many people new to CBD proceed cautiously by taking as little as one to three milligrams once or twice a day, but experts in the industry generally recommend a starting point of 25mg taken twice a day. Maintain this dosage for three weeks before increasing or decreasing, as CBD takes time to build up in the body, and a little patience will go a long way in helping you find your sweet spot.
Doing a little research on how much CBD you plan on taking will also help you decide which product to buy, as you may require something very potent – or perhaps not so much.
We wish you the best on your journey to buying your first CBD product, and as always consult with your healthcare provider before embarking on any natural products regimen!