Once recreational marijuana becomes legal in Illinois, Chicago authorities won't punish you for flying with weed.
Another day, another airport saying you can carry marijuana through their terminals. The Chicago police announced this week they won't punish travelers caught with personal amounts of marijuana in Chicago airports starting Jan. 1, 2020, when recreational cannabis officially becomes legal in the state.
That doesn't mean flying with marijuana is legal in Chicago. Transporting cannabis across state lines remains a federal offense, but the Transportation Security Administration doesn't decide whether or not to press charges. Instead they defer to local authorities on the matter.
"Our officers are not looking for cannabis as they go through their normal security [check]. But should they come across it, we are going to contact the Chicago Police Department to make a final determination on the disposition," TSA deputy federal security director Louis Traverz said at a news conference last week.
RELATED: What TSA Would Do If You Got Caught With Marijuana
If caught, law enforcement won't even demand that you dispose your cannabis in a trash receptacle, like you do if caught carrying a fifth of vodka. They will instead remind passengers that marijuana laws differ nationwide and internationally, explaining the possible repercussions if they choose to fly with cannabis on them. If they prefer to play it safe and throw their cannabis away, authorities will help them with that, too.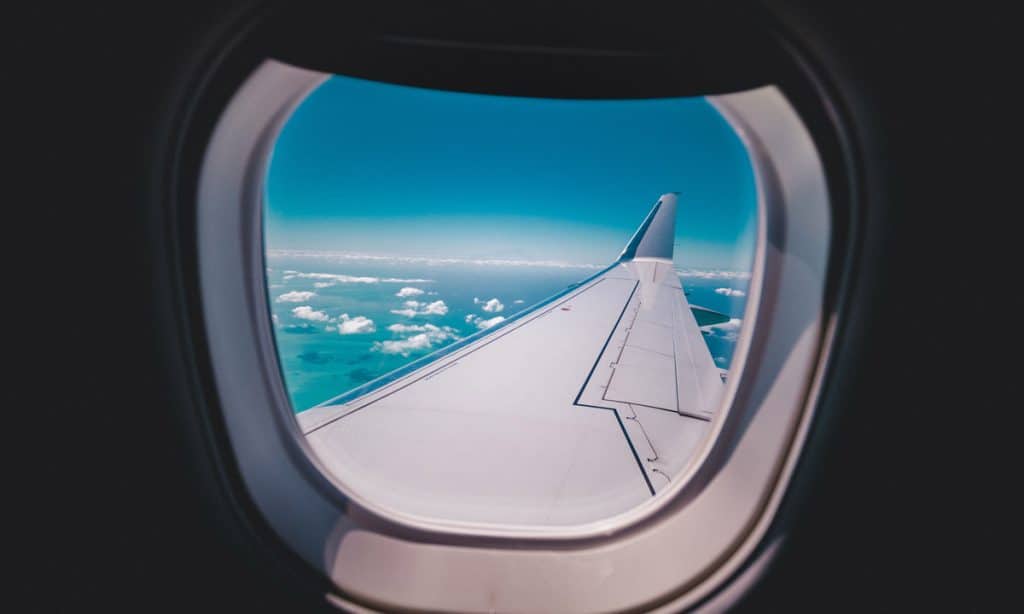 "If it is not a violation of the statute or ordinance, we would offer them a proper disposal of the cannabis if they wish, or they could continue on with their travels," Chicago police commander William Mullane told the Chicago Sun Times.
Mullane advised against flying with marijuana, referencing the aforementioned possible consequences. But if travelers are "within the guidelines of our current statute, starting Jan. 1, we can't enforce anything. If they're legal, they're legal."
RELATED: What You Should Know About Flying With CBD
Beginning Jan. 1, Illinois residents ages 21 and older can legally purchase and possess up to 30 grams of marijuana flower. In addition, they are allowed up to 500 mg of THC in cannabis-infused products and five grams of marijuana concentrates. Non-residents visiting the area are allowed to purchase and possess half those amounts.