A study found that pipes and bowls were the most often used method of toking; about half of smoke seshes are powered by pipes. Joints were a very close second.
Although cannabis has been consumed for millennia — usually in the form of inhaled smoke or edibles — today, there are a multitude of ways to get high. But are people embracing newer forms of marijuana consumption, such as dabbing, vaping, inhalers, or even cannabis-infused tampons? Insight from a few sources are showing that one particular form of marijuana ingestion continues to be the most popular.  
Firing up dried and cured flower buds and inhaling the smoke remains the most popular way to get high, according to scientific research and sales data. A study of marijuana usage among American adults conducted by the U.S. Center for Disease Control (CDC) and Emory University and published by the American Journal of Preventative Medicine, found that pipes and bowls were the most often used method of toking; about half of smoke seshes are powered by pipes.
RELATED: 7 Ways To Consume Cannabis You've Probably Never Heard Of
Joints were a very close second, at 49.2%, and bongs/water pipes and blunts were used about a fifth of the time. Vaporizers, while gaining a lot of attention recently, were only used in about 8% of sessions, although the study was conducted in 2014 and vaping may, in fact, be more popular now.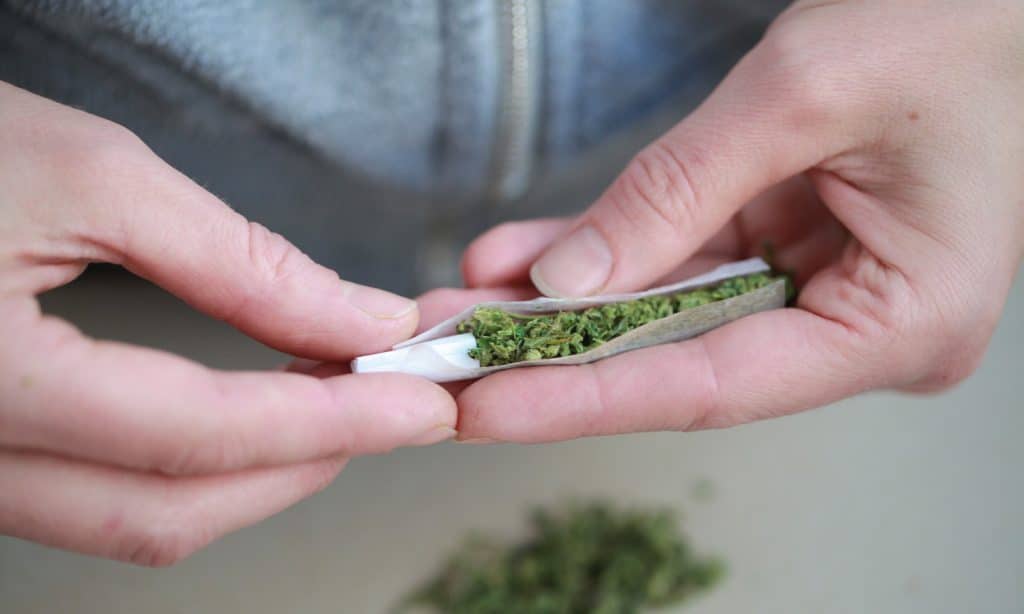 More recent sales data shows that while flower is king, vapes were the second most popular cannabis product in the first five months of 2019. BDS Analytics, a cannabis consulting firm that tracks marijuana sales, found that in January through May of this year, flowers outsold vapes by $275 million dollars. The top third product category, pre-rolled joints, adds credence to the notion that stoners are usually burning their weed to get high and not using electronic devices such as oil-based vaporizers quite as much.
RELATED: Marijuana Bongs Vs. Water Pipes: Which Produces A Smoother Smoke Sesh?
Both methods of measuring modes of marijuana consumption have inherent limitations. Sales data only includes legal purchases and does not measure data from the black market. Scientific research thus far has limited by the rapid pace of marijuana legalization and can not account for factors such as reluctance to admit engaging in an activity that is still illegal where they reside. Even with the limited insight, it is probably a safe bet to say puffing on burning buds remains the stoner go-to most of the time.