Jonathan Hay says it was cannabis that helped him cope with a brutal home invasion robbery on 4/20. Here's how he used the herb to help fuel his career after the attack.
Music publicist and cannabis advocate taps producer to tell harrowing tale. Jonathan Hay, a music publicist turned multi-Billboard-charting producer and cannabis advocate, is launching a new television documentary, "House Invasion."
The venture is a partnership with JT Barnett, who co-produced the original "Joe Exotic – The Tiger King," a series that would later give birth to the record-breaking Netflix NFLX 6.04% docu-series.
Barnett also serves on the management team for Joe Exotic, whose real name is Joseph Maldonado-Passage. Exotic is currently in Fort Worth FMC (Federal Medical Facility).
Hay is a record industry veteran known for his work with Whitney Houston, Michael Jackson, Death Row Records, and multiple artists signed to Eminem's Shady Records.
About The Show
"House Invasion" is a play on words. It focuses on a deeply disturbing event that leads to a new career in house music.
On April 20, 2017, Hay and his then 14-year-old daughter were attacked, pistol-whipped from behind, and forced into their home by gunmen.
For over two hours, they were assaulted and terrorized at gunpoint as the robbers ransacked the house looking for a safe.
RELATED: Study Shows Cannabis Temporarily Relieves PTSD Symptoms
With his child knocked to the ground, Hay was then bound and duct-taped while the masked criminals kept going in and out of the house, filling up their car with Hay's valuables like they were on a shopping spree. Three men have pleaded guilty to the violent robbery and kidnapping charges. Two of those men are serving their plea deals, while the third — his former neighbor — awaits sentencing.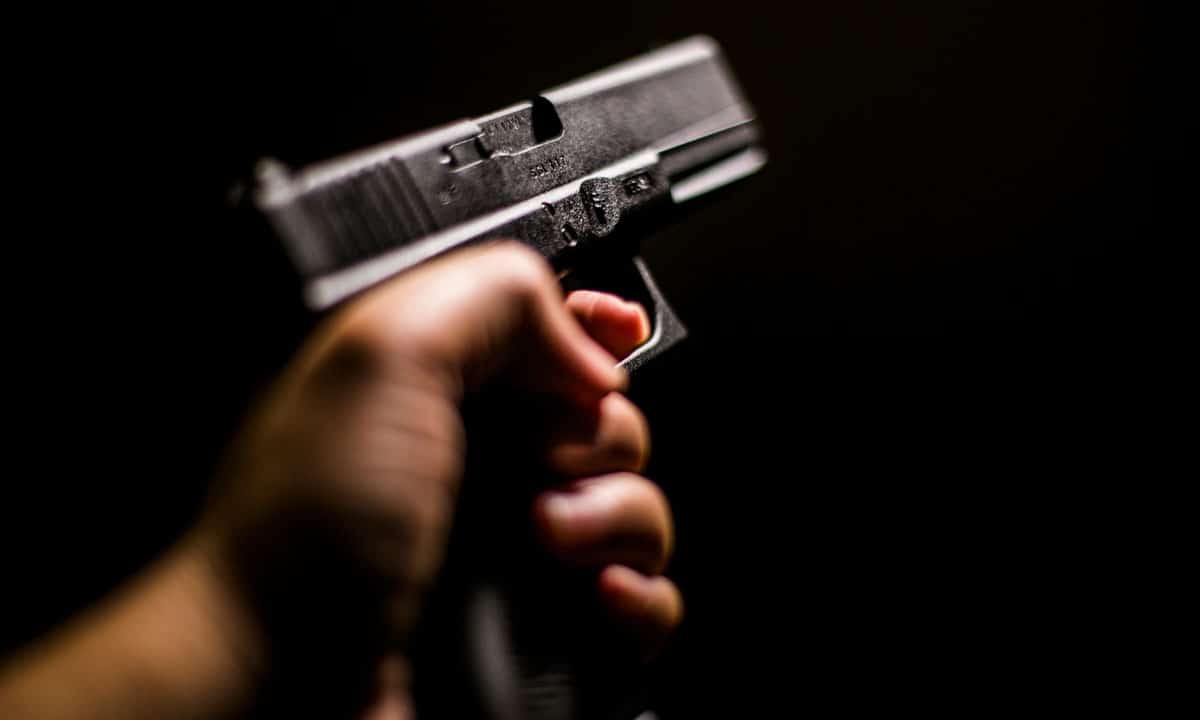 While Hay was bound to a chair, he began to reflect on his life. He was certain he was going to die with his daughter that night. His thoughts turned to the violent nature of content such as music, film, and books that he had promoted for over a decade.
Luckily, both Hay and his daughter made it out alive that night. Hay threw himself into work, desperately trying to escape the severe trauma.
It was cannabis that helped him cope, he says.
"It's still pretty surreal to me that this attack happened on April 20 of all days," Hay tells Benzinga. "The term '420' has a more significant meaning to me as it represents empowerment and freedom. I'm excited about working with JT Barnett on this documentary with most of the filming taking place in Louisville, New York, Los Angeles and London."
Creating Positivity 
Aided by the good herb and a renewed take on life, Hay started creating positive content that made an immediate impact in the jazz genre. He scored two songs that hit the No. 1 spot on Billboard's Contemporary Jazz charts, back-to-back, and produced an album where he reimagined Eric B. and Rakim's "Follow the Leader" as jazz.
"Follow the Leader" remained on the Billboard charts for 11 weeks straight, after putting an end to the 38-week reign of Michael Bublé's "Love."
RELATED: The Link Between Marijuana And Creativity: Is It A Thing?
This led to a distribution deal with label Fat Beats, a collaborative project with Eric B. & Rakim themselves, and the creation of R.U.S.H Music, a new house and techno label co-founded with producer Sarah Rush.
Also from this new collaboration, House Invasion was born.
"It starts on the night of 4/20, then goes through the last three years of my life, leading up to my recent discovery of house music," Hay says. "The show's footage includes interviews, case files, reenactments, and more."
Rush considers "the opportunity to tell Jonathan's story and how he managed to turn his life around" a blessing.
"Working with the insanely talented JT Barnett adds to the magic, we couldn't have been given anyone finer to direct a project that means so much to Jonathan and myself," she said. "We are both honored and thrilled to deliver what is set to be a spell-binding tale of gut-wrenching pain, a beautiful and organic transformation and a phenomenal future."
This article was originally published on Benzinga.