Also known as meteorites, moon rocks are potent cannabis buds "moon rock weed" that have been coated in concentrates and then rolled in kief, making for a powerfully strong session.
Upon hearing about a cannabis product called moon rocks, one can imagine some pretty alarming realities, but this is just another super potent specialty product that has been around for awhile in some states. We don't have easy access across the land, so on a recent trip to the typically abundant markets of California, tracking down the elusive rocks was harder than anticipated.
Moon rocks are potent cannabis buds (moon rock weed) that have been coated in concentrates and then rolled in kief, making for a powerfully strong session. Though this may sound wild and new, it's truly no different than an artisan pre-roll with the same three components. These nuggets are sometimes known as meteorites, and occasionally you'll see single color kiefs giving them purple or golden glow.
RELATED: I Went To A Dab Bar For The First Time And This Is What Happened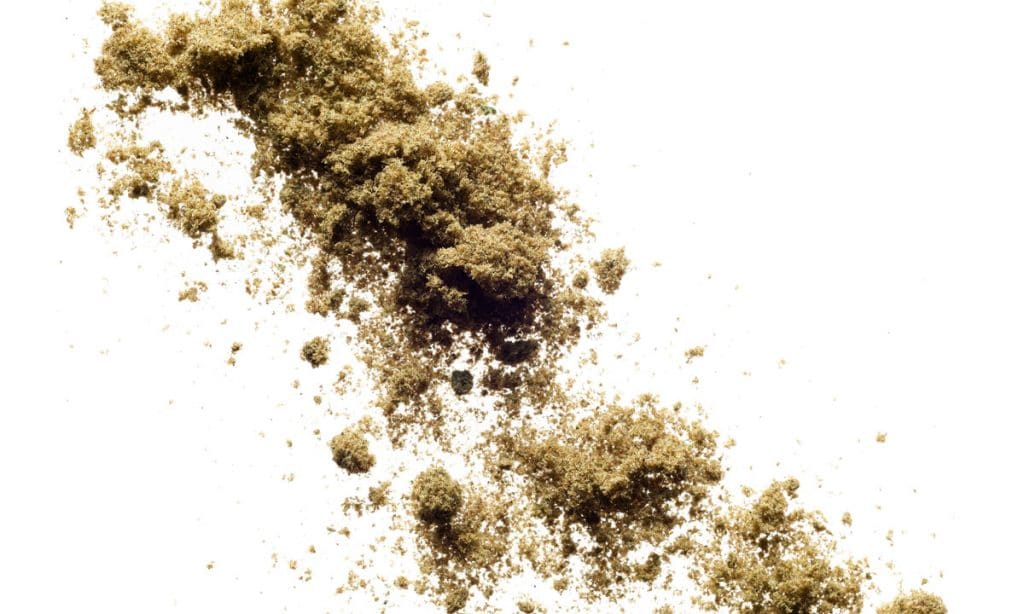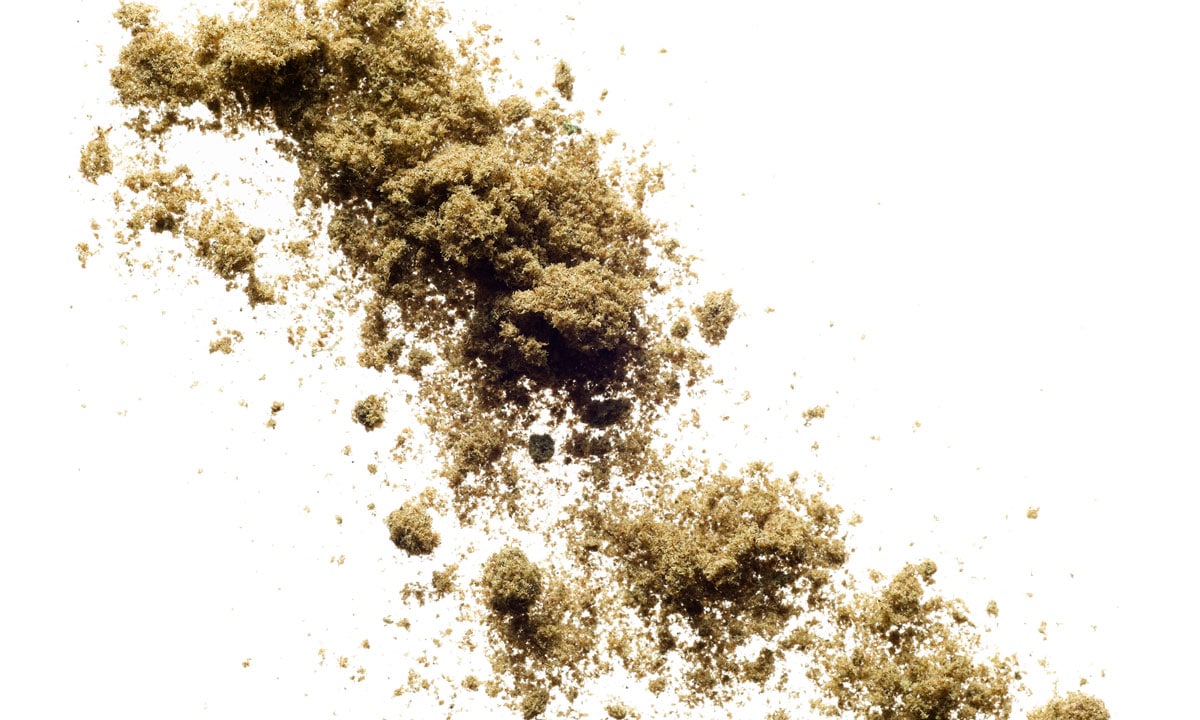 What makes these delights so special is their appearance and high cannabinoid content. When you take a peek, the sparkle of crystalline kief and the flower's own trichrome carpet meld together. You can spot tiny glimmers of oil occasionally visible in between the buds. They look like Frankenweed, but in the best way — even experienced smokers find them exciting.
Where an eighth of 25.7 percent cannabis can contain 850mg of THC, tossing roughly 1000 mg of concentrates right on top of them takes it to the next universe. This means you can get to some strength stratospheres and should be careful when partaking of these babies. Try using a tabletop vape for full flavor and minimal harshness, or going for the gusto by rolling up a gram or so; both ways will be surprisingly potent compared to even high THC flower.
So, how to smoke a moon rock? Rolling with the moon rock is also a slick way to make your own "cannagar" (cannabis cigar) if you procure some hemp wraps; mondo blunts like this are often fully lined with oils and rich kiefy flower for a premium taste and a whole lot of doses. You could probably bust down 20 other eager smokers with two grams or so.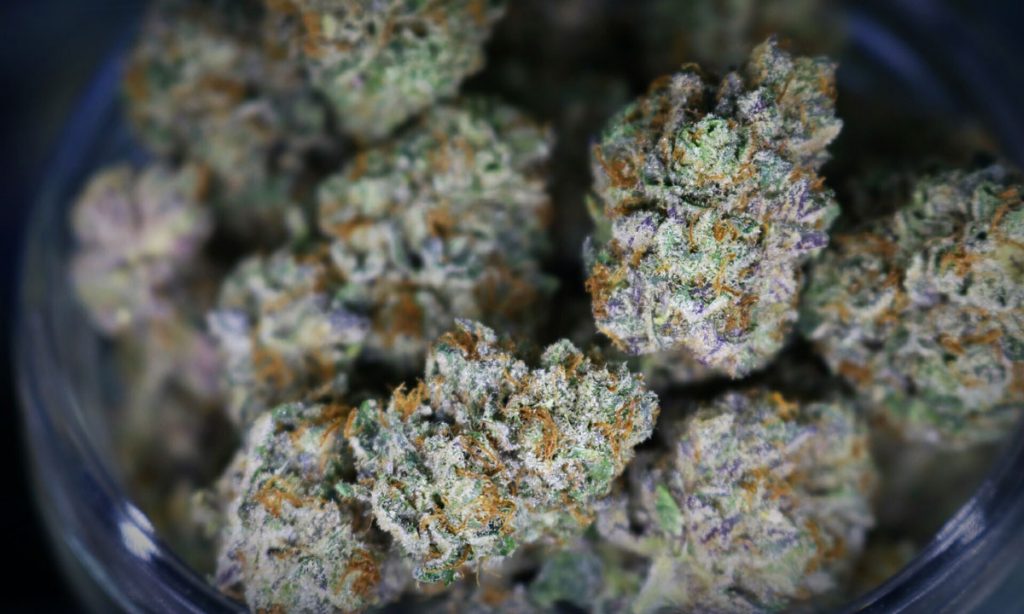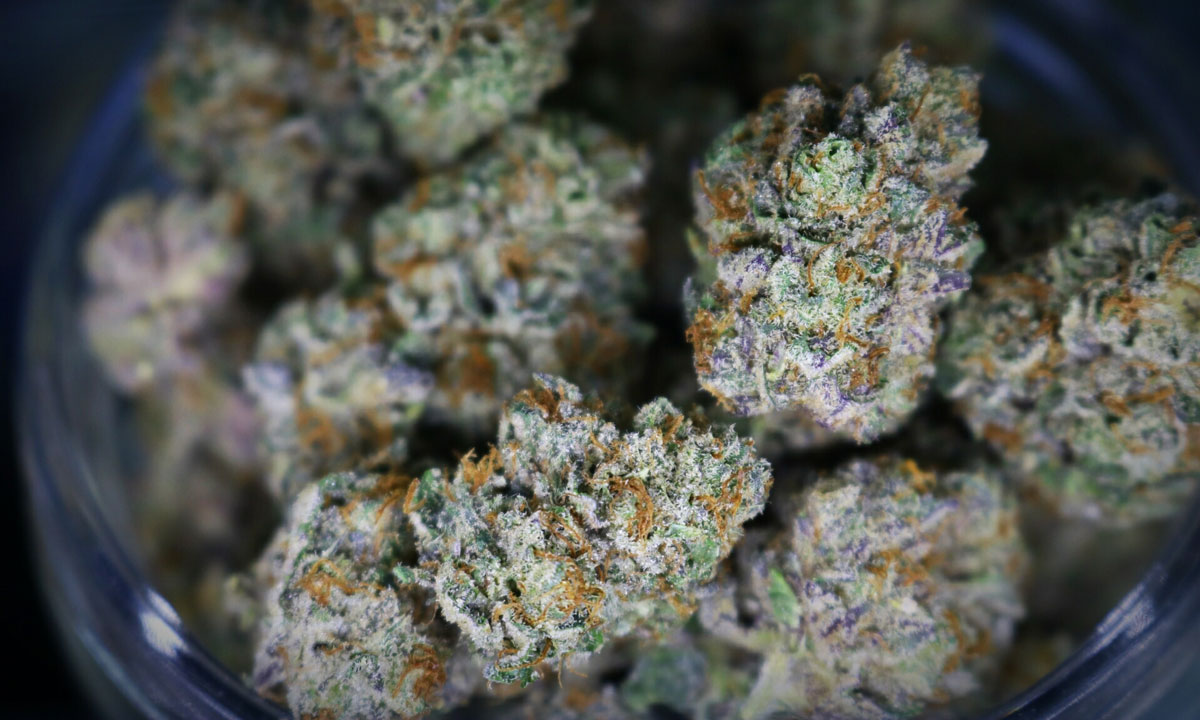 When it came time to try for myself, I twisted up one gram of nuggets made out of Pineapple OG coated in Do-si-dos concentrate and Super Sour Diesel kief that a friend had made for a really interesting cultivar blending experience. It was tastier than I could have imagined, thanks to the piney Do-si-dos that made everything else meld together in a way East Coasters don't often come across. Flavor seems to be the chief benefit of these party pleasers, and the various components give you as much terpene taste as a dab if you have super clean product.
RELATED: What Is Kief And How Can Marijuana Patients Use It?
That beautiful joint kept me baked for seemingly forever, perfect for a long haul flight or a sesh with friends. As a seasoned smoker, the potency was quite surprising, and I wouldn't recommend anyone who is new to cannabis reach for something quite so intense until they've been at it for a few years or are trying to quash serious pain.
The challenge with moon rocks these days is finding them, since California updated its cannabis regs, again. Lab testing requirements have put many smaller operations who used to make moon rocks out of business, and specialty products of this nature are often made by smaller brands, at least for the time being. You can consult the internet to make your own as some Californians do, which works great if you've been saving your kief.
It's easier to source these items in a legal state, like Washington, where the regulations have been in a much longer stasis, allowing specialty products like moon rocks, cannagars, and herbal artisan joints to flourish and spread in popularity like they're going to do no matter who makes the profits.
Photo bu Maria Penaloza