Once again, Congress is working to pass SAFER Banking, a much needed boost to the cannabis industry.  Not only would SAFER Banking provide secure ways to move legal money, it would bring them deeper into the mainstream economy like alcohol and tobacco. Being less prone to dramatics, it is important the Senate talks about Safe Banking and pushes it through.
While this is the third attempt, it has garnered key allies like Senator Patty Murray, who is the 3rd in line for the presidency and has chaired the powerful Appropriations committee.  She known for speaking softly and carrying big influence.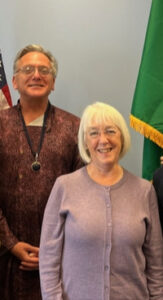 "It makes absolutely no sense that legal cannabis businesses in states like Washington are forced to operate entirely in cash—and it's dangerous to their employees, their businesses, and our neighborhoods," said Senator Murray. "I've introduced bipartisan legislation that would bring legal cannabis businesses into the formal banking system, where they belong—making our communities safer and providing much-needed relief to these small businesses and their customers. Let's make this the Congress where we finally pass this legislation into law—and let's get it done as soon as possible."
In speaking with her team and this media outlet, she reasserted her position of support and reasoning.  She states the bill is bipartisan, which is critical to its passing. Senator Murray is joined by Senator Chuck Schumer, the Democratic Majority Leader in the U.S. Senate who has voiced his own support of the bill.
RELATED: Consumers show industry potential in 4/20 marijuana sales
Along with Senator Murray, U.S. Senators Jeff Merkley (D-OR), Steve Daines (R-MT), and U.S. Representatives Dave Joyce (R-OH-14) and Earl Blumenauer (D-OR-03) introduced the bipartisan, bicameral Secure and Fair Enforcement (SAFER) Banking Act of 2023. The bill would ensure that legal cannabis businesses would have access to critical banking and financial services.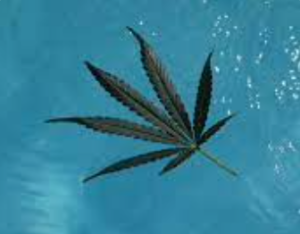 The SAFER Banking Act of 2023 would prevent federal banking regulators from:
Prohibiting, penalizing or discouraging a bank from providing financial services to a legitimate state-sanctioned and regulated cannabis business, or an associated business (such as a lawyer or landlord providing services to a legal cannabis business);
Terminating or limiting a bank's federal deposit insurance primarily because the bank is providing services to a state-sanctioned cannabis business or associated business;
Recommending or incentivizing a bank to halt or downgrade providing any kind of banking services to these businesses; or
Taking any action on a loan to an owner or operator of a cannabis-related business.
RELATED: Science Says Medical Marijuana Improves Quality Of Life
The cannabis industry has been bedeviled by a surplus of flower, over taxation along with the same trouble of the mainstream industry such as finding staff. The SAFER Banking act would be a blessing for both the industry and the states who are driving strong revenue from legal sales.