Investments in the marijuana industry are quickly surging, with more than $9 billion poured into the industry this year alone, up from roughly $5.5 billion invested over the same period last year.
The marijuana business is booming, with industry size estimates placing the U.S. legal market currently above $12 billion, and projections pointing toward sales in excess of $60 billion in just five years. Investments are also surging, and fast, with more than $9 billion poured into the industry this year alone, up from roughly $5.5 billion invested over the same period last year.
As the business advances, investors are seeing more and more stocks listed in major and smaller stock exchanges, from the Canadian Securities Exchange and the OTC Markets — a junior exchange in the U.S. — to the NYSE and the Nasdaq. Along with the proliferation of publicly traded companies, we're seeing cannabis-focused ETFs multiply as well.
So, what's an ETF?
An ETF, or exchange traded fund, is like a mutual fund, in the sense that they take money from a lot of people and then invests it into a diversified portfolio of companies. However, unlike a mutual fund, an ETF lists its shares in public markets. This means you can go buy shares in an ETF and virtually own equity in many different companies without the need to hand pick each one, or allocate a lot of money to any particular one.
While some, like the famed SPDR S&P 500 ETF (or SPY for short), invest in a wide array of companies, others are much more focused. This is the case of cannabis ETFs.
The following are the largest in the US right now:
• The Horizons Marijuana Life Sciences Index ETF (OTC: HMLSF) (TSE:HMMJ)
• The ETFMG Alternative Harvest ETF (NYSE:MJ)
• The AdvisorShares Pure Cannabis ETF (NYSE: YOLO)
• The Cannabis ETF (NYSE:THCX)
• The Amplify Seymour Cannabis ETF (NYSE:CNBS)
• The SPDR S&P 500 ETF Trust (NYSE: SPY)
So, by buying shares from any of these ETFs, you can hold stock from different cannabis companies, operating in different sub-segments of the industry, from cultivation and retail to software.
Beyond the usual benefits of diversification provided by most ETFs – not putting all of your eggs in one basket, cannabis ETFs offer an additional benefit: someone else will pick the companies for you in an industry that's highly segmented, fragmented, and still nascent – meaning many of the companies that are currently trading might not make it through this initial period of the market.
RELATED: Here's Why You Need To Be Careful If You're Investing In…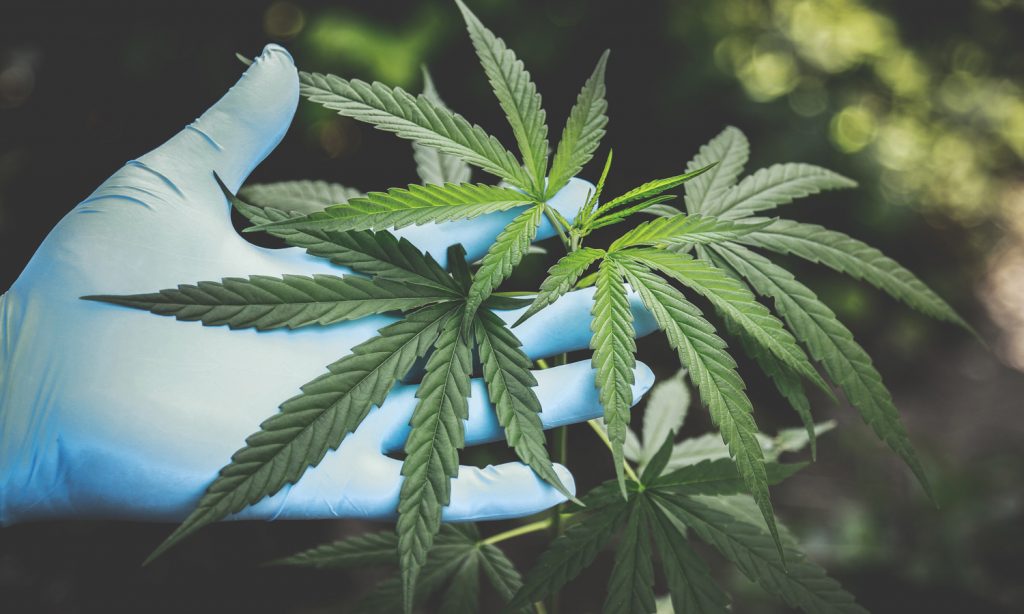 The OTC Issue
Despite the promising figures and potential, the number of cannabis companies trading on major exchanges like the NYSE and Nasdaq remains relatively small.
Cannabis is still illegal on a federal level in the U.S.
This means most U.S. companies can't list in these top stock exchanges just yet; only federally legal businesses from Canada and other countries like the U.K., along with a few select U.S. based cannabis-adjacent businesses that don't touch the plant directly, can afford this luxury.
RELATED: A Simple Guide To Making An Investment In Marijuana Stocks
Thus, most U.S.-based companies, no matter how big they become, are still obliged to list on the Canadian stock market or opt for Over-the-Counter, junior exchanges in the U.S.
This certainly presents a challenge for U.S. investors seeking to place their money in cannabis stocks, as they will often have to opt between investing in a foreign exchange they might not be particularly familiar with, or placing their confidence in OTC-listed companies, knowing this exchange has much lower disclosure requirements than its senior counterparts – the NYSE and Nasdaq.
And, even NYSE and Nasdaq traded cannabis stocks have been experiencing high volatility recently.
So, how does one go about investing in cannabis stocks?
Well, for starters, don't be deterred by these hurdles. There's a "green rush" going on and you can capitalize on it, should you be able pick the right companies, trading at reasonable valuations.
So, the first step is due diligence. A lot of it.
RELATED: Should Investors Buy Marijuana Stocks?
Know the market and get familiarized with the companies. Analyze a company not from press releases but from SEC filings, which provide a more complete understanding of a company's fundamentals.
You might be asking, "Who has the time for that?"
Fair question.
Two options might be good for beginners or non-professional investors without massive amounts of excess time in their hands. The first, we've already looked into: ETFs.
The other option is that presented by investment advisory services or firms. A quick internet search will reveal the most recognized ones, but feel free to contact the author of this article should you have any questions about a particular advisors' legitimacy and track record.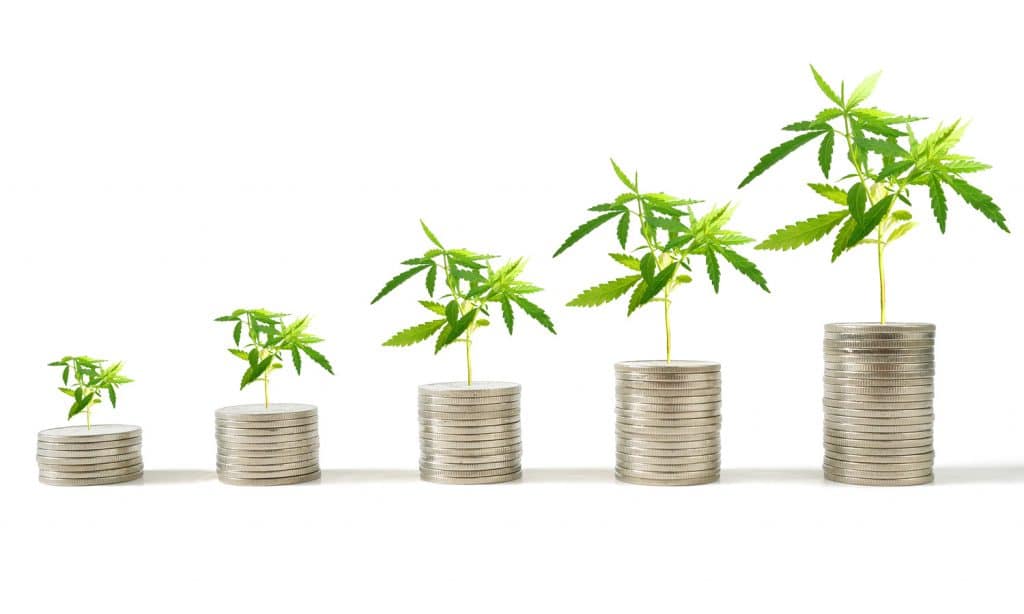 How To Invest In Cannabis Without Professional Help
If you decide to go at it on your own, though, here are a few steps you should follow:
First off, do your research. Beyond news stories and regulatory filings, you can assess the general sentiment towards a stock on Twitter, StockTwits, or Reddit.
Next up, decide the amount you want to invest. Always go for the famous "only invest what you can afford to lose."
Once you've made your picks, select a brokerage service and make sure they allow trading cannabis stocks. Many don't. Finally, establish a timeline for your investment and set targets for when to sell a stock, either to reap profits or avoid a heavy loss.
That's about it. Welcome to the fascinating world of cannabis investing!