A new study found that physical and health problems weren't significant factors in whether young adults gained access to medical marijuana.
A new study suggests young adults who apply for state medical marijuana cards are already heavy cannabis users, and could be misusing the program. These same young adults are also registering for medical marijuana access more than those with physical or mental conditions these programs are designed to benefit.
This study, which was published in the Journal of Studies on Alcohol and Drugs, openly challenged the current configuration of medical marijuana programs in the United States.
"It seems that more frequent use of marijuana, and not the physical and mental health problems that one ostensibly seeks a medical marijuana card to address, is what drives acquisition of a medical marijuana card," lead author Eric R. Pedersen, from the RAND Corporation in Santa Monica, California, said in a statement.
RELATED: Vaping Could Be Worse For Your Heart Than Smoking Cigarettes
The study narrowed its focus specifically to 264 people in California between the ages of 18 to 20. These participants were followed from middle school through adolescence, though the study concentrated its data from 2015 to 2017. This time frame was when medical marijuana was legal and accessible in the state, but before recreational marijuana sales began in January 1, 2018.
None of the participants had a medical marijuana card at the beginning of the study, but they had used marijuana at least once in the past month. At the onset and one year later, those in the study answered questions about their marijuana use, whether they had symptoms of depression and anxiety, and physical health issues. Researchers found that at the one year follow-up, 19% of participants had applied for and received a medical marijuana card. Men were 2.91 times more likely than women to have obtained a medical marijuana card.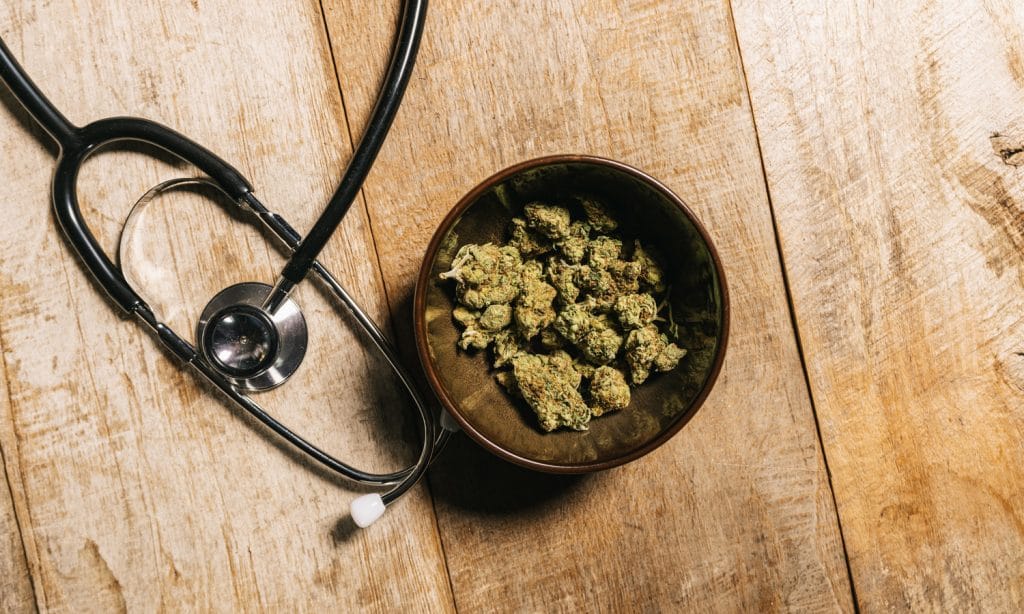 Each additional day of marijuana use participants reported at the beginning of the study increased their odds of getting a medical marijuana card by 7%. The study's authors found that, after controlling for confounding variables, physical and health problems weren't significant factors in whether those in the study gained access to medical marijuana.
RELATED: Science Still Confused Over Whether Marijuana Can Tame Opioid Epidemic
According to the study's authors, policymakers should "design medical marijuana programs in their states that allow card acquisition only for people with mental and physical health problems that have documented evidence of medicinal benefit."
"Making medical marijuana cards easy to obtain for vaguely defined mental or physical health conditions that are not supported by any research evidence has potential for those who use more heavily to claim need for a medical marijuana card solely to have easier access," Pederson said in a statement.