Many companies have surfaced, claiming to be the 'White Claw of Cannabis,' but have any of them succeeded yet?
If you haven't noticed, White Claw has taken over America's drinking scene. Some consider the spiked seltzer as a healthier alternative to regular cocktails, while others simply enjoy the taste. But one thing's for sure: White Claw has developed an allegiance we haven't seen in some time. Fans wear the brand's logo on skirts and shirts and gladly post pictures online with the drink in hand. An entire economy of memes — social media's richest currency — has cropped up around White Claw culture.
Suffice to say, competitors have noticed. Nowhere is this more demonstrative than in the cannabis scene, as corporations and small businesses alike have rushed to develop marijuana's version of White Claw. According to analytics shared with The Fresh Toast by Headset, which tracks cannabis sale data, beverages haven't caught fire in the cannabis industry quite yet.
Marijuana beverage sales account for about 1% of all cannabis product sales in Washington, Colorado, California, and Nevada combined. Edibles, meanwhile, hover between 11-13% of all cannabis sales. Amidst the country's vaping crisis, however, we've already seen changes in consumer behavior. Flower, pre-rolls, and edibles have all been on the rise in response to customers shying away from concentrates and vaporizer products.
RELATED: I Used A Decarboxylator To Make Weed Beer And It Was Amazing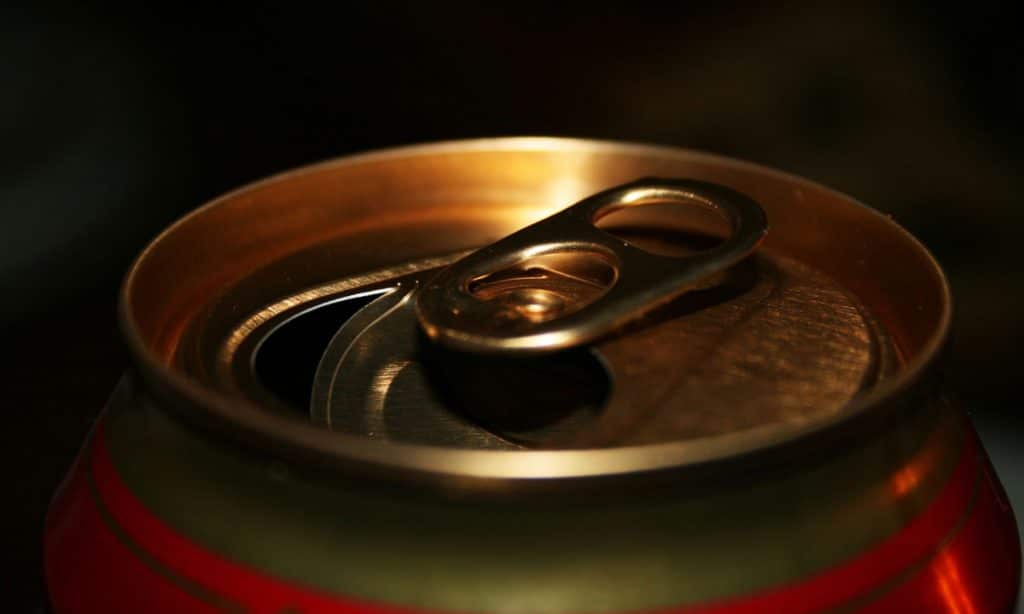 Could beverages slide in as a healthy wellness alternative, much like White Claw did? Various companies sure hope so. Count Cannabiniers among them, which recently launched Creative Waters, a line of cannabinoid-infused sparkling waters. Some products include CBD only, while others are infused with THC:CBD ratios for microdosing purposes. Even the way the company discusses their product is straight from the White Claw playbook.
"Creative Waters expands our portfolio of revolutionary smoke-free wellness products for those consumers looking for a safe, easy on-ramp into cannabis consumption," Maikel van de Mortel, EVP of Marketing for Cannabiniers's parent company, said in a statement.
Then you have a brand like Recess, a hyped New York-City based entrant given kudos by legitimate food publications like Bon Appetit. Check out the company's tag line: "We canned a feeling." First of all, that's literally impossible. Even if it were, it'd probably be unhealthy to bottle feelings inside aluminum cans. Then again, consider White Claw's slogan: "Claw is law." It's equally nonsensical! But both phrases play to digital audiences, where nonsensical one-liners can quickly gain traction and transform into memes.
https://twitter.com/Things4WhitePpl/status/1151397850636419072
Several other companies like this exist. Sprig, which began as California's first microdosing THC-infused beverage sold in medical dispensaries, has also launched a line CBD-infused sodas. (Quick tip: Go Zero Sugar; the sodas with sugars choke your taste buds with their sweetness.) Mountjoy Sparkling, DRAM Dose, and Queen City Hemp are other brands gaining traction in the CBD beverage scene.
RELATED: How Rock Climbers Can Use Marijuana In Recovery And Training
Not that you'd necessarily know to tell any of these brands apart. All of them borrow a similar aesthetic to LaCroix and White Claw—simple and sleek, with a touch of winking goofball. None have completely broken through with the impact of the brands they reference, though. One thing's for certain, though: Companies will keep trying until someone succeeds as the White Claw of Cannabis.