Following reports of the vaping crisis, vaporizer  sales have dropped in established and new markets alike. Now what?
Arcview Market Research in partnership with BDS Analytics released a report earlier this year on the trends of the cannabis industry. The hottest category in cannabis, the report declared, was concentrates, which had risen from 10% of the marijuana market in 2014 to 27% in 2019. As the report noted, "there is clearly a growing consumer preference for vaping versus smoking that is also happening with tobacco consumption, and the concentrates revolution will affect every aspect of the legal cannabis business."
Vaping and concentrates remain the talk of the industry, just not in the manner the analytics firm intended. A vaping illness crisis has consumed the country, with Centers for Disease Control and Prevention putting their latest tally of confirmed and probable cases at 530. A CDC official told Congress this week she believes "hundreds more" will follow, the Associated Press reported. While the health organization identified vitamin E acetate—used to thin marijuana and nicotine concentrates—as a possible culprit behind the illnesses, the investigation is far from over.
RELATED: How To Tell If Your Vape Pen May Be Harmful
Understandably, this has popped a balloon in the once ballyhooed concentrates market in legal states. Headset Analytics, which tracks cannabis sales, reported that vaporizers made up almost a quarter of all marijuana sales (23.8%) prior to the crisis. Established markets like Colorado and Washington have already seen those figures drop, as Headset told The Fresh Toast the share of vaporizer sales have decreased between 2-4% when adjusting for previous year's market behavior.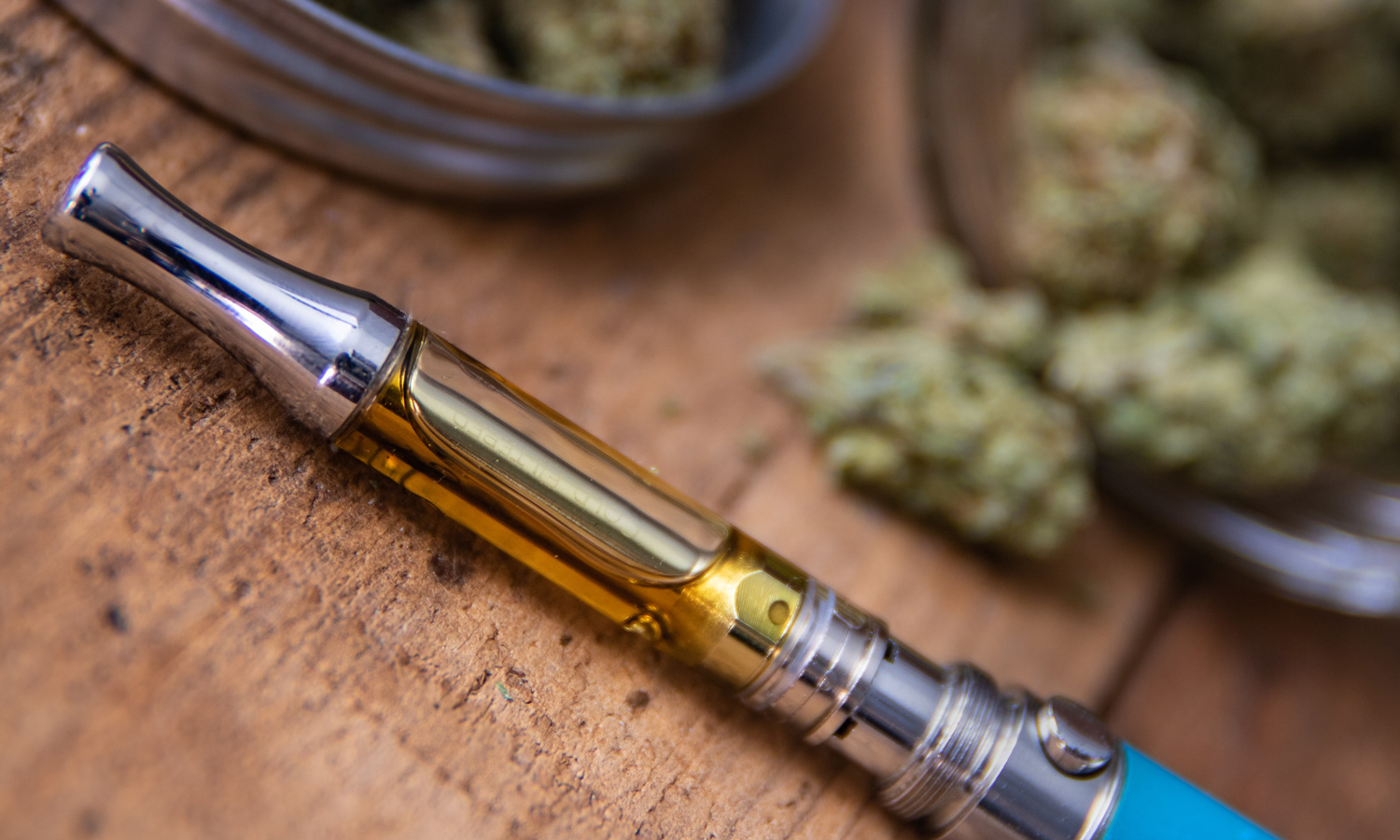 According to New Frontier data, which gathers intelligence for the cannabis industry, those numbers are even worse in newer markets. Vape shares of sales are down 65% in New Mexico, 62% in Oregon, 37% in Massachusetts, and 33% in Nevada when compared to preceding 3-month averages. In response, both New Frontier and Headset's analytics found consumers drifting toward purchasing more cannabis flower, pre-rolls, and tinctures.
Even long-time players in the cannabis space feel similar. Ian Eisenberg owns and operates Uncle Ike's dispensary chain in Seattle. The business, which added a "Vapegate" tab to its website in response to consumer confusion, tested its vaporizer products for vitamin E acetate in response to the public health crisis. The results came back clean, but Eisenberg says if he were shopping at a dispensary beside his own, he'd stay away from vapes.
RELATED: Does Overregulation Drive Black Market Marijuana?
"If I was going to another store, I probably would buy flower over a vape right now," Eisenberg told The Fresh Toast. "I know it's not rational and I know it's not logical—as the chances of anything happening is so low—but it's just human nature."
What long-term impact this will hold on the concentrates market remains to be seen. The outcome of the CDC's investigation will impact the cannabis industry for years to come. The black market appears responsible for the majority of THC-related cases, as most have reported. But if unregulated products are the main cause behind the outbreak of the illness, New Frontier believe it will "likely fuel calls for legalization, standardization, and quality controls to minimize risks."