One less item on the market means fewer choices for Americans who rely on the medicine to power-through often painful and debilitating migraines. 
GlaxoSmithKline announced earlier this week that it has temporarily halted production of Excedrin Migraine and Excedrin Extra Strength, two of its most popular drugs to treat migraines and headaches.
Citing a precautionary measure with "inconsistencies in how we transfer and weigh ingredients," the pharmaceutical giant explained that while it was a nation-wide issue, the drug should be available again in the future. 
While GlaxoSmithKline does not believe there is a risk to the general public, one less item on the market means fewer choices for Americans who rely on the medicine to power-through often painful and debilitating migraines. 
Understanding the impact of migraines

According to the Migraine Research Foundation, as the third most prevalent illness in the world, migraines affect 1 in 4 U.S. households. Most common between the ages of 18 and 44, migraine sufferers affect 18% of American women, 6% of men and 10% of children. Many sufferers cite a diminished quality of life, and anxiety as to when their next migraine may occur. 
RELATED: The Science Behind Marijuana And Migraines
A 2019 study quoted in Neurology Advisor found that patients who experienced migraines had a significantly reduced visual quality of life. Those in the study who had chronic migraines had visual quality scores that were comparable to patients with Multiple Sclerosis. 
Barriers starting to break down
With marijuana recognized as a Schedule I drug, research has been slow to effect change for those battling chronic conditions who could use marijuana for relief. With congressional subcommittees more open to discussion around marijuana and the barriers in place for human treatment, federal agencies are starting to realize the impact of THC.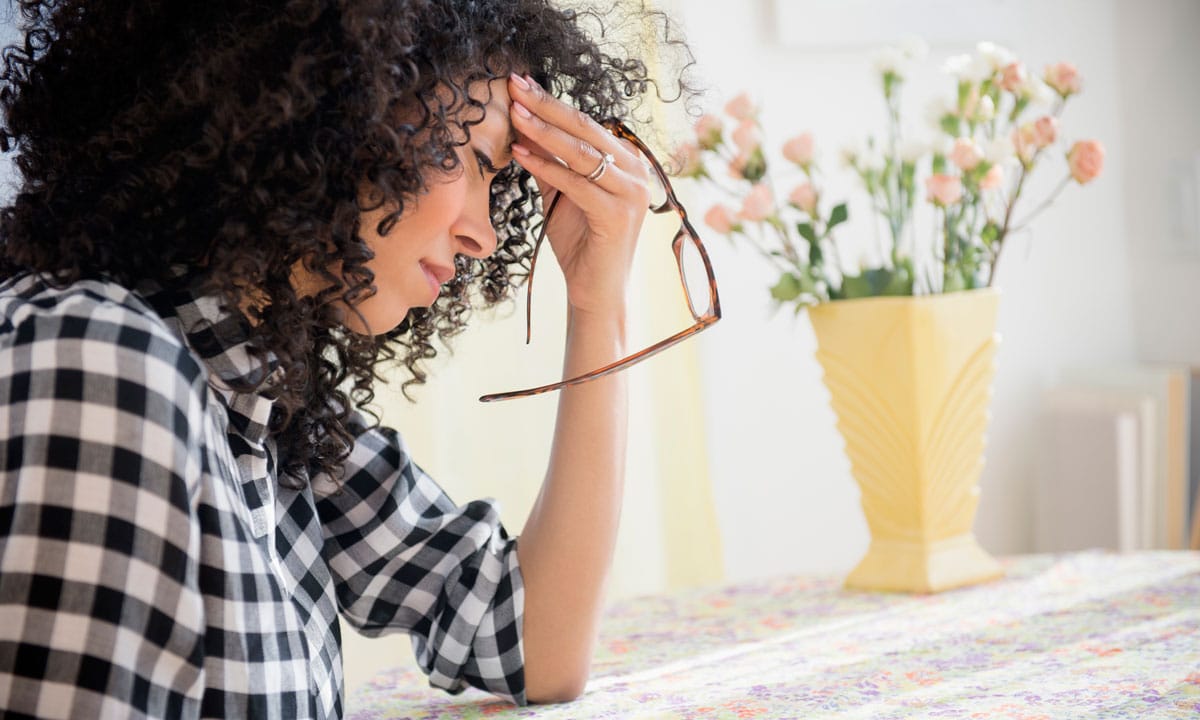 Within the past week, the Agency for Healthcare Research and Quality (AHRQ) opened submissions from the public to seek new insights and treatments for migraines being conducted by AHRQ's Evidence-based Practice Centers (EPC) Program. (You can find details to submit personal information here.)
Can medical marijuana help? 
What many don't know is that medical marijuana can offer some relief. In fact, according to an April 2017 study published in the journal Cannabis and Cannabinoid Research:
"Early reports of cannabis for the treatment of headache appear to be largely positive, with many patients experiencing a decrease in the frequency and intensity of their headache episodes. In some cases, headache was cured entirely even after cannabis discontinuation." 
Even more interesting, the study found out of 139 patients, cannabis had value in treating a portion of the patients. Some experienced cluster headaches while on THC, which was attributed to a known increase in heart rate and blood pressure.

A 2019 study published by the American Pain Society found that inhaling cannabis reduced self-reported headache and migraine severity by about 50%, but its effectiveness appears to diminish across time. Interestingly, men reported larger reductions in severity than women and no evidence for overuse was detected. 
Are you a candidate for cannabis?
With medical marijuana now legal in more states than ever before, it's important to discuss how adding THC to your pain regimen will work. Just like pharmaceutical drugs work differently for each individual depending on other drugs taken or medical history, marijuana is much of the same — without the side effects that many pharmaceuticals bring.
RELATED: Marijuana Cuts Migraine And Headache Pain In Half
Excedrin's side effects include excess stomach acid, heartburn, nausea, and potential damage to the liver, where according to research, marijuana has very little effects on the body when used appropriately.

While even a temporarily pulling a drug from the market can cause stress when it's relied upon, there are other options for migraine sufferers that are finally coming to light.