For 25 years, the annual Seattle Hempfest has attracted massive crowds (this year's three-day attendance was nearly 200,00) to listen to non-top music and speeches on six stages spread throughout the 1 1/2-mile Myrtle Edwards Park on the city's famed waterfront.
No other cannabis event can compare when it comes to the sheer number of attendees and speakers. And no cannabis event can claim the financial windfall for the host city. According to an economic impact study, Hempfest patrons (about 20 percent of whom are from out of state) spend roughly $7 million dollars during the weekend.
Protestival on a Shoestring
But if you think it's all about the green (in both bucks and bud), you are mistaken. Yes, the city's coffers get filled, but the Hempfest organization operates on a shoestring budget and relies on an army of more than 1,000 volunteers.
The free event, described aptly as a "Protestival" by Hempfest founder and director Vivian McPeak, depends on the generosity of its patrons to stay afloat.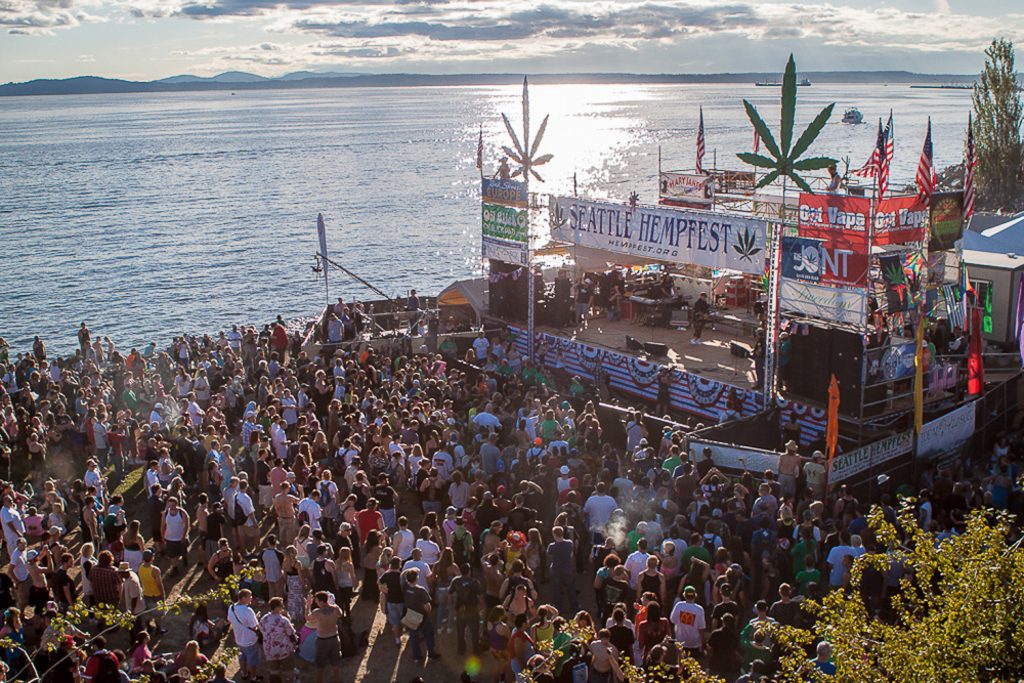 Since it is considered a "free speech event" and not a commercial event, the organizers do not charge admission but accept donations. During most years, the average donation is less than 50 cents per attendee – a pittance for a three-day festival. This year, the organizers actively pushed for a larger contribution.
Official crowd totals and contributions were not available at press time, but organizers were upbeat about this year's crowd.
"We'll have a better accounting by the end of the week," McPeak said on Sunday. "But we are happy with the early estimates."
Did Legalization Hurt?
Ironically, one of Hempfest's largest financial challenges is legalization of recreational marijuana – or, more accurately, how the law's implementation damaged the state's medical program.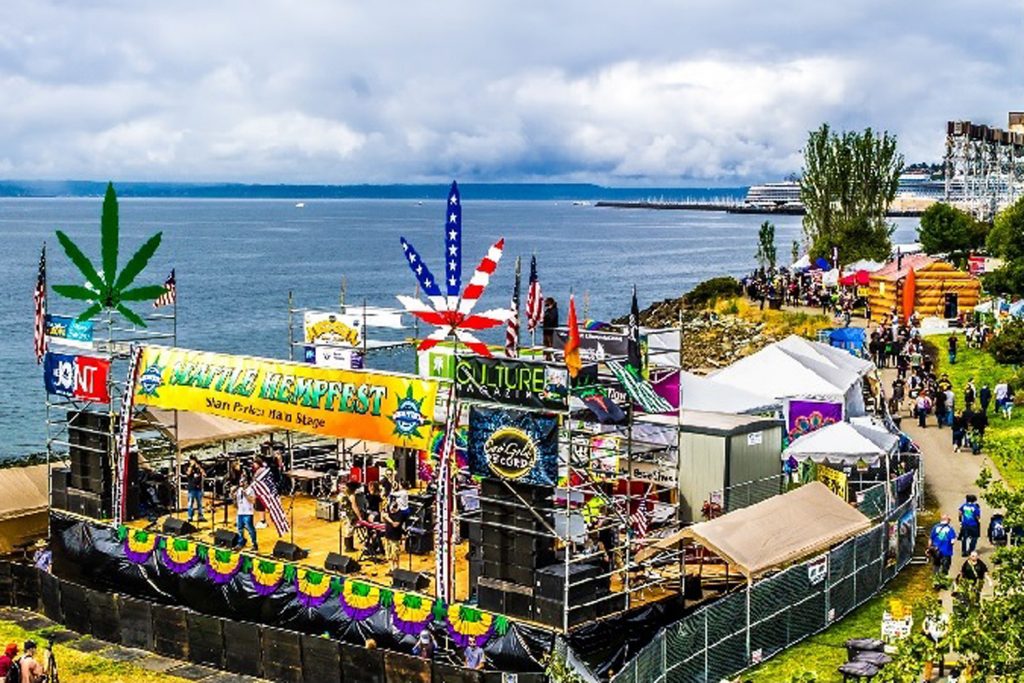 "Our primary source of sponsorship and advertising—which were medical marijuana dispensaries—were closed this year, and the money dried up because they stopped advertising," McPeak told High Times. "That was a real body blow to us, and so we thought, 'Well that's okay, we got the recreational stores coming and they can advertise.' Well, the state legislature made it against the law for a I-502 licensee (which includes rec stores or cultivators, or packagers and processors) to advertise within a thousand feet of public property or within a state park. We're on city park public property, so they can have a booth, they can give out information, but they can't talk about their products or their business or the fact that they sell anything. Combine those two things, and that's really a challenge for us."
At a quarter-of-a-century old, there are some who believe Hempfest is no longer needed as a vehicle to spread the word. After all, marijuana is medically legal in 25 states and recreationally in four states – with more states voting for initiatives this November.
McPeak says the work must go on and the event would continue as an advocate for complete national legality and equality.
"We have a 25-point platform detailing all the things that we believe are important: home growth, medical-marijuana rights and getting marijuana off federal schedules for the Controlled Substances Act. We don't in any way think that we're finished."