The designation of the cannabis business as essential caught some states and some state officials off guard.
It was a classic watershed moment when 20 of the 33 states across the U.S. that allowed some form of sale and consumption of marijuana had those businesses designated as essential businesses in March during the early days of the coronavirus outbreak. 
And while that designation of what is "essential" was just an advisory from the Department of Homeland Security, and not a federal directive or standard, meaning that it's open to wide interpretation by various jurisdictions, cannabis advocates jumped on the opportunity in March to remind state governors about the importance of the cannabis industry. 
A letter from the Marijuana Policy Project states that governors and legislative leaders played up the significance of access to medical cannabis in times of a pandemic: "As leaders of states with medical cannabis or cannabidiol (CBD) laws, we write to urge you to ensure patients can safely access their treatment option in a way that is consistent with public health. Cannabis is a crucial part of the treatment regimens of hundreds of thousands of individuals, including many who have vulnerable immune systems because of their advanced age or a serious medical condition." 
The designation of the cannabis business as essential caught some states and some state officials off guard. 
For example, on March 22nd, Colorado Governor Jared Polis said that state retail and medical cannabis stores could go ahead and stay open. Denver Mayor Michael Hancock closed recreational dispensaries down the next day—oops—then quickly reversed himself the following day after public outcry and panicked cannabis buying. 
RELATED: Here's A Breakdown Of Who Supports Cannabis As 'Essential' During Pandemic
Massachusetts Governor Charlie Baker allowed medical cannabis stores only to stay open, and closed down recreational cannabis stores, before reversing course two months later after being hit by lawsuits. 
Being declared essential was the proverbial feather in the hat of the industry, and a strong vote by the federal government that cannabis businesses were crucial to the survival of not only the economy but the people and patients who depended on it. 
Except there was, and is, still a problem. 
That essential business designation ran into federal roadblocks that no other essential business had to deal with, when cannabis businesses were denied financial assistance in the form of small business disaster loans of up to $2 million. 
That denial inspired a quick response from the National Cannabis Industry Association (NCIA) who gathered support from other business associations and advocates — such as Cannabis Trade Federation, the Global Alliance for Cannabis Commerce, the Minority Cannabis Business Association, and National Cannabis Roundtable — and fired off a letter imploring Congress to grant small business loan assistance to cannabis businesses just like any other business during the pandemic.
RELATED: Despite COVID, Cannabis Sales To Hit $20.4 Billion In 2020
"The ineligibility of cannabis businesses for disaster assistance loans is especially inequitable given that these same cannabis businesses are required to comply with other coronavirus-related measures, such as paid sick leave coverage," the letter stated. "We are not seeking special treatment for state-legal cannabis businesses. We only seek to have them treated on an equal level as all other job-generating, tax-paying companies in this country." 
Even the most skeptical economist could clearly see the importance of the cannabis industry to the health of the U.S. economy. Though some dispensaries are struggling, and some mergers and acquisitions of cannabis businesses are gaining momentum, there are industry watchers that speculate that it may be revenue from the cannabis industry that could help shore up broken state economies once the pandemic subsides.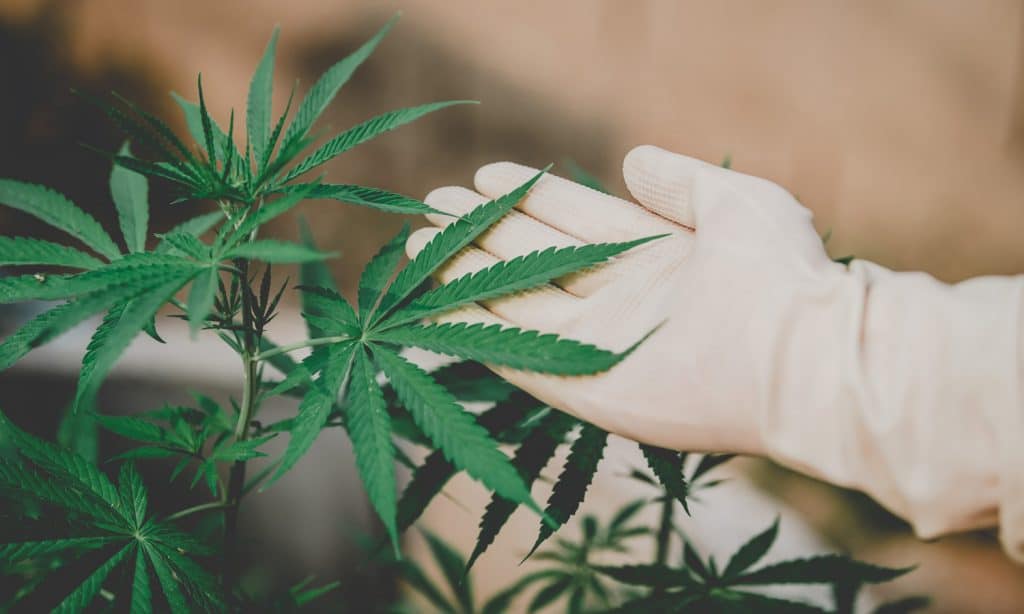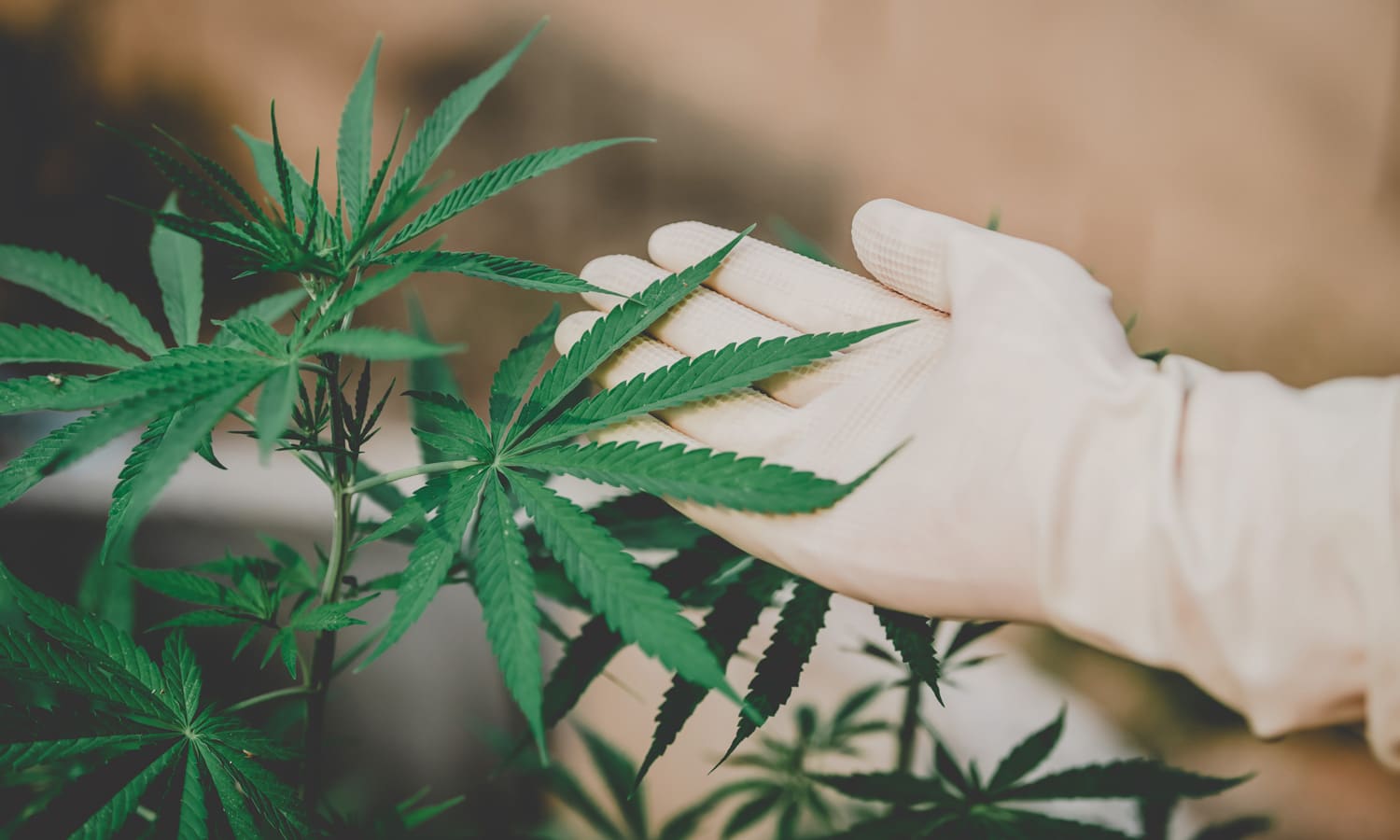 In any case, it's clear that, overall, COVID has provided a sort of boon to the cannabis business as consumers stocked up early and often. 
In Colorado in late March, for example, flower sales were up over 80 percent compared to an average Monday, according to cannabis data company Headset. The California rush to stock up on cannabis products saw both edibles and beverages with significant sales increase. One of the most stocked up on products was gummies, according to Headset, which saw a sales boost of 157% compared to a normal Monday in those early days of the corona virus. 
RELATED: Will Cannabusiness Get Bailed Out From Losses During And After Pandemic?
According to New Frontier Data, a global cannabis intelligence company, flower sales were up 23% since March. New Frontier found that more than 53% of cannabis consumers will purchase more than a two-week supply at any one visit to a dispensary. 
The cannabis business is forecast to have $30 billion in sales by 2023 — more than triple of sales in 2018, a figure which may change by the end of this year based on consumer demand. 
The CBD market alone is expected to reach $16.8 billion in sales by 2025, with the number of consumers buying CBD online increasing from 29% in the first quarter of 2020 to 47% now because of COVID-19, according to a report from the Brightfield Group. 
RELATED: Here Are The Reasons Why Cannabis Consumers Stocked Up
What's more, investors are not shying away from the industry. New Frontier reports that 80% of investors will stay the course this year, with 26 percent expecting to invest $1 million or more in 2020. 
COVID has changed consumption habits, according to New Frontier, with 31% reporting consuming by themselves, and 8% consuming with others over video chats. 
The downside of being designated as "essential" for the cannabis industry? There doesn't really seem to be one for now, other than the issue of more Americans being unemployed with less disposable income.  
But even in hard times like these, during what is actually a recession, it looks like cannabis has joined other industries, such as liquor and gambling, as an industry that will always hold steady.