There is more than just CBD involved in the formula. Some companies use preservatives to make them suitable for long-term use. Here's what else you should know.
If you've grown wearisome of old-age methods of consuming CBD, you will absolutely love CBD gummies. They are like squishy candies that are sweet and flavorsome but are jam packed with cannabinoids. Compared to vapes and tinctures, it is a unique but more fun way to introduce this phytonutrient in your system.
You can also find gummies infused with other powerful nutrients such as apple cider vinegar, spirulina, turmeric, and so many more. Since they are a unique type of CBD and are available in many blends, it is overwhelmingly challenging to find the right match for you.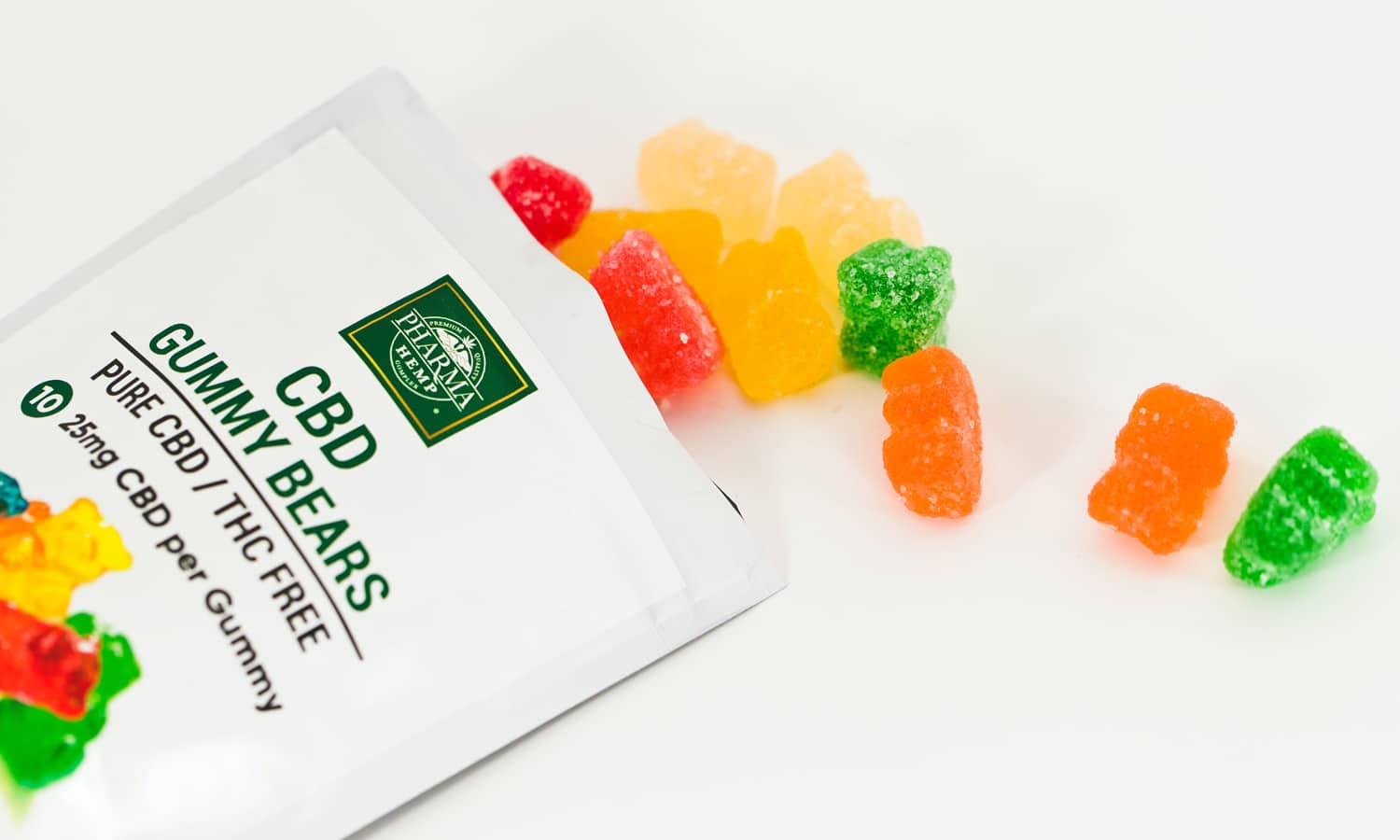 So, follow our guide to find out what you should look for in CBD gummies.
The Right Types
Not all CBD gummies are formulated the same, some are highly potent, whereas others come with better flavoring. Here are the three most common types currently available in the market:
High-Dosage Gummies
On average gummy usually contains 5 to 10 mg of CBD — a pretty decent dosage. CBDfx, on the other hand, harbors 50 mg/ serving, which is equivalent to a full-day requirement of CBD. If you are looking for a highly potent gummy, this is your product.
Gourmet Gummies
For candy-lovers who seek a burst of sweet flavors, gourmet gummies are worth giving a shot. However, they come in a huge flavor spectrum, which includes peach rings, sour gummies, fruity flavors, and so much more. They are formulated to obscure CBD's flavor, giving you a more fun experience.
Nutrient-Enhanced Gummies
It is a great concept to blend flavorings, CBD, minerals, and vitamins to create a full package of nutrients. Such edibles are becoming increasingly popular for providing such a delightful way to fill nutrient gaps. So, you couldn't be happier with this type of CBD, however, they are slightly more expensive than other types.
CBD Source
CBD is extracted differently, giving us three distinct types based on purity level — isolates, broad-spectrum, and full-spectrum. If you are looking for the purest forms of CBD, then isolates are what we recommend. They are devoid of terpenes and volatile organic impurities, making the product perfect for medicinal purposes.
Broad-spectrum CBD lacks THC and contains a high concentration of cannabinoids. On the opposite, full-spectrum CD offers different cannabinoids as well as THC, which is why it is known for triggering psychoactive effects.
Ingredients
Since we are talking about edibles, there is more than just CBD involved in the formula. Some companies use preservatives to make them suitable for long-term use. Also, there are many artificial ingredients and sweeteners to enhance flavorsome hints in the servings.
RELATED: Should You Use CBD Gummies To Help Mental Health?
Those who suffer from allergies, or are following a strict vegan diet, should stay away from ingredients like fructose corn syrup. Therefore, read the ingredient list thoroughly to watch out for unwanted compounds before getting a bottle of CBD gummies.
Not always artificial elements are involved in the formulation as 100% organic CBD gummies are also available. Everything from the natural flavoring to the color is extracted from organic sources in such ideal products.
Optimum Potency
As mentioned earlier, the potency of CBD gummies does not remain the same for all types. For instance, a 10 mg CBD isolate would not be as potent as a 10 mg full-spectrum CBD. Also, the amount a person should intake in a single day varies, depending on the type of health condition you are aiming to treat. For serious problems like chronic pain and stress, you may have to consume more than usual to enjoy optimal effects.
However, if you are not sure of the dosage, then it is best to experiment with a little amount first. Starting from point zero will give you a rough idea of how much CBD your body desires.
Third-Party Testing
At the moment, CBD gummies are not FDA approved, meaning they don't guarantee the quality, effectiveness, and safety of these products. Still, if you have to reap maximum benefits without having to suffer from detrimental side effects, it is best to research the product's quality.
RELATED: Gummy Products Are Changing The Way People Think About CBD
You can check whether the ingredients have been inspected for impurities such as molds, pesticides, heavy metals, and other unwanted compounds. Also, you can compare the lab results from COA with the claimed amount of THC and CBD to verify the concentration.
A Delicious Flavor
Since they are candies, they are meant to be delicious — that's why they are formulated in the first place. They come in a myriad of flavor options, including fruity, sour, chocolate, flowery hints, etc., depending on the ingredients.
The most popular range of flavors is the fruity spectrum — apple, strawberry, pineapple, pomegranate, and so on. However, manufacturers have discovered a unique blend of flavors as well to attract the crowd, giving them something different to try. It wouldn't be wrong to say that you will be introducing a mouthful of happiness in your body, which is an experience worth having.
This article originally appeared on Green Market Report and has been reposted with permission.