Celebrities — they're just like us when it comes to food quirks. Some are high-brow with their hatred (caviar), while others can't stand the sight of chewing gum.
We all have our eating quirks. Some people hate the texture of mushrooms, while others can't stand the sight of peas. It's interesting how our childhood shapes the foods we like and dislike. And celebrities are no different. They hate the same types of food as the rest of the proletariat. Here are 10 famous people and the foods they want no part of.
Chrissy Teigen (Nutella)
Who'd have thought the woman who has written several cookbooks and loves junk food has a hatred for this?
https://twitter.com/chrissyteigen/status/516756960981811201?ref_src=twsrc%5Etfw/
She's also not a fan of hummus.
https://twitter.com/chrissyteigen/status/338733981140926464
Michelle Obama (Beets)
In a 2017 interview with Food & Wine, the former First Lady said: "I know that I'm known for eating my 
vegetables, and there really isn't much I don't enjoy. But I'm just not a fan of beets. " As Refinery29 points out, Obama's aversion was made pretty clear in 2009 "when beets were omitted from the 55 fruits and vegetables planted in the White House garden." In 2012, she was also quoted as saying: "We believe there's a beet gene. You either love beets or you hate 'em."
RELATED: 7 Reasons Why Barack Obama Is Our Foodiest President Ever
https://www.instagram.com/p/BLPlU7xh_V_
Tom Brady (Strawberries And Coffee)
Believe it or not, the New England Patriots quarterback admitted to New York Magazine in September 2016 to never having tried either. And he says he has no desire to change that anytime soon. Weirdo.
Ina Garten (Cilantro)
During an interview with Munchies: The Podcast, the Food Network stalwart said she hates cilantro: "I know people love it, and you can add it to the recipe. I just hate it. To me it's so strong — and it actually tastes like soap to me — but it's so strong it overpowers every other flavor." Welcome to the club, Ina! (She does seem to love mint, though. Seriously, the woman puts it on everything!)
https://www.instagram.com/p/BzyHd4Ih8g0/
The Queen (Garlic)

RELATED: Meghan Markle Had To Give Up Garlic To Be A Royal
"At mealtimes her Majesty has a no starch rule in her diet once breakfast has been dealt with," according to former royal chef Darren McGrady by way of Heart. But what she really despises is garlic.
According to McGrady, ""We can never serve anything with garlic or too many onions."
Even Meghan Markle had to give up garlic when she married into the royal family. The royals are also not allowed to eat shellfish, as it increases their likelihood of food poisoning.
The Queen also has a no-starch rule for dinner. You won't be eating any yummy potatoes or pasta in her presence. As another former chef told The Telegraph, usually they'd prepare something like "grilled sole with vegetables and salad." She sounds fun.
Khloe Kardashian (Pork)
"I would for sure rather gain 10 pounds! I don't think I'll ever eat pork in my life," Khloe was quoted as saying in January 2017.
Ariana Grande (Bananas)
She's allergic to them.
https://twitter.com/arianagrande/status/147365589625733121?lang=en
Donald Trump (Pizza Crust)
Ever wonder why "45", a man who's never met a spork he didn't like, eats his slices with a knife and fork? It's so he can pick off all the toppings.
Jennifer Aniston (Caviar)
In 2016 she told Yahoo! Food that you will never find caviar in her fridge: "Nope, you can't acquire that taste no matter how many people say that. It's just a shitty taste."
Gwyneth Paltrow (Spray Cheese)
In 2011, the GOOP founder said that she would rather smoke crack than eat cheese from a can. In 2016, she reiterated her feelings on her GOOP blog during a Q&A session with her readers, saying: "You know, crack might be extreme, but spray cheese is not my kind of party."
Oprah
This doesn't really fall into the "food" category, but Oprah has a well documented hatred of chewing gum. "I hate chewing gum. It makes me sick just to think about it. When people chew loudly or smack it and pull it out of their mouth, that's the worst," she told People magazine in 2010.
Shawn Mendes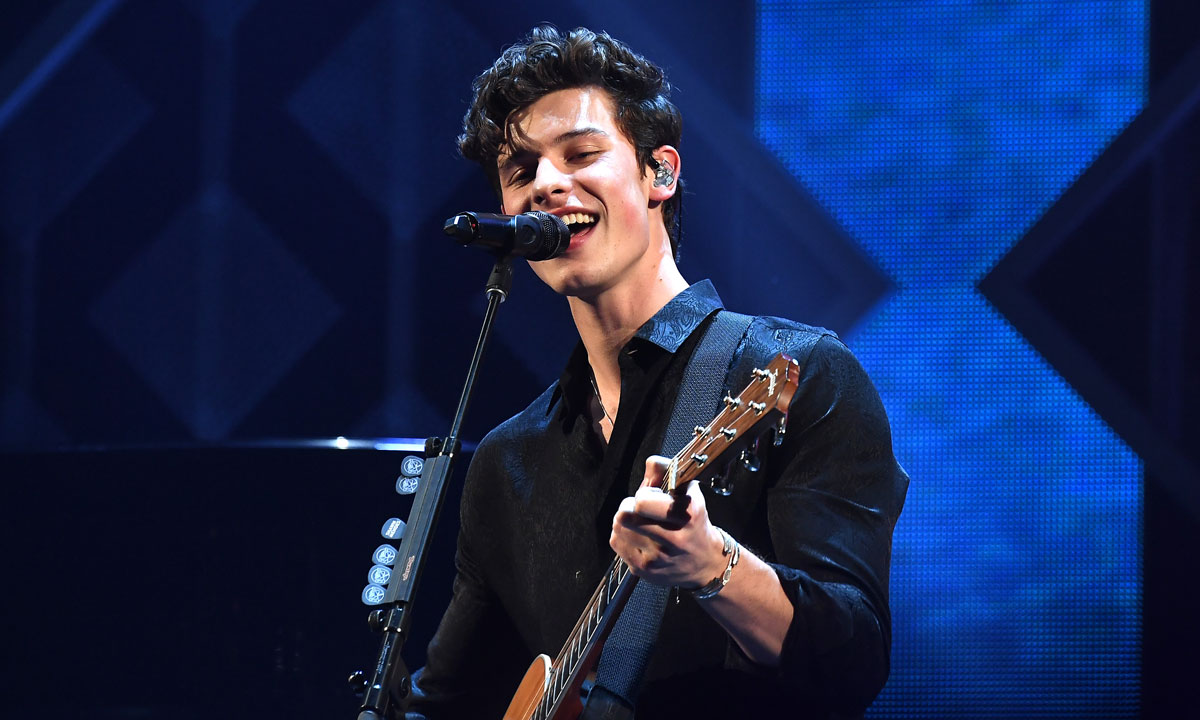 The singer has gone on record with his dislike of tomatoes.
Tomatoes ruin everything

— Shawn Mendes (@ShawnMendes) November 21, 2014