While it's extremely easy to get distracted with a whole lot of nothingness nowadays, there's also never been a better time to learn new skills and abilities. The internet gives you access to thousands of apps that facilitate all sorts of learning processes, giving you the chance to do plenty of other things aside from scrolling through your Instagram feed until your eyes hurt.
Gizmodo compiled a list of the coolest apps that can teach you something new. Here are five of our favorites.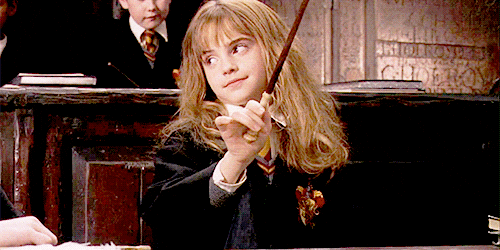 This app calms down the anxiety every reader feels when they realize that it's not physically possible to read everything you want to read. Blinkist gives you summaries of or all sorts of non-fiction texts that you can read through in 15 minutes or less. It also gives you personalized recommendations based on your interests and it has a really cool interface that will make reading a pleasure instead of a chore.
This app is perfect for fans of trivia (i.e. everyone) giving them new bits of information every day and promising a learning experience in only five minutes. Curiosity features videos, text and images, and it's really the perfect companion to a lunch break or any free time you have on your hands.
https://giphy.com/gifs/jack-black-school-of-rock-p4GBAtWflPxM4
For musicians or people who are at least a little musically inclined, Yousician is the perfect app, giving you the chance to learn new songs, chords, and more, no matter the instrument. The app has access to your microphone so every time you play, you'll receive feedback and corrections.
DailyArt is an app that gives you daily pieces of art. Duh. It also has a visually appealing interface that contains a vast database of art pieces including contemporary art, modern and classic. Each piece features a small write-up that helps you understand it and appreciate it more.
I know, what a lame and boring app to have, but don't knock it until you've tried it, okay? Dictionary.com is awesome, and the app can help you learn new and cool words that will make you seem much smarter than what you really are.