Sexting is a very popular way of bonding with your significant other. Here are some tips that can help you out.
Sexting can be awkward, but it can also be a fun way to explore your sexuality and make you feel closer to your partner. The distance involved with texting makes for perfect foreplay and can also allow you to explore sexual fantasies that you'd be too shy to bring up in person, especially after meeting new people.
Although there are people who are more comfortable with expressing their desires than others, the vast majority of us aren't born knowing how to sext. It's always a little awkward and it demands some imagination and a willingness to participate in a fantasy.
Here are 5 tips that can help you become a better sexter:
Remember timing
Keep in mind that people have jobs and meetings and other important stuff going on throughout their days, which is why it's important to know what they're up to before you send them a nude. Before you send anything, ask your partner what they're doing and if they're busy.
Don't just send nudes
RELATED: 5 Winter Date Ideas That Celebrate The Season
While nudes are an important part of sexting, there's a lot of stuff you can incorporate to make the whole thing more fun and personal. When sending texts, try to be detailed and use descriptive words without stressing yourself out. You can also use memes or gifs — anything that allows you to have fun and express yourself.
Get creative
While you should never feel uncomfortable, when sexting it helps if you fantasize a bit and put some effort into it. You can keep a library of sexy photos in your phone, which will allow you to send your responses quickly, without disrupting the mood. It's also just a good general rule to keep a small bank of flattering photos (better angles) versus photos taken  in the heat of the moment.
Take it slow
If you've never sexted before or are just sending out that first sexy message, it's probably best to avoid a page long description of a sexual scene. Take it easy and get a feel for your partner, sensing their mood and what they're up to. One very important thing to keep in mind is the degree of trust and intimacy that you have with your partner.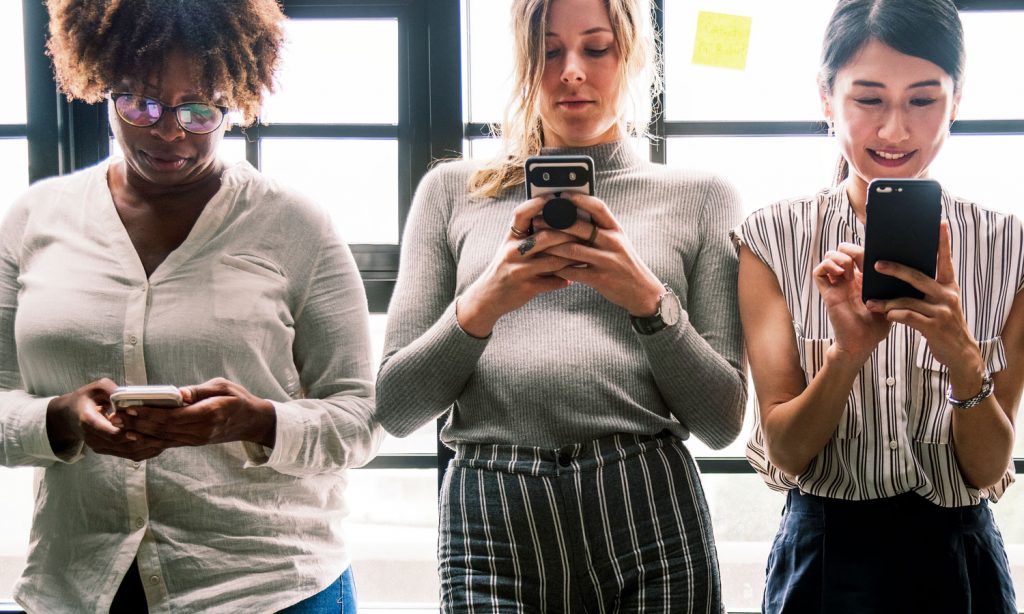 RELATED: Single During The Holidays? You're Certainly Not Alone
A sexy picture or flirty text can be the simplest way of grabbing their attention. Then you can go further by mentioning a previous sexual encounter or a favorite sex position, and taking it from there.
Have fun
Sexting should never make you feel stressed, grossed out or ridiculous. Remember that no one is forcing you to participate and that you can always call it quits if it gets too weird or awkward. Try to have fun with it, do something different and to use it as a way of bonding with someone else.