Another year is in the books and oh what a year it was. Scandals and natural disasters aside, 2017 was pretty sweet, especially in the world of comics. Maybe you missed out on some, so here are the best comic books from each major publisher.
DC Comics
Another year passed and another year of the Bat for DC. Tom King and Mikel Janín's work on The War of Jokes and Riddles was gratifying on so many levels.
Taking place during Batman's second year in the cape and cowl, this 8-issue arc pits the Joker against the Riddler and has all of Gotham's greatest villains choosing a side. This book has it all, including an awkward 9-course dinner with Bruce Wayne and his rogues' gallery. The creative team somehow even managed to make Kite-Man a relatable and interesting character. (Hell yeah!)
Marvel
For me, the book I look forward to every month coming out of Marvel is Thor. Since 2012, Jason Aaron has penned the stories with various ultra-talented artists and his Thor run is sure to go down in history with the other greats. In 2017 we saw the classic Thor (now going by Odinson) make peace with his unworthiness and the current Thor fight alien gods, the Phoenix, and other Thors.
Dark Horse
Black Hammer by Jeff Lemire and Dean Ormston. Period. Oh my god this book. It's like a masterpiece right out of the Silver Age. Stop what you're doing and go check it out!
Image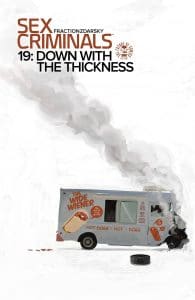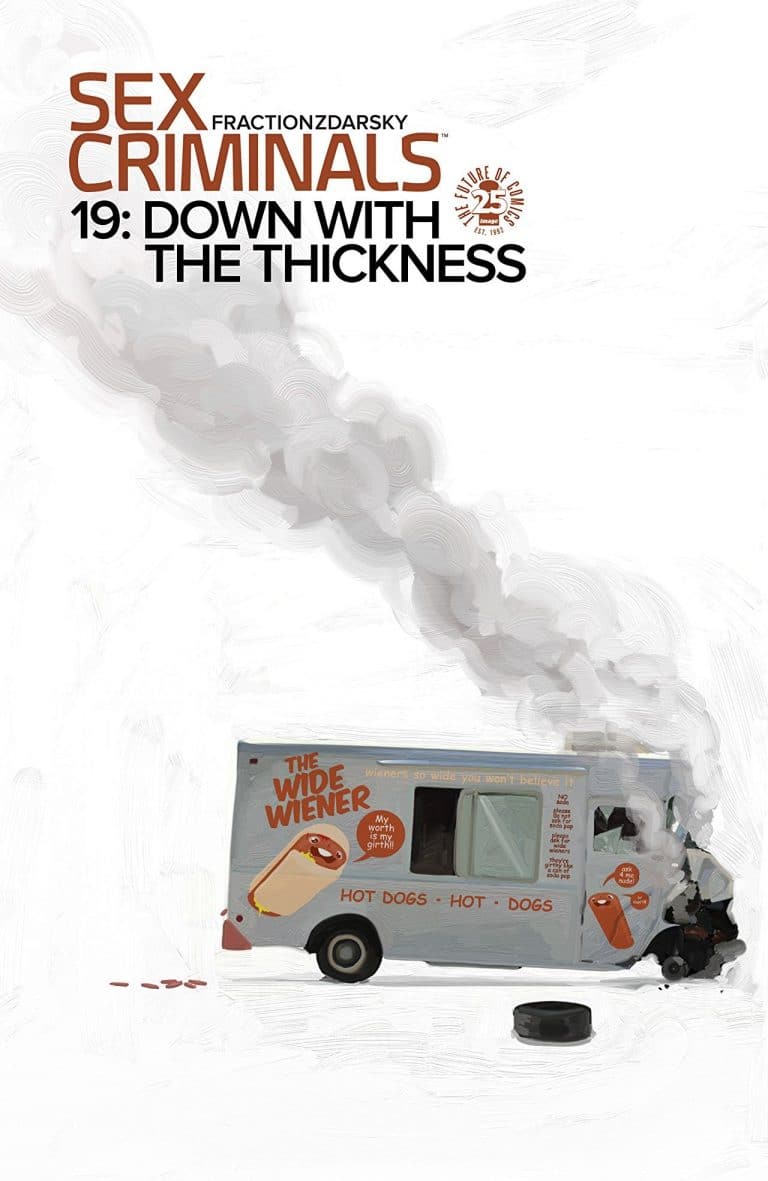 There are so many great books that Image publishes every month that it's figuratively impossible to choose. Monstress and Saga are usually at the top of everyone's list and mine as well, but the sleeper that I look forward to when it's printing is Sex Criminals.
Created by Matt Fraction and Chip Zdarsky, this super weird title will have you laughing out loud in between fits of deep thought and existential dread. What else would you expect from a book about people who have powers and can stop time, but only when they orgasm.
IDW
 IDW makes comics for various movie and TV properties while also producing a lot of their own stuff (Locke & Key, 30 Days of Night, etc.). This year my favorite book was a Star Trek title based on The Next Generation series called Mirror Broken. Written by brothers Scott and David Tipton and drawn by J.K. Woodward, this miniseries features the TNG crew of the evil Mirror universe. Just look at evil Picard's guns! (You can tell he's evil because of that goatee.)
So, these are our suggestions for the best comic books from each major publisher, there are more companies out making great comics and telling great stories. Who knows? Maybe in 2018 the goatee will make a comeback! Then we won't know who to trust.