You wanted big moments to happen. You had waited all these months for the return of everyone's favorite television show and expected it to feel as climactic as the media propelled it to be. Because Valar Morghulis, but also because, unlike every other television show, "Game of Thrones" promises you jaw-dropping, hold-your-partner scenes. 'Dragonstone' did not disappoint.
**Spoilers for the episode follow**
But "Game of Thrones" doesn't just obsess over bloody heads rolling and bloody marriages and bloody holes where genitals should be (R.I.P. Theon's Greyjoy). Like any worthwhile fantasy story, it also obsesses over maps. The show reminds us each episode with its opening credits sequence and in its seventh season premiere, the key players couldn't shut up about geography. Cersei had an obnoxiously ornate map hand-painted just so she could stand in the middle of it and show Jaime how she truly is the center of everyone's attention. Jaime lent a hand (sorry) and explained Cersei's miscalculation. She isn't Westeros' belle of the ball; she is a bullseye and everyone at the party wants to strike red.
In its earlier seasons, "Game of Thrones" could feel like a collection of loosely connected short stories all operating in a shared universe. But the sixth season and the seventh season premiere tells of a novelist convergence of plot and character, where everyone is compelled by the same larger story and operates on a double-edged premise: history informs and dictates our worldly motivations, but must we be bound by such traditions? As Sansa tells Jon, "You have to be smarter than father. You have to be smarter than Robb. I loved them, I miss them, but they made stupid mistakes."
A fun way to measure the show's characters is by who is and isn't making those stupid mistakes. Who is assembling their power appropriately and not being blinded by fancy Lemon Cakes and shitty cleanup duties. So let's infuse "Game of Thrones" with its rightful air of competition and power rank the characters who keep pretending like they have any idea what they're doing.
1) Arya Stark
Here is how the world reacts to every unconscionable mass murderer in history, fictional or otherwise.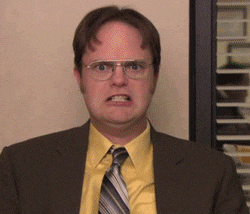 Here is how the public audience reacts to Arya Stark eradicating House Frey—a.k.a. an entire family's lineage—in approximately 30 seconds.
Arya was always a wild card. After fleeing capture back in Season 1, she's been on the run, falling in with misfits and assassins and mutt hounds. Those journeys have granted her an evolution, though. Improbably filled with more vengeance than Quentin Tarantino, she now has the tools to act on those emotions thanks to her assassin training. Disguises hide her motives, even when she plays herself among soldiers. No one believes she is capable of what she is.
I mean, she drank blackberry wine concocted by Ed Sheeran, who really, really seems to enjoy alcohol. The man lost 50 pounds by cutting out beer from his diet! Quick hypothetical. Cersei Lannister vs. Ed Sheeran: Who could drink who under the table? It's debatable and that's all you need to know. Arya more than proved herself this week by drinking with ol' Ed. The mass murdering bit was bloody gravy.
2) Daenerys Targaryen
Daenerys could probably win any week because she's, ya know, literally the Mother of Dragons. But over the course of 60 episodes Daenerys' premiere goal was never in question: To return to Westeros. Future goals sprout from there, but reaching Dragonstone, once home to the Targaryens, deserves recognition. She once again touched the sand her ancestors walked on. Dany's entire journey has been about this moment, and she now rests within striking distance of the Throne. Powerful stuff.
Speaking of that journey, a miniscule-yet-valid query: Did she stand on her ship's bow Titanic-style throughout the trip's duration? We've had like three "Dany sails to Westeros" shots going back to last season, and she's always standing regally upright staring wistfully forward. Honey, you know you can chill below deck? Take a snooze? Eat a snack? I've already done all three today. I guess what they say is true: the blogging life really is 3,000 times harder than conquering empires. Brb, need to hit a quick nap.
3) Poop
Leave it to "Game of Thrones" to give pooping the glory it finally deserves. An exquisite crap montage unlike any we've seen before—hmmm, I wonder why?—showcased the connective tissue between humanity is our pooping. Such a subtle, yet poignant gesture.
4) The Hound
True story: The Hound is my secret favorite character on the show. Molded by cynical fires, Sandor Clegane always approaches situations with hard-won survival tactics. He is not here for your grandstanding emotions or notions of honor. Whatever keeps him alive, he will do. Nothing more, nothing less.
But that is the shine of his exterior. Internally you could recognize a deeper wound within the character and a desire to do right. Though hiding behind obligations to the Crown, The Hound saves both Stark women from undesirable outcomes. He could let tragedy befall them, but doesn't. He shows you abject remorse when his actions causes unnecessary death—whether it's the simple folk commune that took him in or the small family or beating a father to fend for himself.
His travels with Thoros and Beric lead him back to that same house, only to see the father and daughter starved to death. He experiences guilt over it, and wakes in the middle of the night to give them a proper burial. The wide-angle shot of The Hound digging a grave in the dead of a cold, starry winter night impacts more than his staring into some fire and telling prophecies. Harry Potter already did that cooler anyways.
5) Jon Snow
You could argue Jon Snow hasn't learned his lesson after, well, dying. He made the same mistakes of his father Ned—or the dude he thinks is his father, which is just as an important designation—despite the warning signs. This is what caused his men to murder him. The world of "Game of Thrones" does not reward honor. Above all, it values self-awareness and empathetic vision of those around you. While Jon should be consumed with the White Walkers advancing, he can't ignore the chaos below and around him.
Littlefinger slyly waits in the corner, trying to convince Sansa size doesn't matter. As Brienne points out to Sansa, he wants something. He saved the Starks and won't soon forget. Jon shouldn't either.
6) Cersei Lannister
Though devastating in its cunning brilliance, Cersei won herself a Pyrrhic victory blowing up the Sept. Wins in this world are counted by chess pieces, not chest cavities. As Jaime observed, the Queen only has herself left to play.
7) Ed Sheeran
Like everyone else on the planet, you were perhaps alarmed to see Ed Sheeran randomly appear on "Game of Thrones." This is not what alarmed me. With his dirty beard and average looks, Ed Sheeran really seemed like a "GoT" character. He fit right in. It was distracting how much I wasn't distracted by the presence of the world's biggest stars in a fantasy show about dragons and nudity and other stuff.
What's perhaps more sickening? We all can't wait for Arya to assassinate you and your whole camp, Eddy boy. Here's a quick preview of our collective reaction.