With a Netflix-like plan in mind, Setapp is planning on being the first app to offer full control of different high-end Mac apps to subscribers who pay for a monthly subscription or an annual fee.
According to Mashable, Setapp is a subscription app that houses more than 60 apps that have varied purposes including utility, design, graphics, productivity, and more, which can be used on any Mac device. With the same subscription, Setapp gives users access to complex apps such as RapidWeaver, basic maintenance ones such as Clean My Mac, and simple and fun ones like Wallpaper Wizard.
Setapp allows you to skip the step of browsing through the app store, wasting money on in-app purchases or dealing with ads. Once you pay for your subscription, you'll have access to their large catalogue of certified apps and will be able to download them directly into your device so you can use them whenever you want.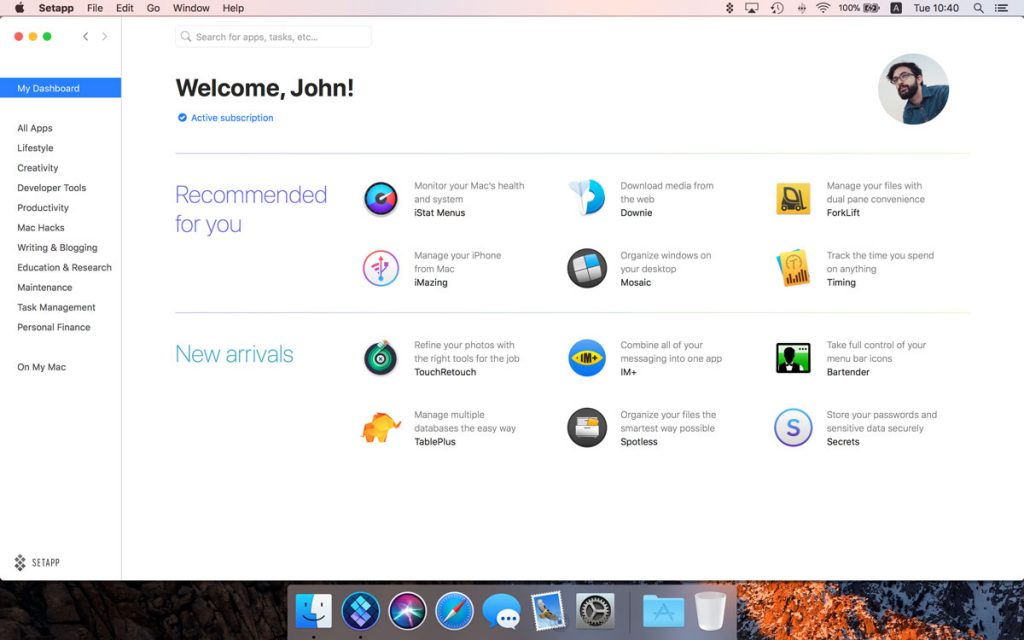 These apps have been carefully curated and have even won Apple's app of the month, so it's unlikely that users will be unsatisfied with their performances. The app's prices range from $80 to $9, so Setapp is a really good deal for users who need several apps and who are looking for a cost efficient way of gaining access to them.
Setapp is available for $9.99 a month or for 119$ a year. You can also try their 7-day free trial, or take advantage of their limited promotion where you can pay $69 for a year's worth of content. You can sign up here.