Some Boston-area CNN viewers who managed not to eat and drink themselves to sleep by 10 p.m. were reportedly treated to a special surprise Thanksgiving night: 30 minutes of hardcore pornography. NSFW screenshots from the purported porn airing are below.
Twitter user @solikearose claims she tried to watch a marathon of Antony Bourdain's Parts Unknown that aired at 10 pm (she appears to be watching it via DVR based on the screenshots in her tweets) and instead found herself looking at the now well-known private parts of porn stars.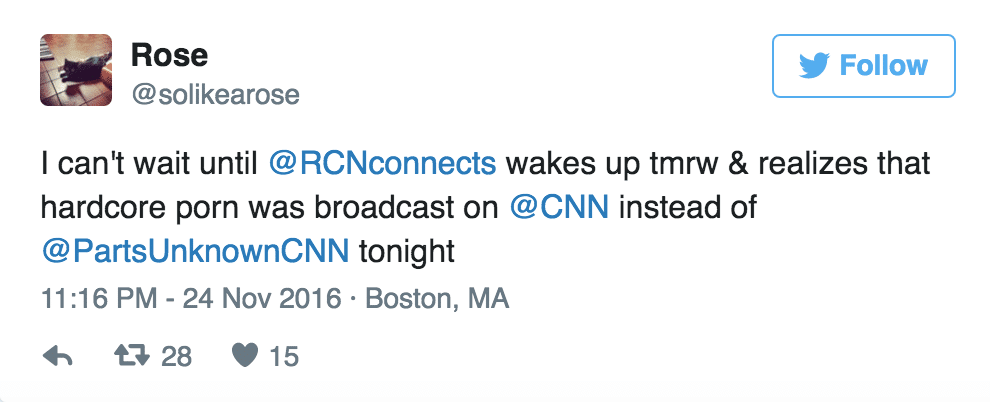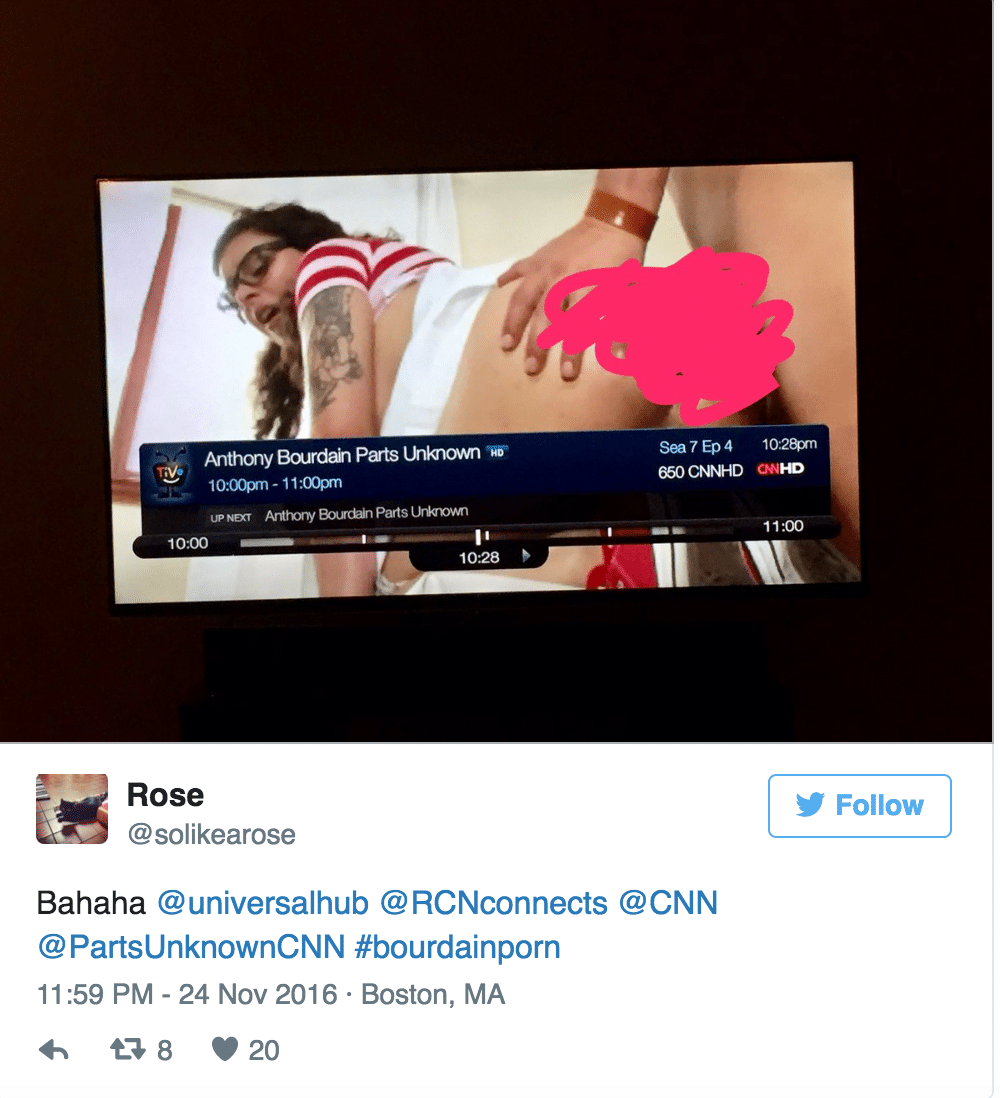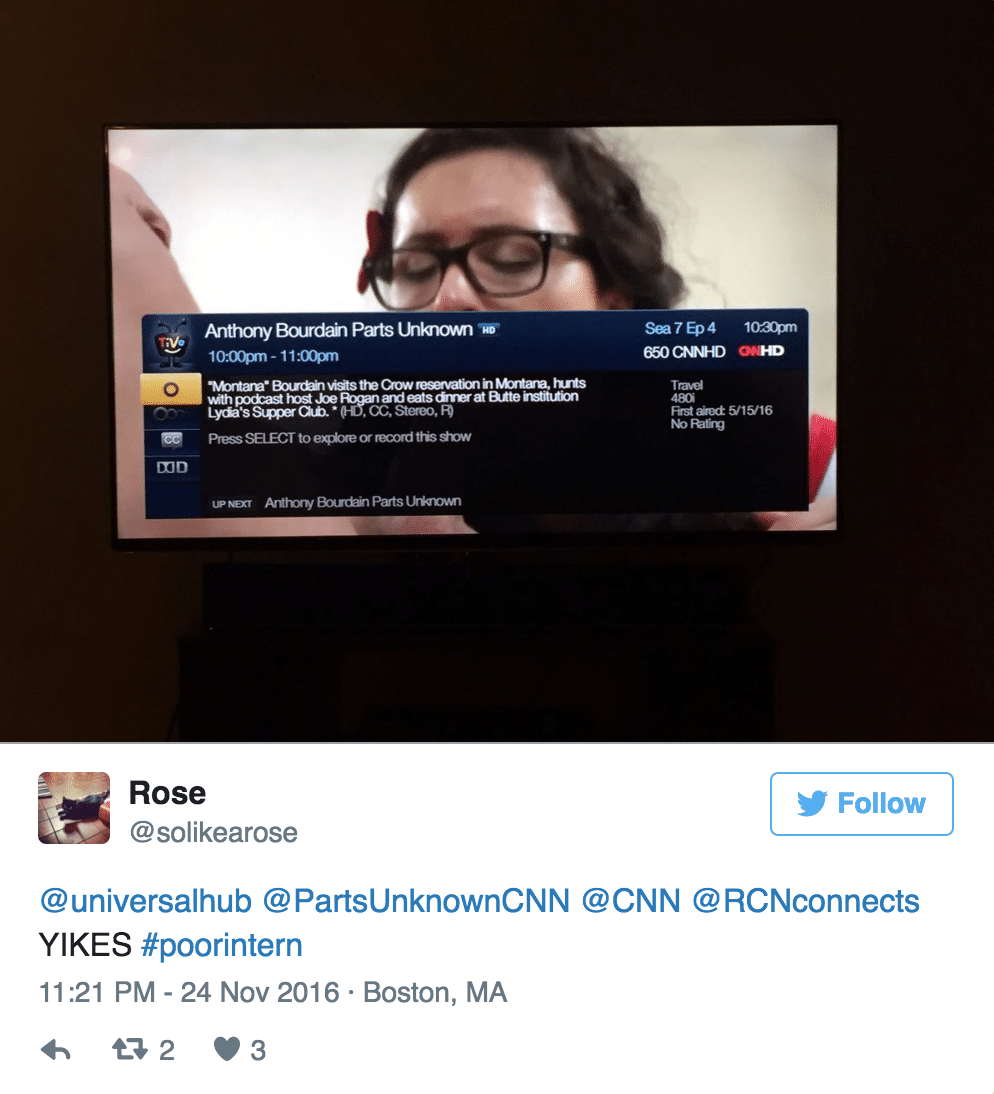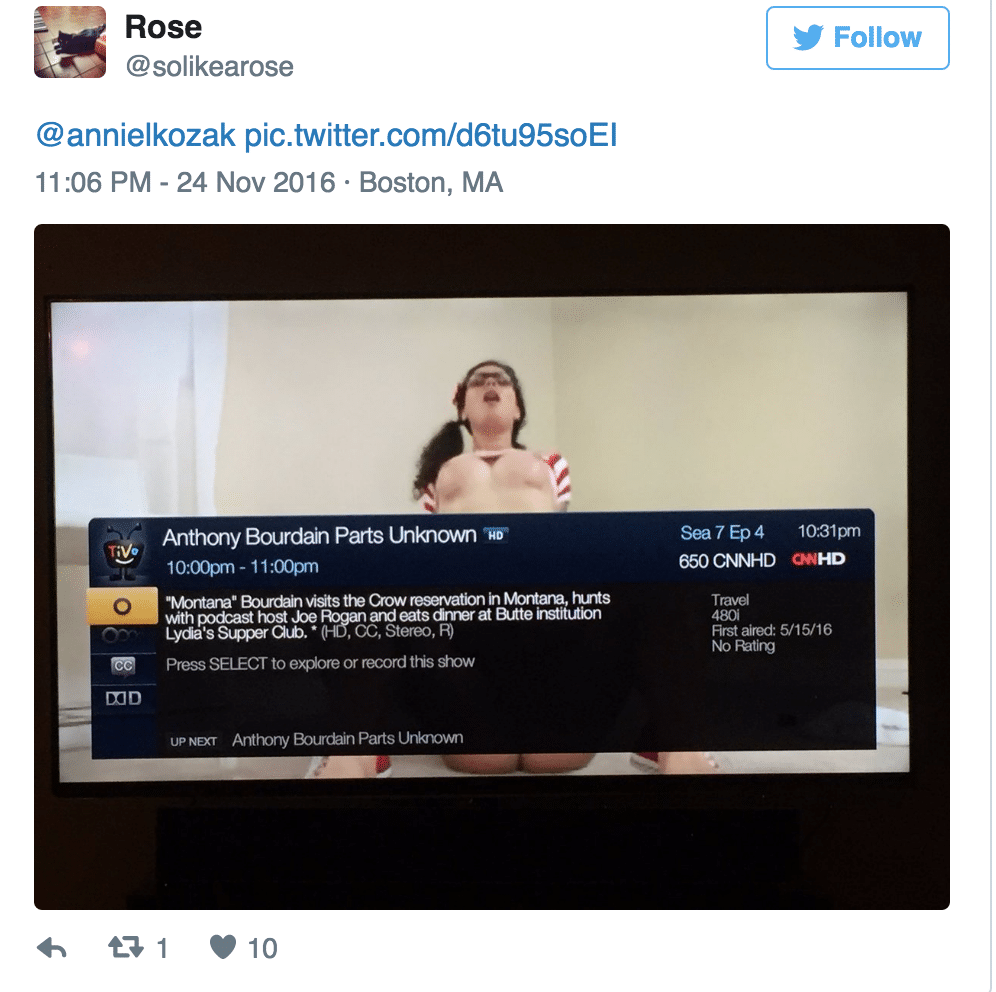 The Next Web reports that RCN, a local television provider based in New Jersey, is likely responsible for the mix-up. Apparently, CNN sent the correct video feed but someone at RCN hit the wrong button, sending pornography into an unknown number of households in the Boston area. Since @solikearose appears to have recorded the show and watched it about an hour later, it also seems possible her TiVo somehow recorded one of the porn channels instead.
RCB hasn't offered an explanation or apology as of this writing, but someone from their Twitter account did tell @solikearose that they hadn't received any complaints from other customers.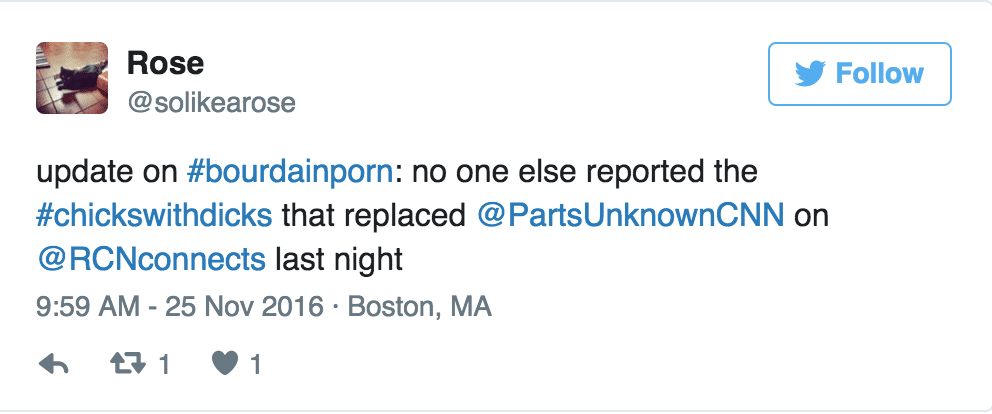 Later, @solikearose said a representative from RCN told her that everything was "working perfectly" last night when Bourdain's explorations were reportedly interrupted by hardcore porn.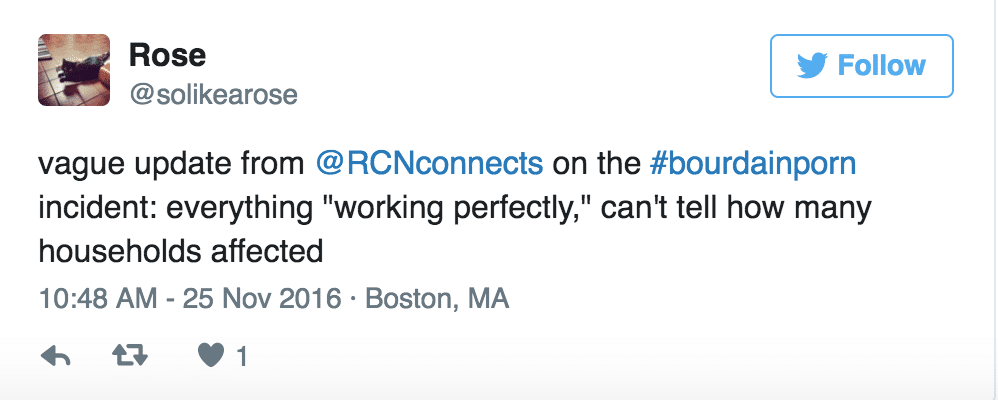 @SoLikeARose has since made her account private, so perhaps it was all a very good hoax or maybe RCN goons got to her. If you were one of the other households affected, let us know at: taylor@thefreshtoast.com.
Messy breakups, deranged antics, pets gone wild. The Internet car-crash you can't turn away from. For more, check out: "'Tough Babe' Grandmother Punches Bear in Face During Attack,"Watch A Vodka-Chugging, Nearly-Naked Norwegian Madman Frolic In An Ice-Covered Forest,""Woman Slaps Bouncer After He Refuses to Accept Pizza Slice As ID"and "Cops: Florida Man Stabbed IHOP Waiter In Retaliation For Food Poisoning."