The pornography website PornHub released a study showing that ladies are more likely to watch porn on their mobile devices than men are.
In February, almost 80 percent of women who visited the site did so via a mobile device, while just 69 (heh) percent of men did. The study also shows that the younger you are, the more likely you are to watch porn on your phone or tablet: 78 percent of millennials (18 to 34-year olds) got their virtual needs met on a mobile device while just 51 percent of people over 65 were.
No matter what the age group, though, women used mobile device more often by an average of 10 percent.
Check out the full findings below.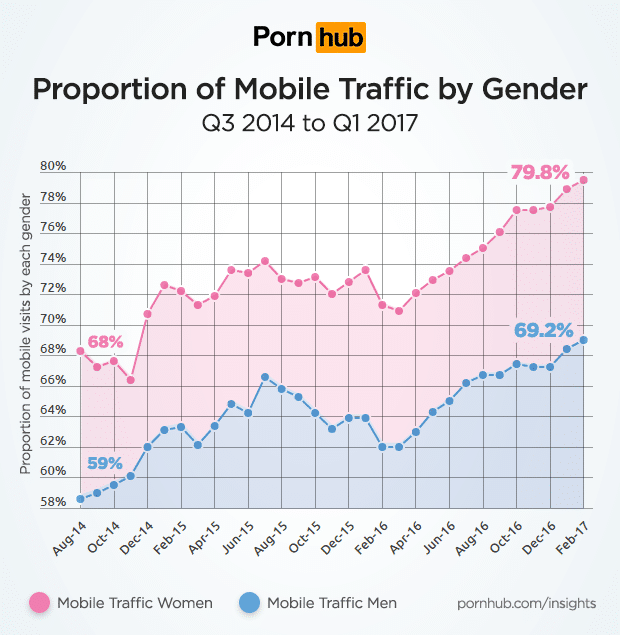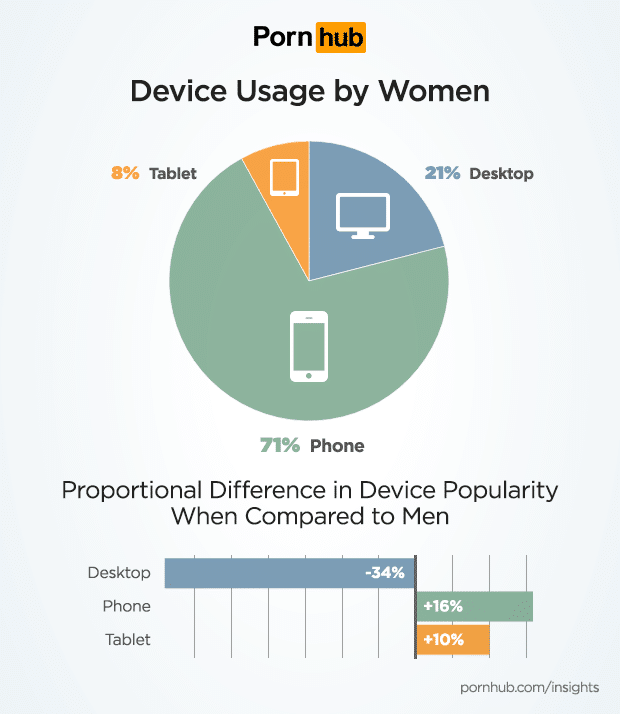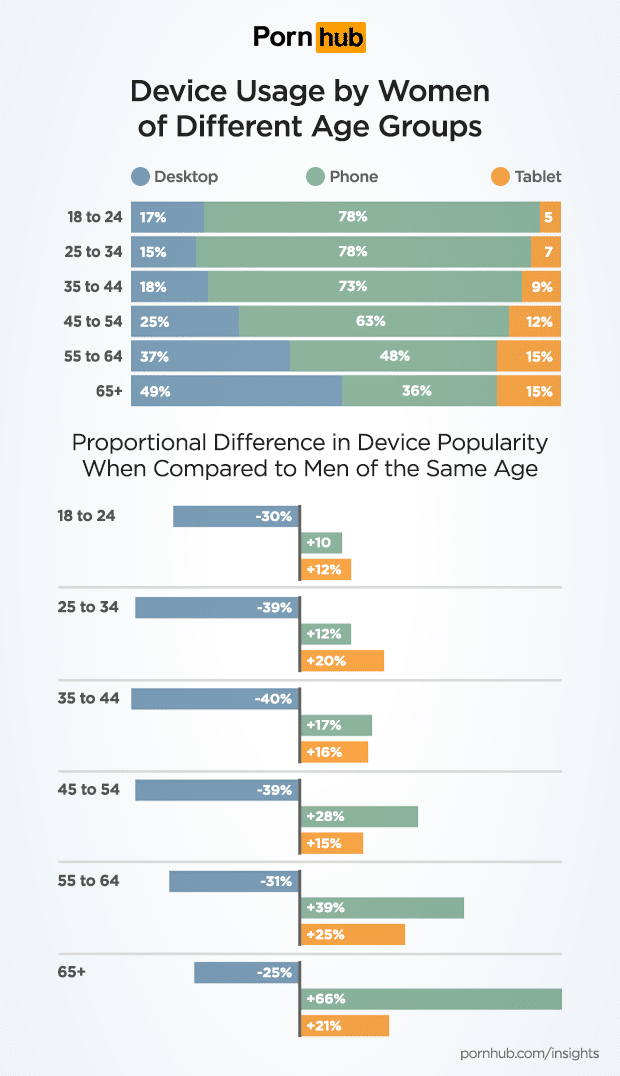 ---
[gravityform id="13″ title="false" description="true"]