If you plan on going out and drinking on St. Patrick's Day, you should definitely wear something green. It could be a hat, pants, a shirt, a scarf—anything really. What it shouldn't be—for a number of reasons—is a green t-shirt that says Drunk Lives Matter, especially if you plan on driving under the influence later.

Unfortunately, that's just what 44-year-old Elwood Gutshall III allegedly did on March 19. WKBN reports that Gutshall was arrested in Newville, Pennsylvania just after midnight. Police say his BAC was over twice the legal limit.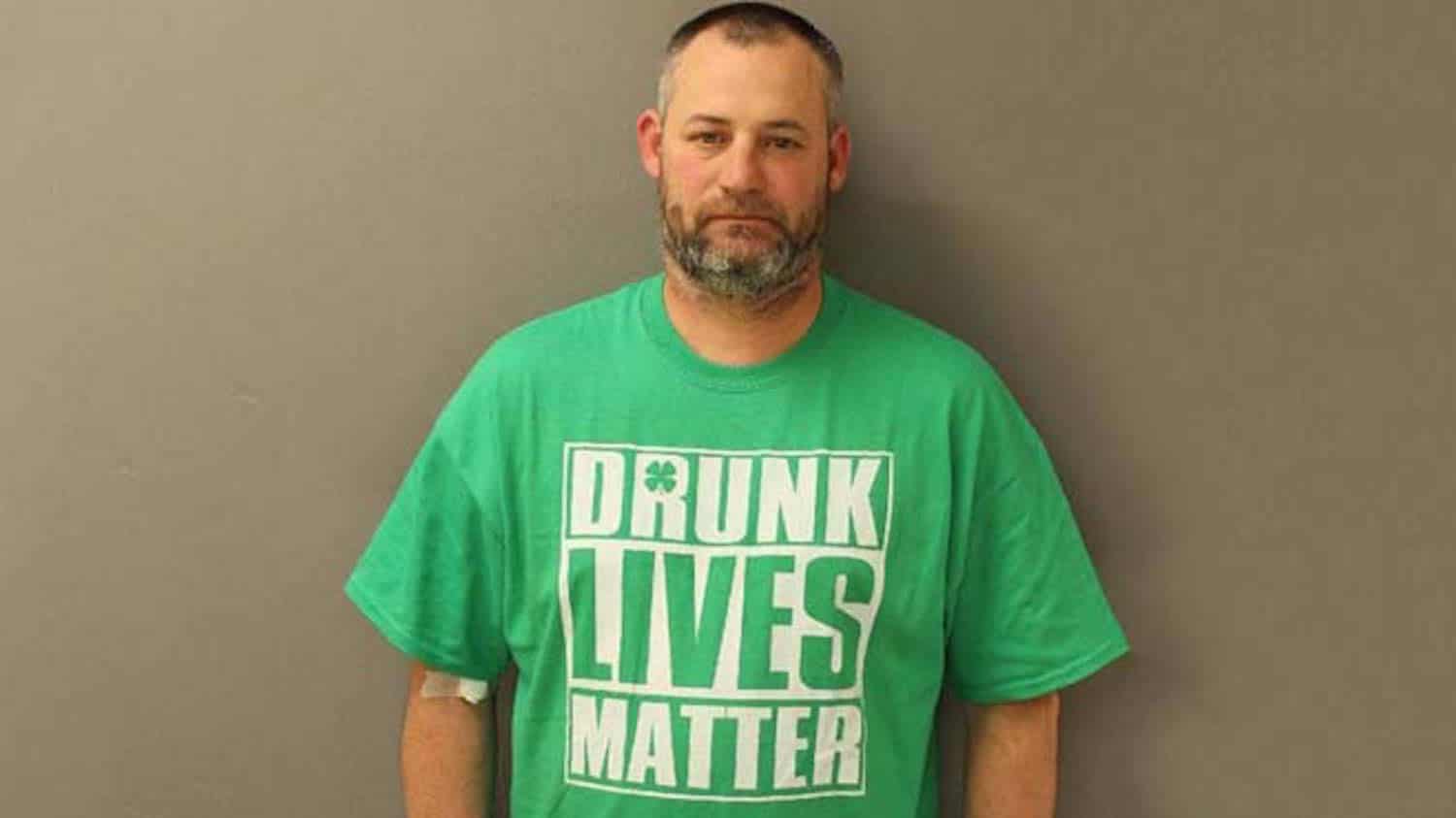 He joins a long line of people arrested wearing unfortunate t-shirts, including the meth dealer who was busted wearing a Los Pollos Hermanos shirt from Breaking Bad.

---
[gravityform id="13″ title="false" description="true"]
---