Depending on state and local laws, those caught traveling with cannabis may find themselves facing harsher penalties including fines and jail time. 
Cannabis consumers traveling over the holidays will be pleased to know that the TSA has now relaxed their regulations regarding traveling with medical marijuana. According to their website, passengers can now transport FDA-approved medications containing CBD, as well as any other products containing CBD. These products can be transported  in both carry-on and checked luggage. 
However, these regulations apply only to hemp-derived CBD that's in compliance with the 2018 Farm Bill. These regulations do not apply for those who need a cannabis product containing more than .3% THC.
While federal law still prohibits flying with weed or transporting cannabis containing more than .3% THC across state lines, the TSA website states that their "screening procedures are focused on security and are designed to detect potential threats to aviation and passengers. Accordingly, TSA security officers do not search for marijuana or other illegal drugs." 
RELATED: TSA (Sort of) Allows (Some) Hemp-CBD Products on Flights
If any illegal substance is discovered during security screenings, the TSA's website notes they will refer the matter to a law enforcement officer. Anecdotal stories indicate that TSA officers in states where cannabis is legal tend look the other way. They may confiscate any cannabis and paraphernalia they find, but then then send travelers on their way. However, depending on state and local laws, those caught traveling with cannabis may find themselves facing harsher penalties including fines and jail time. 
Consume Cannabis Discretely
For those who decide they will take the risk and consume cannabis en route, consider leaving flower at home. A cannabis infused edible or capsule are two very discrete methods of consumption that do not require any paraphernalia which can be confiscated. Also, they can be consumed before boarding one's plane, train, or bus. Be mindful though of the dosage as airline terminals, train stations, and bus stops have the right to refuse passengers who are clearly under the influence. Also, those who exhibit clear signs of being stoned are much more likely to face scrutiny by security.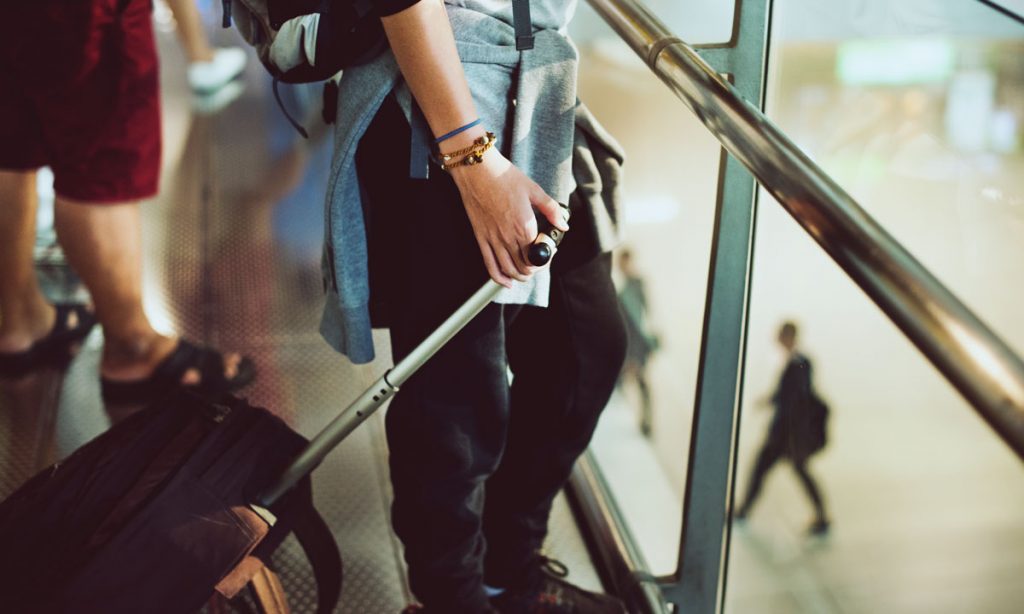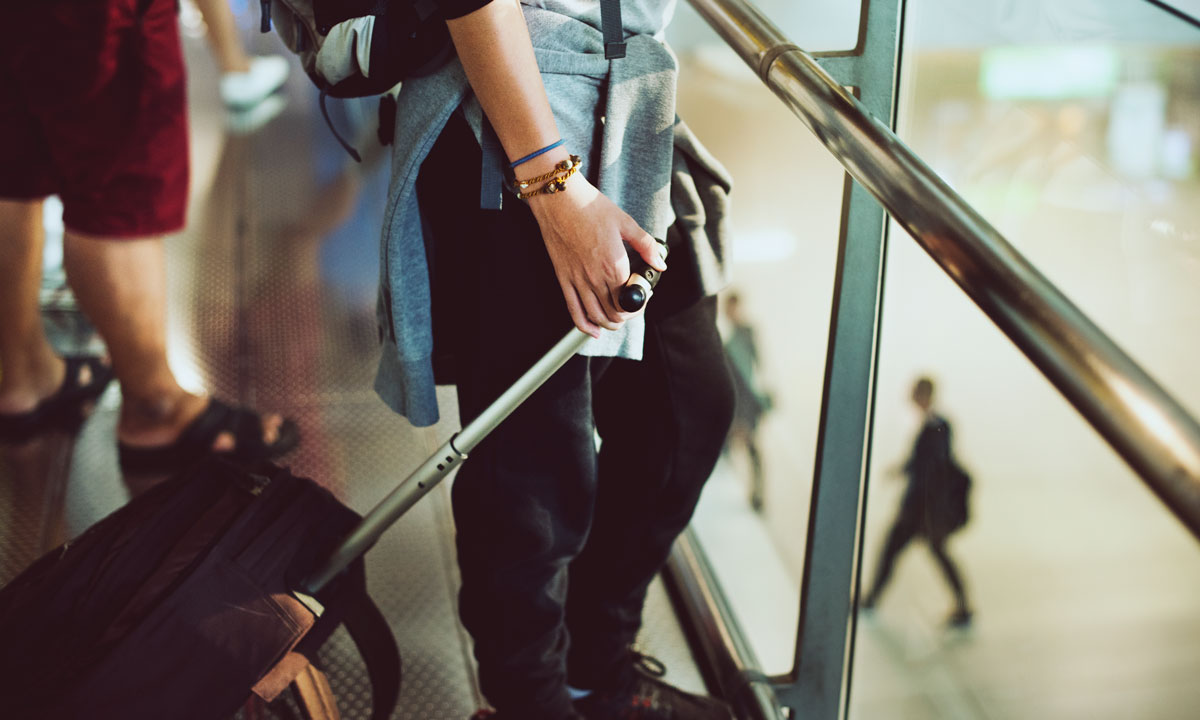 Avoiding Cannabis Odors When Traveling
For those who prefer flower, simply putting one's paraphernalia and cannabis into a baggie will not keep the smell of cannabis at bay. Dr. Alison Draisin, Psychologist at the AIMS Institute in Seattle and CEO/Founder Ettalew's Edibles, solves this problem by placing her flower in her trusty carry on Skunk (smell proof) bag. Another option is the Cannador, which functions similar to a humidor for cigars by keeping one's cannabis fresh and the surrounding area odor free. Either option will prevent one from developing a strong cannabis smell while using local public transportation, as well as keeping one's car free from the smell of cannabis. 
RELATED: What TSA Would Do If You Got Caught With Marijuana
Be mindful that a qualified budtender will not give recommendations regarding how to circumvent the laws pertaining to traveling with cannabis. Hence, consumers are advised to check the laws for all those states they plan to visit prior to their journey. Those traveling internationally are advised to check the laws such as those issued by Air Canada for those countries on their itinerary. Armed with this information, travelers can decide for themselves the degree of risk they want to take when traveling with cannabis.