Either way, both candidates need to eventually address what is happening with marijuana around the country especially in light of bringing back economic harmony. 
The first of three debates between candidates Senator and former Vice President Joe Biden and President Donald Trump happens tonight. Whether marijuana legalization will be on the agenda for any of the three debates is, well, debatable. But it's worth reviewing where each ticket stands on the issue. 
Biden/Harris
Joe Biden needs to overcome the negative perception of the work he did as Delaware senator from 1973 to 2009, supporting the war on drugs and sponsoring a slew of bills in the late 1980s and throughout the 1990s. One of the bills he cosponsored was the notorious Anti Drug Abuse Act of 1986, one of the key bills that led to racial injustice and disparities in arrests.  
But Biden has demonstrated a softening of his stance, saying on "ABC This Week" on August 23 that his administration is "going to make sure that we change the entire system in the way in which we deal with criminal justice from punishment to rehabilitate. No one should be going to jail because they have a drug addiction. They should be going into mandatory drug treatment — that's why I set up drug courts."  
Running mate Kamala Harris said that the administration will be looking at a policy that is going to be about decriminalizing marijuana.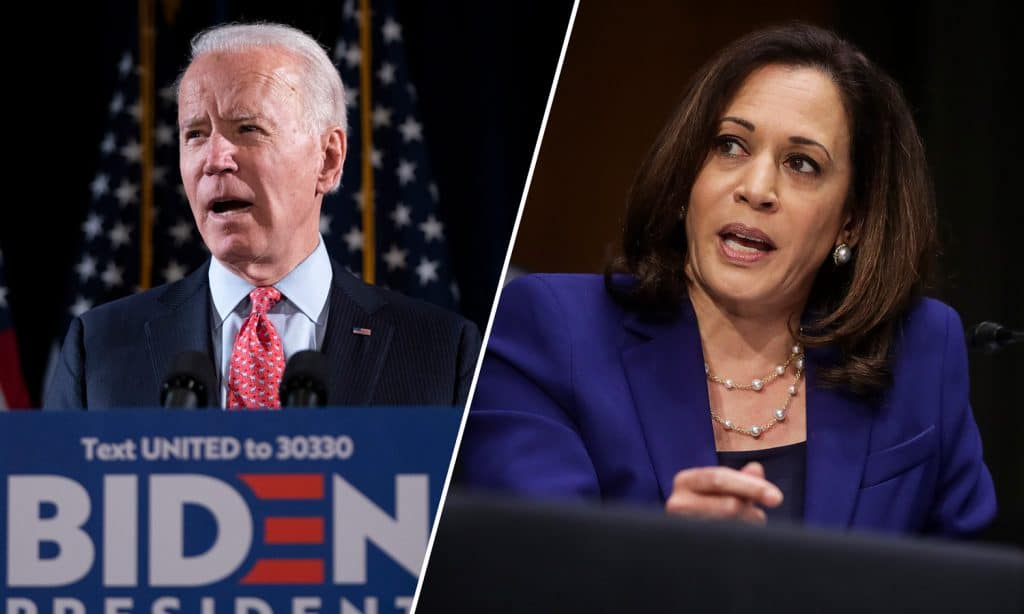 Biden has said that he wants to reschedule marijuana to Schedule 2, allowing marijuana to be available for medical research. That's about as close as he has gotten to legalizing, but it's still a far cry from his war on drugs days. His current position echoes the Democrat platform: "Democrats will decriminalize marijuana use and reschedule it through executive action on the federal level. We will support legalization of medical marijuana, and believe states should be able to make their own decisions about recreational use. The Justice Department should not launch federal prosecutions of conduct that is legal at the state level. All past criminal convictions for cannabis use should be automatically expunged." 
RELATED: Kamala Harris Promises No Cannabis Reform Half-Steps, Then Promises A Half-Step
Harris takes a more aggressive position to legalizing, and wants to completely decriminalize and legalize both medical and recreational through the MORE Act that she introduced to Congress in July, 2019. In fact, much of the text of that act was used in the Democrats' platform about marijuana.  
Trump/Pence
The Republican candidates are hard to read when it comes to this issue. The general Republican stance on legalizing recreational marijuana has always been that it's a gateway drug, or at the very least, okay for medical use, but that's it.  
Sponsors for all of the marijuana legalization bills in Congress tilt heavily toward Democrat congressmen, which is another indication that this issue is the proverbial hot potato inside the Republican House and Senate. 
RELATED: GOP Voters Support Weed Decriminalization More Than Democratic Lawmakers
Trump said in a June, 2018, press conference alongside his helicopter that he supported the STATES Act, now with 65 cosponsors and one of a handful of marijuana legalization bills in Congress, after earlier saying that it was an issue for states to decide.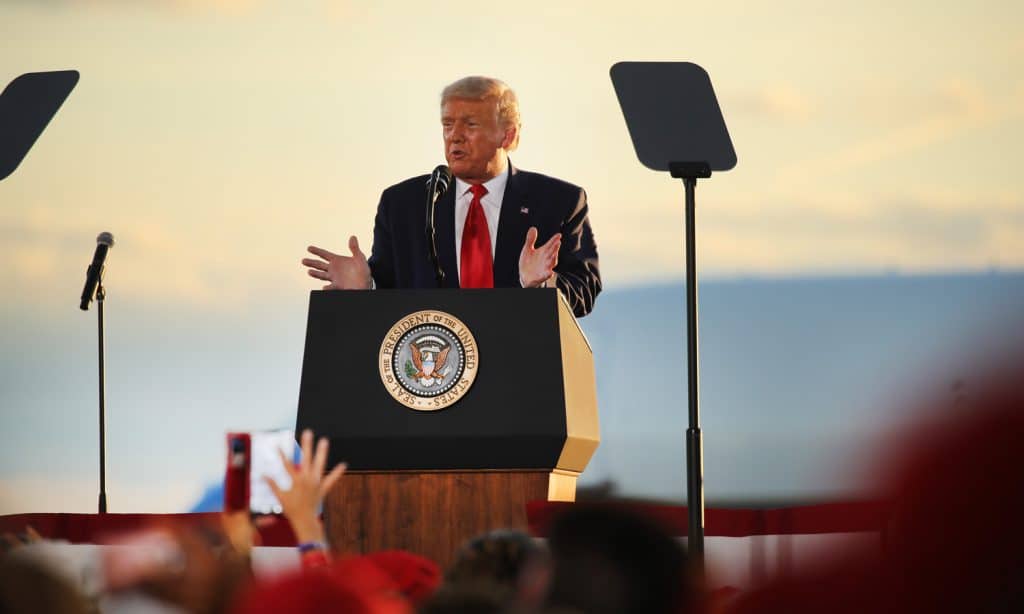 As with many things Trump, how he will actually comes down about legalizing is a toss up, even if his long-time political consultant Roger Stone is a stoner.  
Some pundits speculate Trump will create an "October surprise" and legalize marijuana just to garner a few more votes and disrupt the Democrats. 
Bottom line
If Biden/Harris win in November, they will likely redo a marijuana legalization bill that will be a sort of hybrid STATES Act meets MORE Act. If they get a Democratic majority in both the House and the Senate, legalization may just happen faster than most people think.. maybe state by state, maybe the entire country. 
If Trump/Pence win in November, there will likely be no movement on legalization unless its tagged to a Republican version of social justice reform. The administration may go ahead with rescheduling it to allow medical research. But a Republican Senate majority, historically, would continue to kill any outright marijuana legalization bill. 
Either way, both candidates need to eventually address what is happening with marijuana around the country especially in light of bringing back economic harmony.  
The marijuana industry is on a roll during COVID-19, and both candidates have to address the incredible revenue that the industry is bringing in. For example, Colorado had $1.2 billion in marijuana sales from January through July, with over $200 million in July alone, racking up $1.4 billion in tax revenue since February, 2014.  
New Jersey voters will be voting on legalizing adult use marijuana in November. A recreational marijuana industry in New Jersey itself, with a population of nearly 9 million people, would reach $850 million — $950 million in sales a year by 2024, according to a Marijuana Business Daily projection.  
An assortment of measures, amendments and initiatives for legalizing either medical marijuana or adult use are officially on the ballot in seven states this November. 
The cannabis business is forecast to have $30 billion in sales by 2023—more than triple the sales in 2018, a figure which may change by the end of this year based on consumer demand. 
And as the country rebuilds after COVID, any administration will surely have to address the massive money-making genie that got out of the bottle that turned into the elephant in the oval office. That just might be the thing that saves America.