The orgasm is categorized as the peak physical reaction of sexual stimulation. One normally associates physical and psychological effects like flushing, increased heart rate and a feeling of love or happiness. Sneezing, severe fatigue and hallucinations can sound like symptoms of a severe flu, but they can also be labeled as side effects of an orgasm.
These symptoms have been studied by different researches, and they're categorized as unusual side effects of the normal orgasmic response. Here are 5 of the strangest unusual side effects that an orgasm can trigger: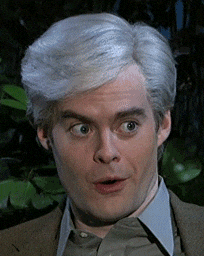 Hallucinations
A research of 50 women that experienced expanded sexual response was conducted in Turkey. A large percentage of them claimed to have felt like they left their bodies, that they were literally flying and a sense of deja vu. A smaller and stranger percentage said that they experienced a feeling of being inside a cartoon world. Wow.
Sickness
This side effect is also known as post-orgasm illness syndrome and includes several reactions that men have reported after they ejaculate, like intense fatigue, warmth and temporary flu-like symptoms.
This happens because the body mislabels the proteins in semen as foreign invaders, which kicks in your immune system and makes you feel sick.
Crying
While not totally unheard of, crying after sex is a symptom of postcoital dysphoria. This dysphoria includes other reactions like tearfulness, melancholia, depression and anxiety.
One out of three female university students reported at least one of these symptoms on a study from the International Journal of Sexual Health. As you can see, these symptoms are not at all uncommon, so don't freak out if it happens to you. 
Sneezing
The link between sex and sneezing has made appearances as early as the 1900's, but researchers don't know why this happens. They assume that the activation of the parasympathetic nervous system during orgasms may trigger a different branch of it, making some people sneeze.
Pain
Women sometimes feel pain during their orgasms, even if they weren't feeling any during intercourse. Research from 2009 claimed that 3 women felt this type of pain that wasn't caused by any infections or anatomical reasons.
Men with chronic prostate can also experience pain when they orgasm.