Now that the weather is changing, it's important to understand a few things about COVID-19 and the flu.
Flu season occurs every year during the fall and winter months. While each year varies in terms of cases, the flu season generally kicks off by mid October and peters out by May. This year is a special one due to the existence of COVID; while health and distancing measures will be effective in controlling both of these illnesses, you can expect some extra stress due to the similarity of these conditions.
Now that the weather is changing, it's important to note a few key elements when it comes to COVID and the flu. Here are some facts you should keep an eye out for:
Even with masks on, you should still watch out for the flu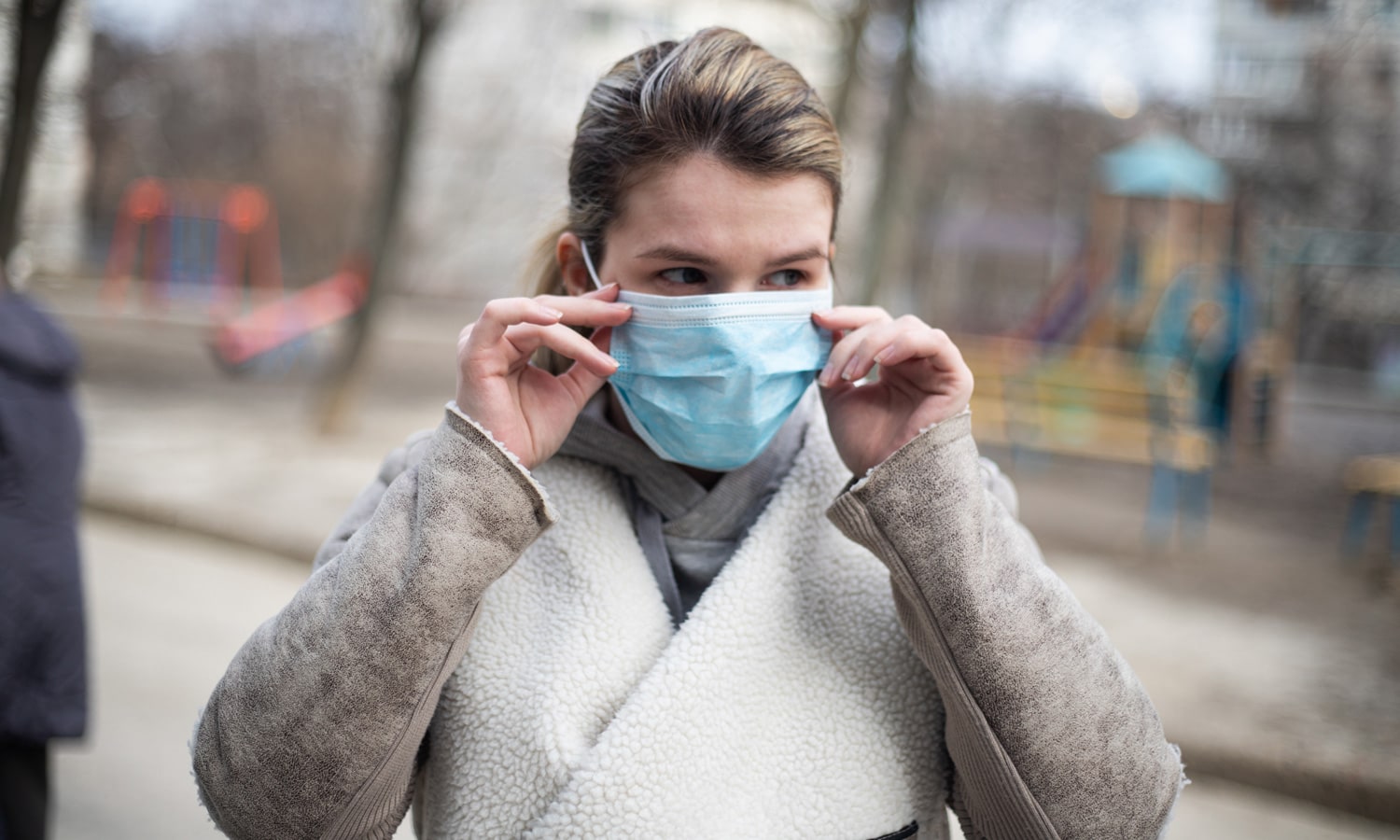 RELATED: Here's What Socializing Will Be Like During The Fall And Winter Months
A lot has been said about the protection that face masks provide, including the fact that their use, along with appropriate social distancing guidelines, will make it more likely for the spread of the flu to be somewhat controlled. Still, even if you do everything right, you can still catch a virus. While everything we do to protect ourselves helps reduce risk, it doesn't mean that there is zero risk, which is why you should plan ahead and get your flu shot as soon as you can.
The flu vaccine won't make you sick
While a flu shot might produce a slight fever and an achy arm for about a day, it won't result in you getting sick or being more likely to catch a cold, the flu or COVID. These side effects are experienced by small amounts of people with almost all types of vaccines, and they shouldn't be confused with an illness.
COVID and the flu are different
RELATED: Will Boosting Your Immunity Protect You From COVID?
While a lot of people have been comparing COVID and the flu because of shared symptoms like coughing, chills and fever, the viruses are actually different. They affect people in different ways, are more dangerous to some people than others, have different incubation periods and different death rates. Getting a flu shot could help people differentiate the disease they have and decrease the odds of getting a particularly bad case of the flu while COVID cases are on the rise.