Toxic positivity is when we choose to ignore our negative emotions in order to remain positive for the benefit of others. Here's why it doesn't work.
2020 has been a tough year. The pandemic and the political climate has made it challenging for people to remain optimistic, causing many of us to hold on to any shred of positivity while pushing down our negative emotions. While staying positive during stressful times sounds like the kindest way to be, it's not always easy to accept this truth when you're in a desperate place.
In its most basic definition, toxic positivity occurs when we try to mask our anxiety or sadness with an upbeat attitude, especially to please others. We all appreciate an optimist, but sometimes this kind of "look on the bright side" forced attitude can be unhelpful.
"The pressure to appear 'OK' invalidates the range of emotions we all experience. It can give the impression that you are defective when you feel distress, which can be internalized in a core belief that you are inadequate or weak," psychotherapist Carolyn Karroll explains to Healthline. "Judging yourself for feeling pain, sadness, jealousy—which are part of the human experience and are transient emotions—leads to what are referred to as secondary emotions, such as shame, that are much more intense and maladaptive. They distract us from the problem at hand, and [they] don't give space for self-compassion, which is so vital to our mental health."
Here's what you can do to prevent toxic positivity:
Don't shy away from negative emotions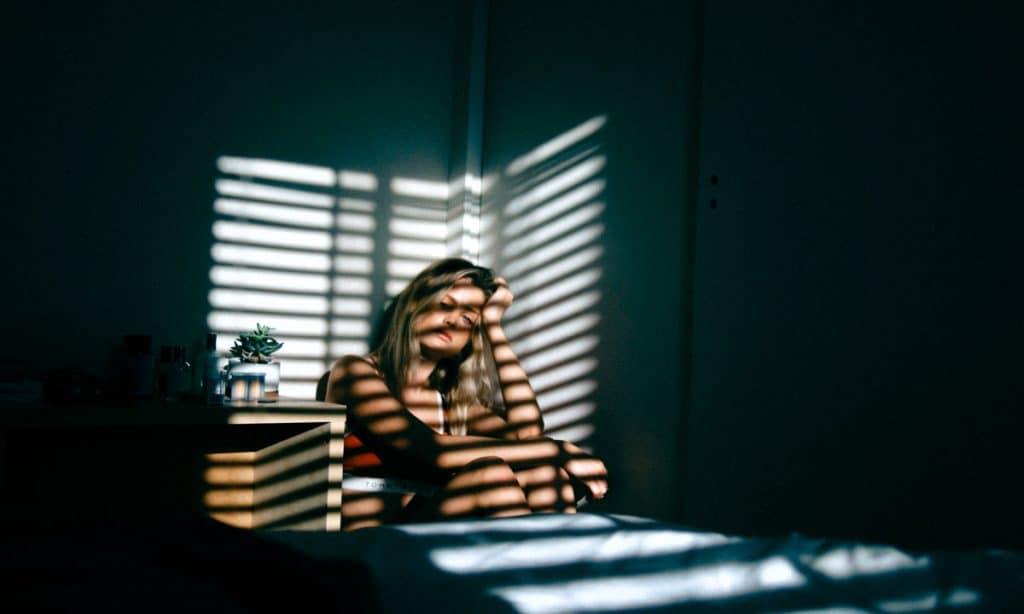 RELATED: The Simple Thing You Can Do Right Now To Improve Your Mental Health
People's tolerance for negative feelings and emotions varies depending the way their brain works, how they were raised, and their level of openness. While some are comfortable feeling sad and understanding that these emotions are temporary, others prefer to block out their feelings and pretend that they don't exist. No matter where you land on this scale, sometimes the best thing you can do is acknowledge that you're feeling sad and give yourself the proper time to experience this. It's not easy, but it helps you be in tune with your feelings and also become a better friend and listener.
Avoid being tough on yourself
It's normal to not want to be sad, but that doesn't mean you should be hard on yourself for feeling this way.  Give yourself time to mourn, whether your sadness comes from a breakup, the loss of a job, or the pandemic. Avoid putting a timeline on things; instead, try to push yourself to a better place each day, by eating healthy, connecting with others, getting enough sleep and taking better care of yourself in general.
Work on being a better listener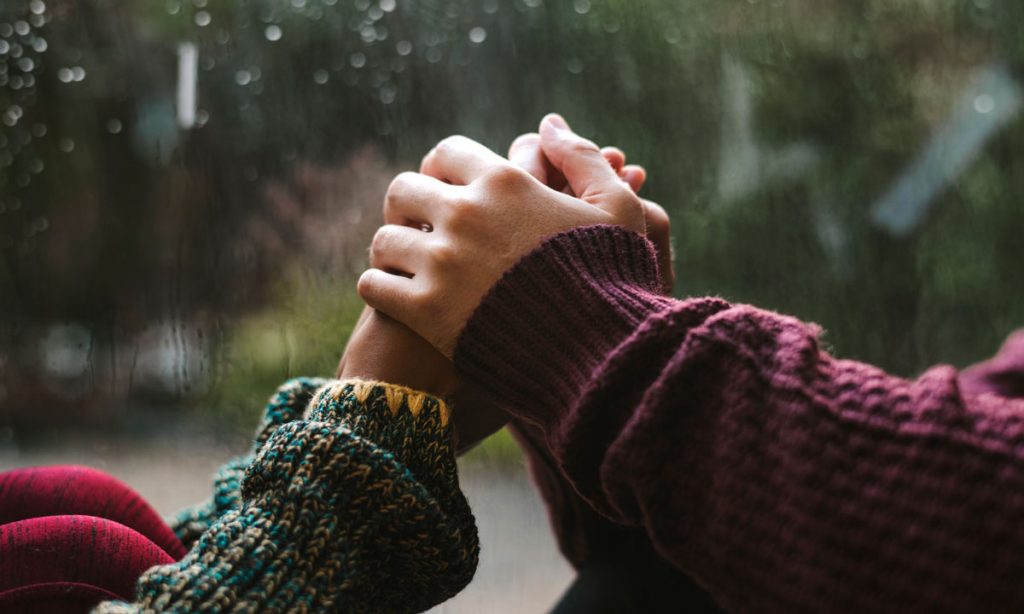 RELATED: 5 Mental Health Instagram Accounts You Should Follow
Now that you understand what toxic positivity is, try your best to not minimize your friends' experiences. If they come to you with an issue, focus on listening to them and not trying to make them feel better. Sometimes the best thing you can do is to let your friend speak, nod and tell that it sucks that they're going through a rough time.