For starters,
don't be a jerk in public. Follow social rules and be mindful of people around you before puffing.
Among the winter recreational activities many cannabis consumers enjoy doing while high is going down the slopes. If you plan to flock to the mountains this season with bud in tow, here's some do's and don'ts to make the most of your trip with weed.
DO — Remember there are still rules around recreational cannabis. Some states where recreational marijuana is legal are also home to popular ski destinations, such as Colorado. And while pot is legal, smoking up in public still isn't, so keep that in mind before you toke up at the resort. Many ski spots are also on federal land, where state-level cannabis rules are inapplicable and still illegal.
DON'T — Get so high you can't safely ski/ride. Cannabis affects everyone differently, and different strains can create different effects. Edibles in particular, while a discreet way to get high, immune from wind or precipitation, can create a more intense high and delayed onset. Whether it be flower, vape, or edible, start low and slow.
RELATED: Here Are 5 Best Winter Activities to Do While High
DO — Take into consideration the weather and overall conditions when packing your cannabis. Combustion can prove difficult with wind; bowls might be difficult to pack. Consider a windproof lighter and slow burning paper for joints. A vape might be your best bet, although an expensive device getting lost or damaged would be a major bummer. A disposable vape pen has the convenience of not needing a charger and a low-cost way to get high that works in cold, wet and windy conditions.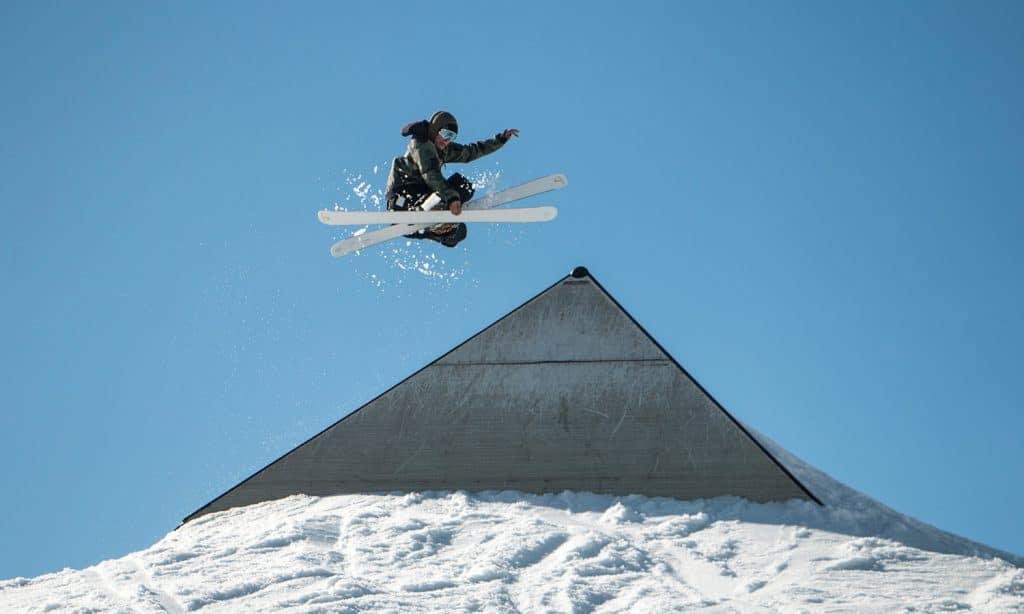 DO — Remember to hydrate. It can be easy to forget, but remember to drink plenty of water while you're out, especially if you're consuming cannabis, which can cause dry mouth and make you thirstier.
DON'T — Be a jerk in public. Follow social rules and be mindful of people around you before puffing. The slopes and the fun that can be had attracts everyone, and marijuana smoke, or any smoke, can be unpleasant and ruin their ski day.
RELATED: 7 Ways To Get Lifted And Stay Fit While Indoors This Winter
DON'T — Drop your gloves while reach for and using your cannabis. Lighting a bowl, holding a joint, or pushing a button on a vape might prove difficult or impossible with gloves on, but if you're partaking, say, on a lift, you could drop your gloves and lose them. Better safe than sorry, tie your gloves to your sleeves.
DON'T — Ski or ride past your ability or behave recklessly, especially high.
DO — Remember to have a good time and be safe.